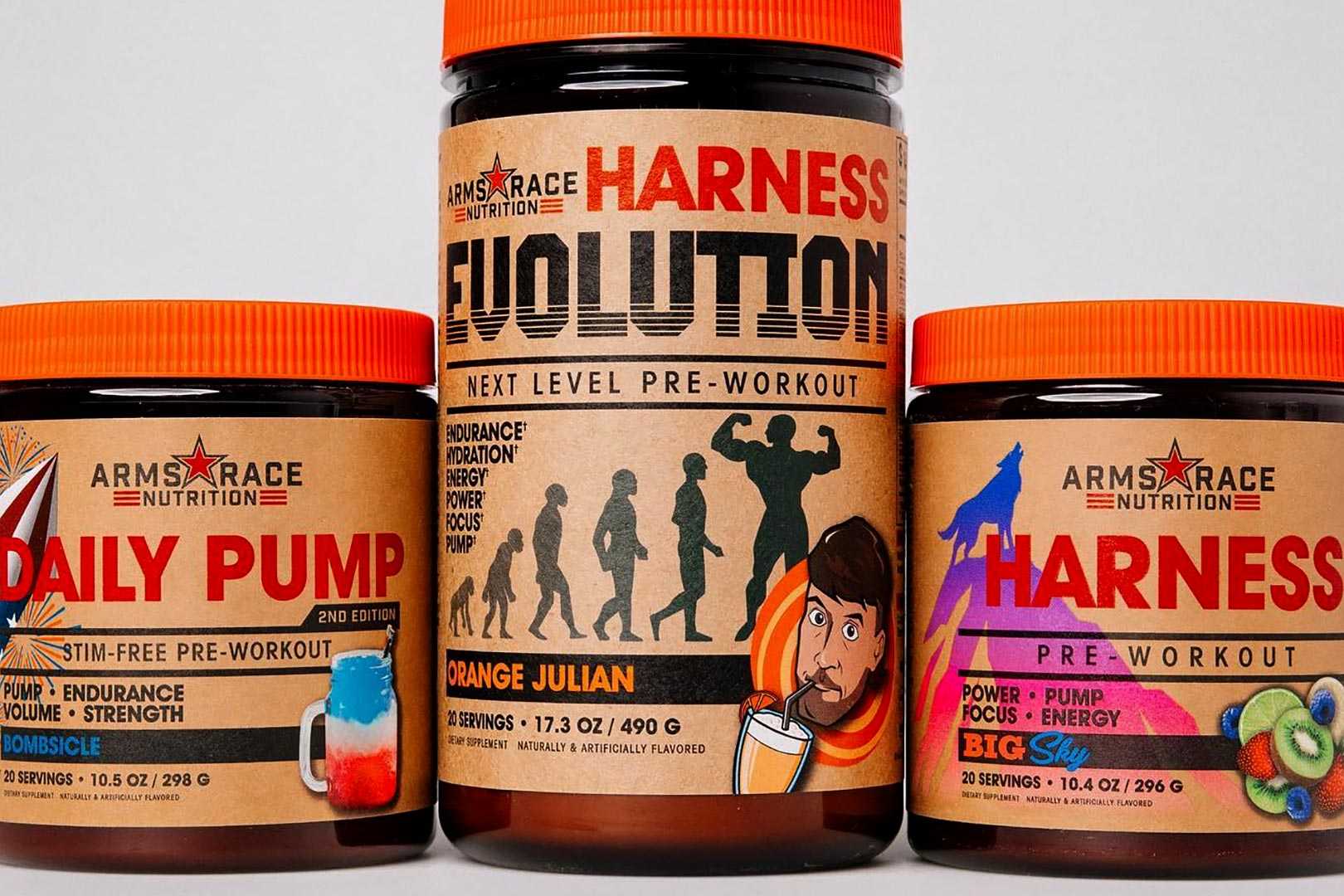 Arms Race Nutrition mentioned at the beginning of the year that it would be expanding its distribution this year, going beyond its previously only major retail partners in GNC and The Vitamin Shoppe. The first of those expanded partnerships has surfaced, and it is a big one with the reputable and premium sports nutrition brand from Doug Miller and Julian Smith coming together with the iconic gym chain Gold's Gym.
Currently rolling out into over 60 different corporate Gold's Gym locations across the country is a strong selection of Arms Race Nutrition supplements, including its original pre-workouts, Harness and Daily Pump. Harness will be available in one flavor while Daily Pump has two, and there is also going to be the brand's more premium stimulant pre-workout Harness Evolution and the Foundation Bar in its Cinnamon flavor.
As mentioned, Arms Race Nutrition promised wider distribution of its quality family of products here in 2023, and it is certainly delivering with its partnership in Gold's Gym and undoubtedly many other expansions to come.