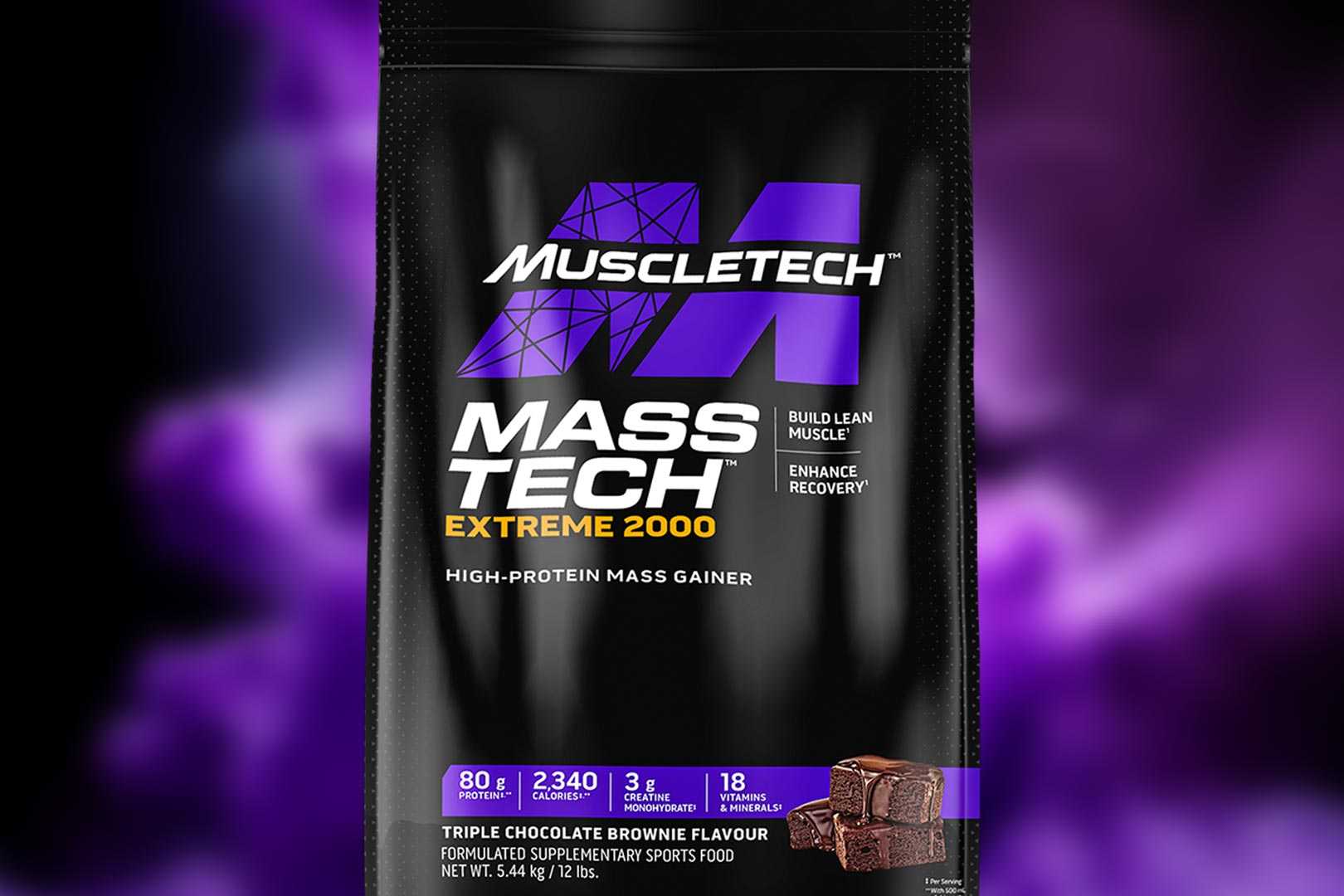 MuscleTech is known for many hit supplements, including its original muscle-building pair of the protein powder Nitro-Tech and creatine Cell-Tech, and, of course, its stimulant-powered fat burner Hydroxycut. Another one of its popular products from a less mainstream category is the long-running mass gainer Mass-Tech, which has seen many versions over the years, the latest being the loaded Mass-Tech Extreme 2000.
Mass-Tech Extreme 2000 has one of the biggest calorie counts you'll find in the specialized mass protein category, sitting closer to the 2,000 mark than the more common 1,000 at a huge, or massive, 1,830. That is broken down into 63g of protein, 384g of carbohydrates with 17g of that sugar and 3g fiber, and 5g of fat. Fans down under in Australia are about to get their hands on the supersized gainer in a bag of close to 11 servings.
MuscleTech is about to start distribution of Mass-Tech Extreme 2000 in Australia, with retailers bringing in a giant and unmissable 12lb bag featuring that same protein-packed, extremely high-carbohydrate, and heavy-calorie formula. Fans in the country will be able to get their hands on the supplement in two traditional flavors, with the chocolate-themed Triple Chocolate Brownie and the vanilla counterpart, Vanilla Milkshake.