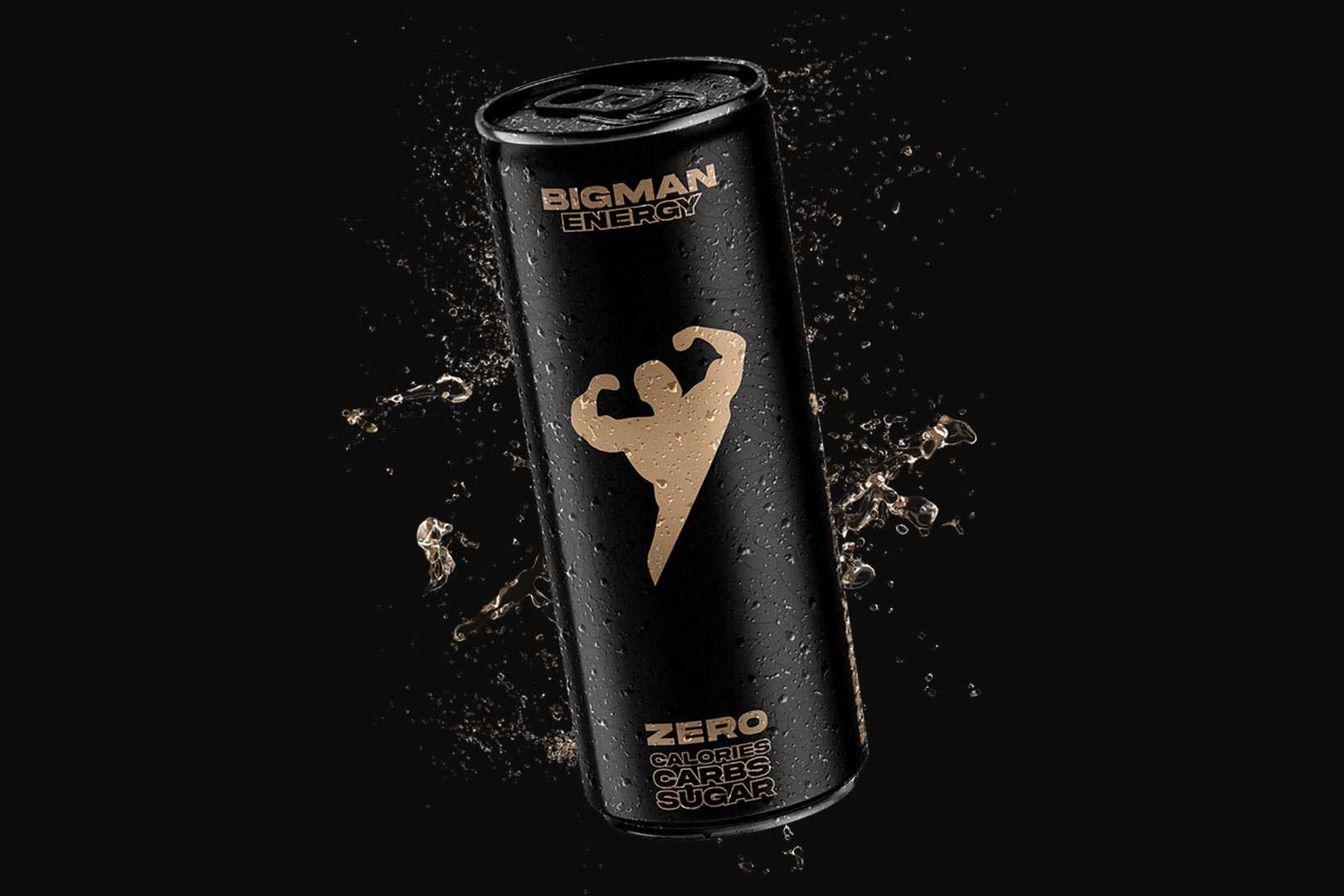 Another international brand has thrown its hat into the ever-expanding ring of energy drinks with the Spanish supplement company Big Man, and the beverage is appropriately named Big Man Energy. The branding of the product is relatively simple and straightforward, although that striped-down appearance results in quite an intriguing look and feel, as you can see in the image above, with simply Big Man's logo in gold on a black can.
Big Man Energy makes it very clear from the front of its packaging that clean nutrition plays a major role in the product, and that shows in the macros. The sports nutrition brand has kept its carbonated beverage to absolutely no sugar, carbohydrates, or calories. As for the active ingredients, to deliver on the name of the energy drink, each 250ml can has 400mg of taurine, a light but energizing 75mg of caffeine, and a variety of B vitamins.
We're not sure what kind of taste you get in Big Man Energy as there is only one option, and there isn't any flavor callout or description that we can find. Either way, the first-ever carbonated energy drink from Big Man is out and available in Europe, already showing up in some of its retail partners. Fans can go direct and purchase the beverage from the brand's website, where you'll pay a reasonable €27.60 (29.89 USD) for a case of 24.