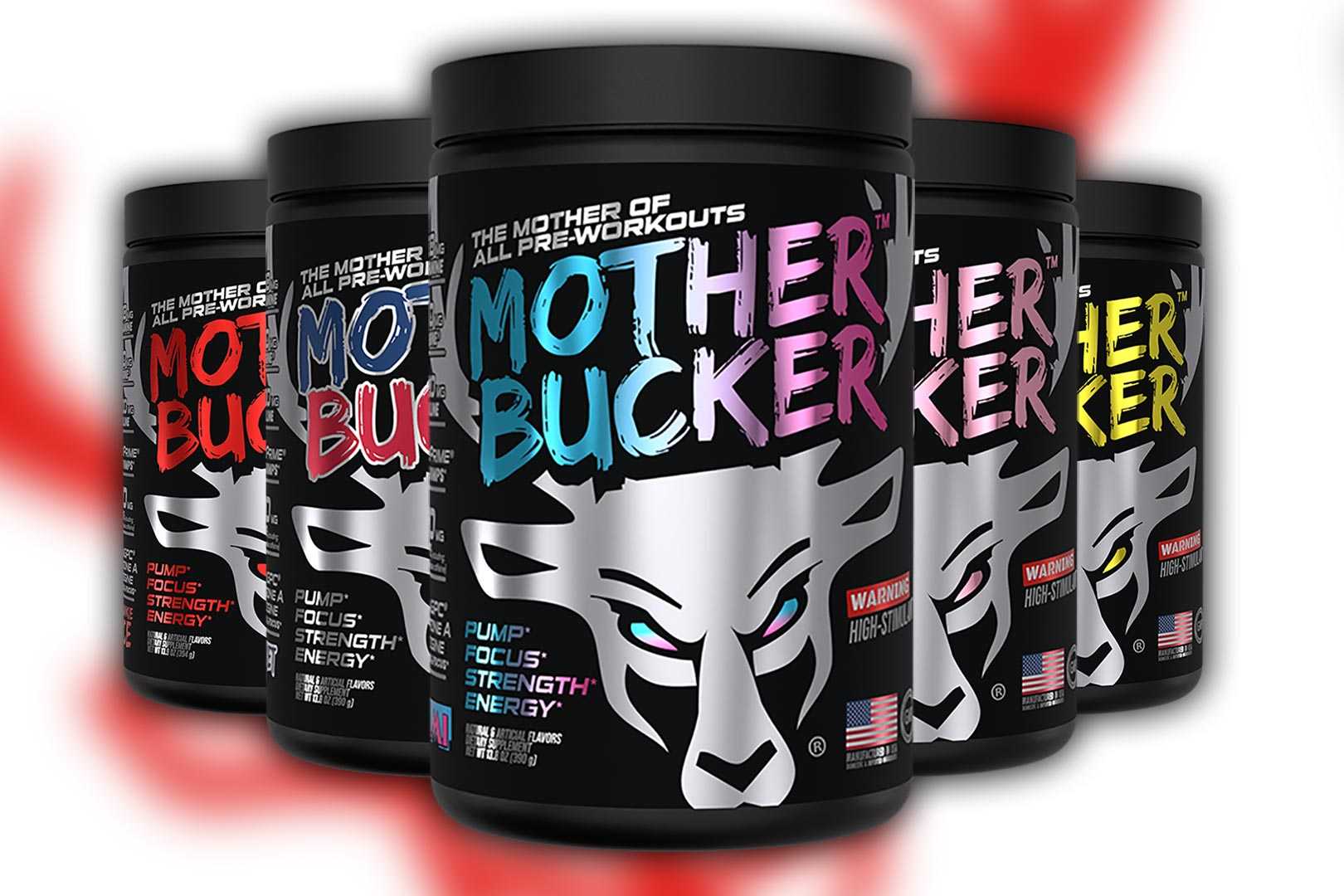 The premium pre-workout trend has grown immensely over the last year. This is where a sports nutrition brand of any shape or size releases an additional pre-workout that essentially costs more and includes more compared to its original competitor. Many companies have jumped on the trend, such as Kaged in Pre-Kaged Elite, Jim Stoppani with Jym-X, Apollon Nutrition's elite-level Triumph, and now Bucked Up is getting in on the action.
The hugely popular, widely available, and successful Bucked Up is coming out with a more advanced pre-workout compared to any of its current offerings in Bucked Up, Woke AF, BAMF, and LFG Burn. The name is appropriately Mother Bucker, and it's extremely clear from the facts panel that the upcoming supplement will be Bucked Up's premium pre-workout as it has done a much better job when it comes to dosages on this one.
The key highlights in Bucked Up's significantly more loaded pre-workout Mother Bucker are 4g of pure citrulline alongside a full 1.5g of Nitrosigine for muscle pumps, and 50mg of proven Senactiv and a huge 6.4g of beta-alanine to support performance. Then for focus, you get 300mg of alpha-GPC and 1.5g of tyrosine, and finally, for energy, 2mg of hard-hitting alpha yohimbine and a combined 400mg of caffeine from more than one source, including slow-release caffeine.
The star ingredients in Bucked Up's Mother Bucker pre-workout make it a significant step up for fans that regularly use any of its other competitors in the saturated category, especially in the area of pumps and energy. It is also worth mentioning the ever-present AstraGin is in the supplement, known for its ability to improve and enhance absorption of ingredients, basically, in turn, leading to higher efficacy or, in this case, better workouts.
Bucked Up is planning to launch its packed-out premium pre-workout, Mother Bucker, shortly, and in short, if you want the brand's most advanced pre-workout to date, whether it be a permanent switch or something to have on odd days here and there, this is what you want. The product is actually going to cost the same as Woke AF and BAMF, but for 20 servings a tub, not 30, and it'll have a strong selection of five flavors on release.