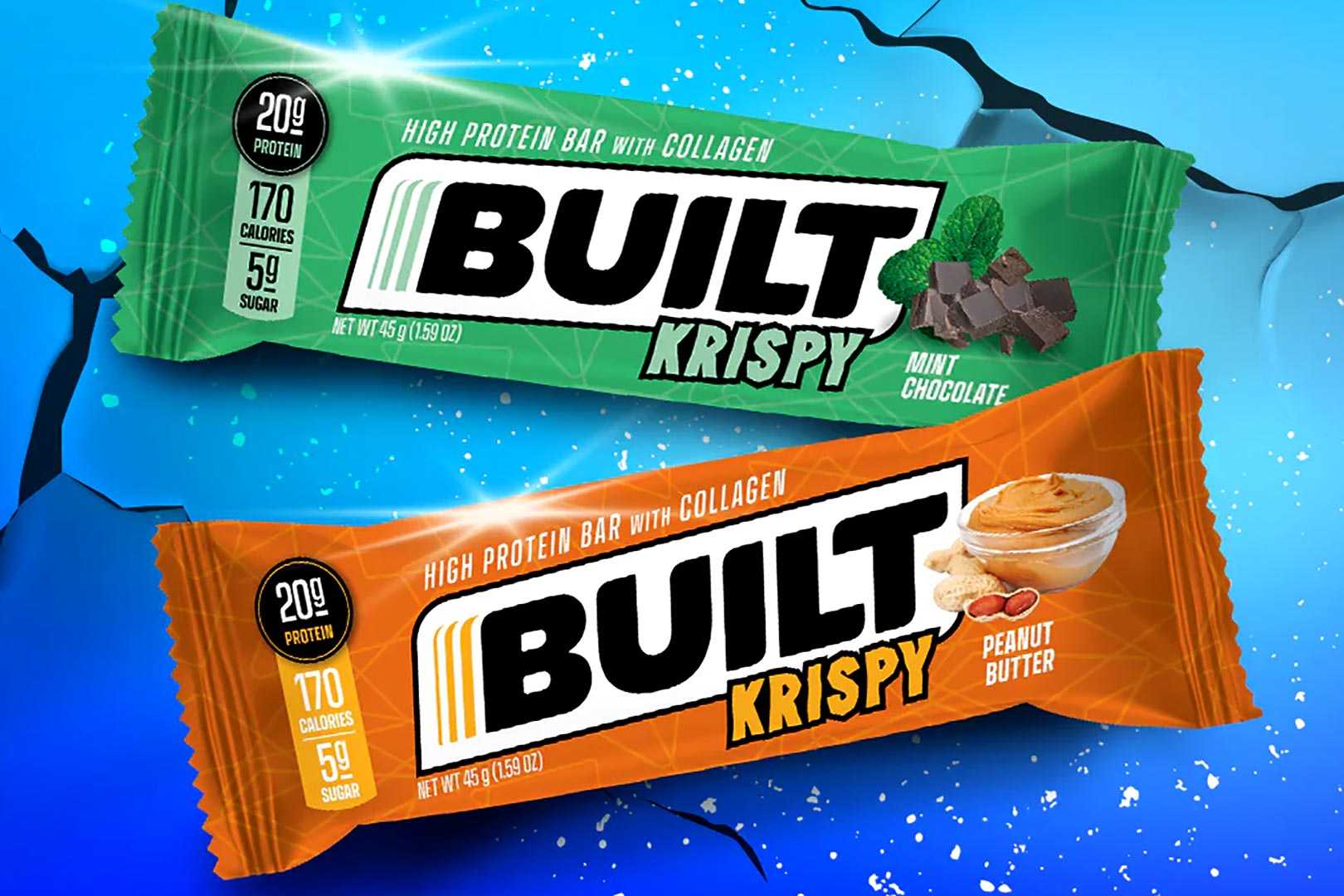 Functional company Built Brands often releases new flavors; in fact, the majority of the time we have news to share from the busy brand, it is related to a flavor for one of its popular products like the original Built Bar or the fluffier Bulit Puff. This time around, things are a little different, as we have some excitement to share from Built Brands, although it is regarding a completely new protein-packed snack by the name of Built Krispy.
Similar to how Built Puff is a softer functional food, Built Brands' all-new Built Krispy is a crispier and crunchier protein bar experience, although it still provides a lean nutrition profile similar to the other Built snacks. The nutrition profile of Built Krispy's Peanut Butter and Mint Chocolate flavors starts with a solid 20g of protein from milk protein and collagen, then 14 to 15g of carbohydrates, 5g of that sugar, 4g of fat, and 170 calories.
Again, the whole idea behind Built Brands' newest bar-format product is to offer a crispier and crunchier experience, giving you something different from the original Built Bar and the more marshmallow-like Built Puff. The price of the functional innovation is right around the brand's other protein snacks at $29.99 through its online store, and Built is saying "while supplies last" so it appears to be a limited item, at least for now.