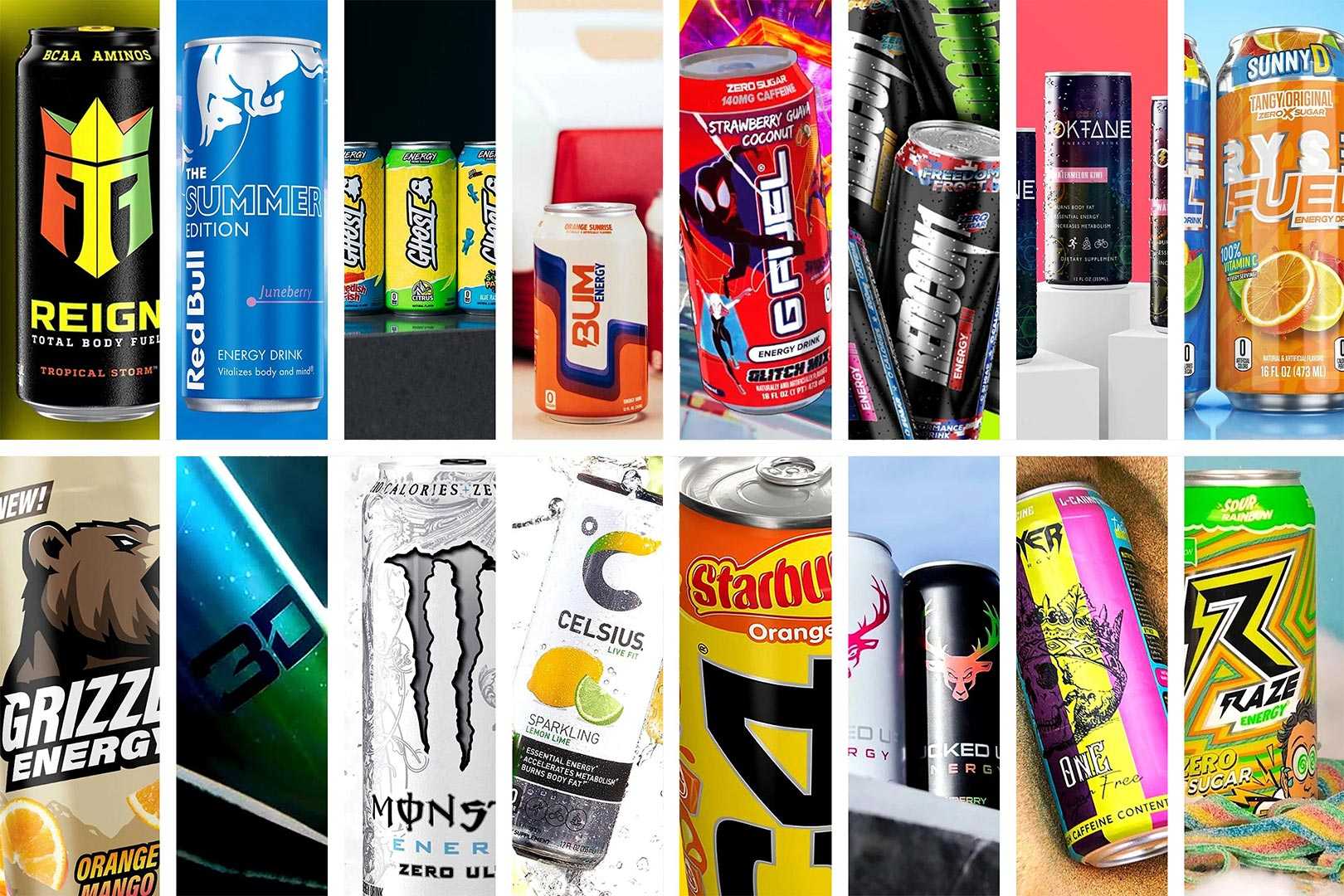 As expected, the opening round of the 2023 Clash Of The Cans competition, powered by Dynamine, was intensely competitive. We had about 100 energy drinks to vote on, although only the most-voted 16 are moving out to the second round or quarterfinals, and all of the big names are in there. With so many new entries in the space from the past year, we knew it was going to be busy, and again, the first round did not disappoint.
Below we have the top 16 energy drinks from the first round of our fifth annual Clash Of The Cans, with all of our past champions progressing, including the first winner C4 Energy, the 2020 champion Reign Total Body Fuel, and the two-time, reigning king, RAZE Energy. The 16 beverages progressing to the Clash Of The Cans quarterfinals have been thrown into a randomizer and split into four groups of four, which we've outlined below.
3D Energy
Monster Ultra
Celsius Live Fit
Grizzly Energy
C4 Energy
Bucked Up Energy
Slayer Energy
RAZE Energy
Reign Total Body Fuel
Red Bull
Ghost Energy
Bum Energy
G Fuel Energy Drink
Redcon1 Energy
Oktane Energy Drink
RYSE Fuel
The most-voted energy drink from each of the groups above will move on to the semifinals for a pair of one-on-one battles, and the winners of those head to the highly-anticipated grand final. You can vote once per group by simply visiting clashofthecans.com, although you don't have to vote in every group, so if you are purely interested in supporting your favorite or a single energy drink, you can go ahead and do that.
We look forward to another high-powered round of voting for this year's Clash Of The Cans, powered by Dynamine, especially with such a strong blend of well-established energy drinks like Monster Ultra, Red Bull, and C4 Energy, and some much younger competitors, such as Chris Bumstead's Bum Energy, RYSE Fuel, and Oktane Energy Drink.