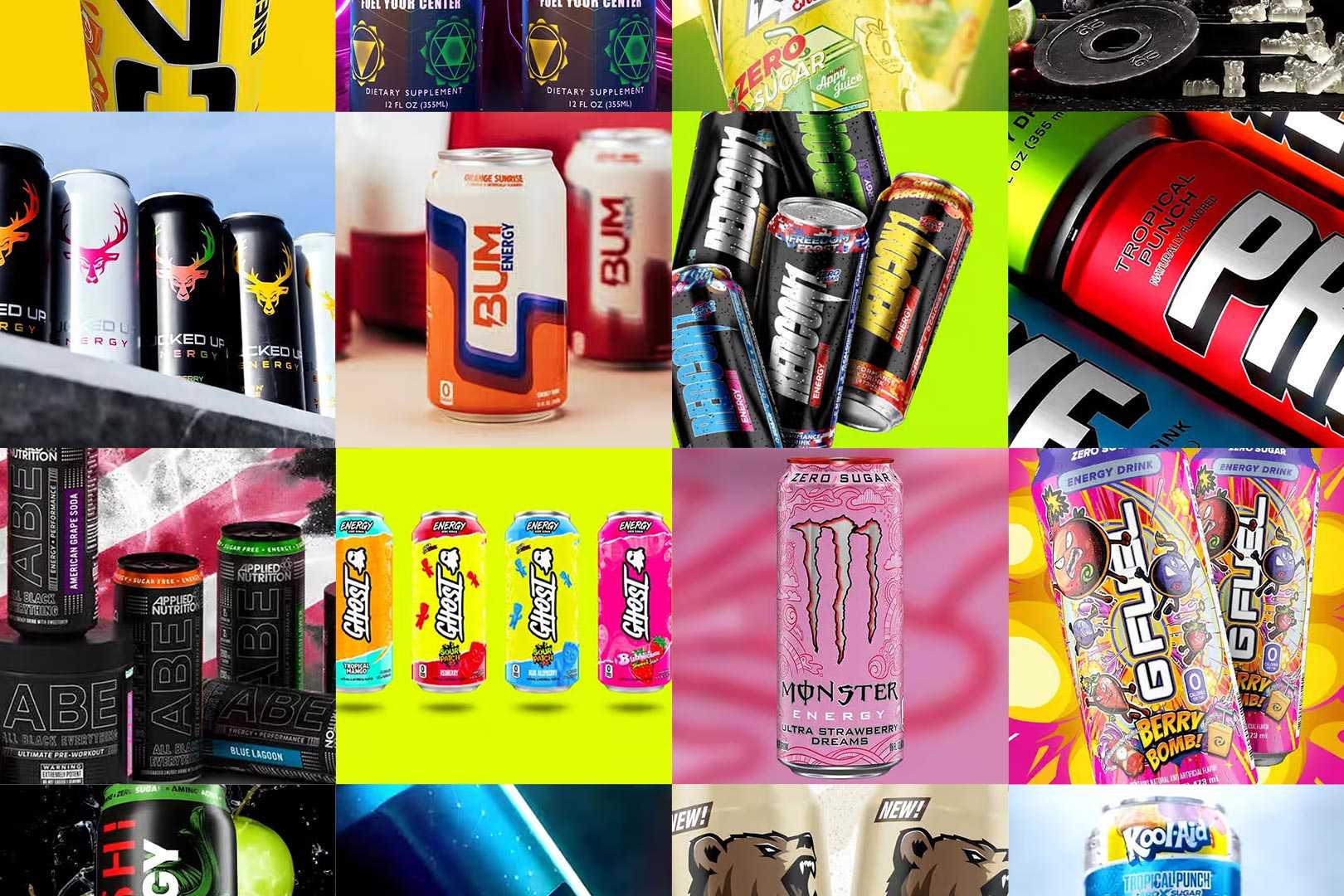 The opening round of the fifth annual Clash Of The Cans, powered by Dynamine, has been running for a couple of days, and today we have an update to let you know the current standings. In the past, for both our energy drink showdown and the original Stack3d voting competition Protein Wars, we've shared this sort of information on social media, although participants have mentioned they've not always seen them.
There are around 100 competitors in this year's Clash Of The Cans, and only the top 16 will progress and make it through to the second round, or what is essentially the quarterfinals. All of our past Clash Of The Cans champions, C4 Energy, Reign Total Body Fuel, and the two-time winner RAZE Energy, are looking like they'll be in the mix to win another title, as you can see below; they are currently within the most-voted group of 16.
RYSE Fuel
RAZE Energy
Oktane Energy
Reign Total Body Fuel
C4 Energy
BUM Energy
Applied Nutrition's ABE
Grizzly Energy
Prime Energy
Ghost Energy
Bucked Up Energy
3D Energy
Redcon1 Energy
Mushashi Energy
G Fuel Energy Drink
Monster Ultra
The list above is in no specific order and just purely the 16 energy drinks with the most votes currently in the first round of the Dynamine-powered Clash Of The Cans. Individuals anywhere in the world from any device can vote right up until midnight this coming Sunday by simply visiting clashofthecans.com. Once time runs out, we'll comb through and check all of the votes, then announce the beverages that have made it to round two.