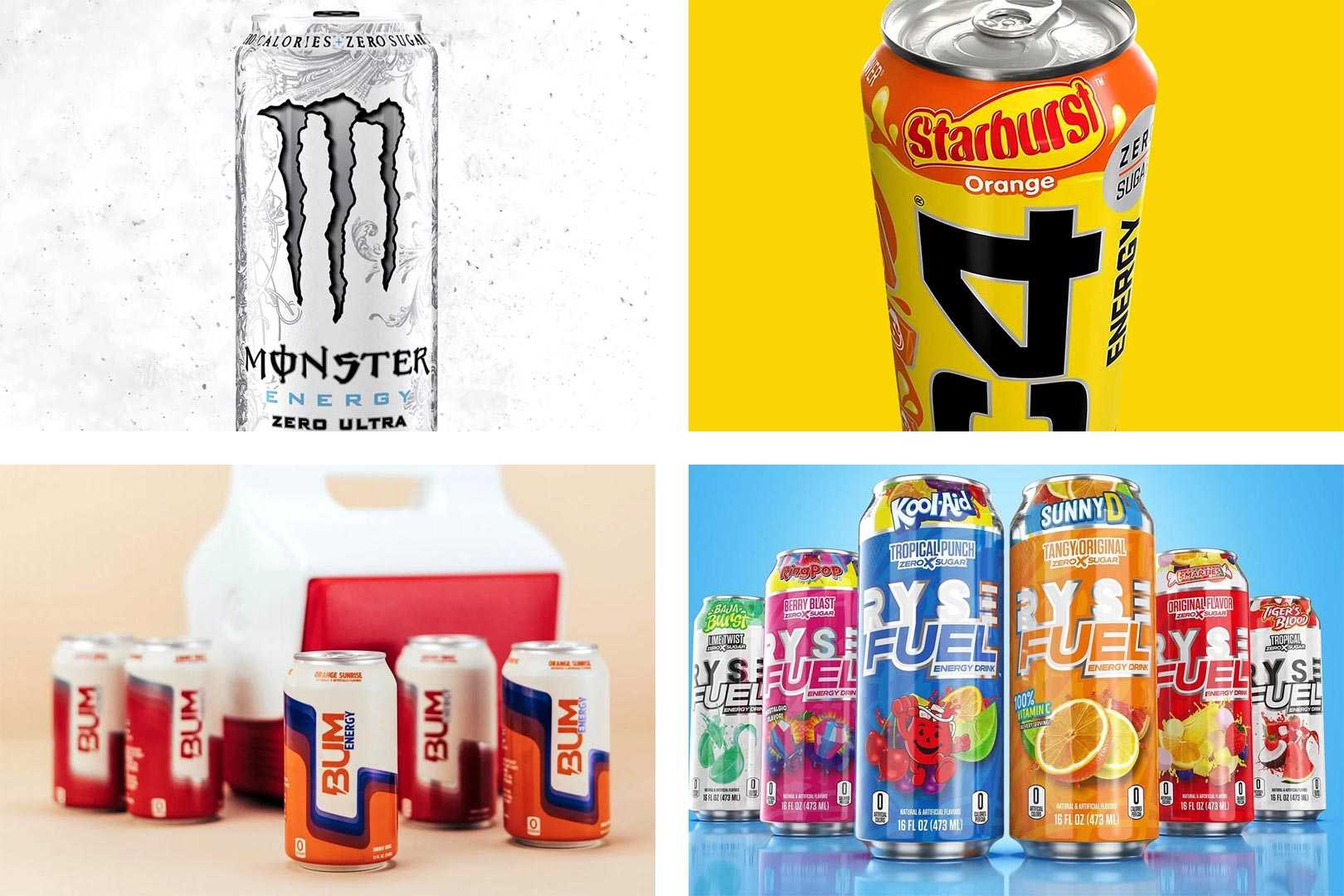 Like we did last week, for the second round or quarterfinals stage of the 2023 Clash Of The Cans, powered by Dynamine, we have a mid-week update, giving you a look at the current standings. As mentioned on Monday, the opening round was incredibly competitive, but we had to say goodbye to the majority of the field, dropping the initial 100 or so energy drinks down to the most-voted 16, split into four groups of four.
Below we have the competitors in each of the four groups of the second round of the Clash Of The Cans, in order, showing you the leader, runner-up, third place, and who is coming in last. There have already been 1,000s of votes across the board, making this the highly competitive energy drink showdown we expected with all of the newcomers in the mix, and there are still a few days to go before voting closes, ending at midnight Sunday.
Monster Ultra
Celsius Live Fit
3D Energy
GRIZZLY Energy
C4 Energy
Bucked Up Energy
Slayer Energy
RAZE Energy
BUM Energy
Ghost Energy
Reign Total Body Fuel
Red Bull
RYSE Fuel
G Fuel Energy Drink
Redcon1 Energy
Oktane Energy
The incredibly long-running and hugely successful Monster Ultra is running away with it against Celsius, 3D Energy, and Grizzly, and C4 Energy is holding a strong lead against Bucked Up, Slayer Energy, and RAZE Energy. Next is newcomer Bum Energy sitting out ahead of Ghost Energy, followed by Reign, then Red Bull, and lastly, we have RYSE Fuel in a tight race with G Fuel, Redcon1 a bit behind that, then Oktane Energy.
As mentioned, the Dynamine-powered Clash Of The Cans is absolutely loaded with strong competitors, and the battle is most certainly on for the final four spots in the semifinal, which kicks off on Monday of next week. If you haven't taken a moment out of your day and voted, please make sure you do over at clashofthecans.com, and you don't need to vote in all of the groups; it can be just the one, for the energy drink you rely on.