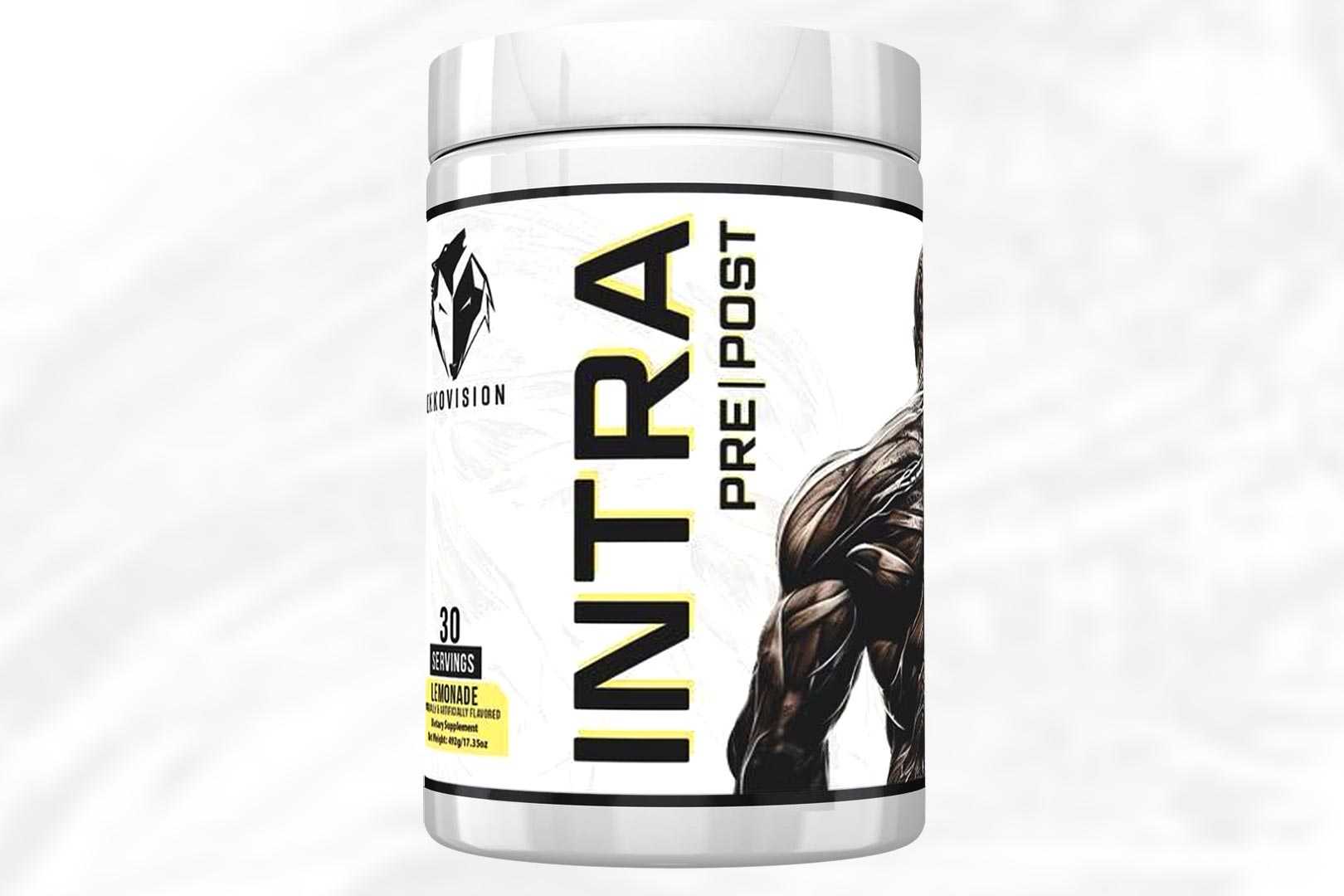 Ekkovision may have started with a strong focus and a lot of attention on the highly competitive and extremely saturated pre-workout category, although since its award-winning first year, it has done a great job expanding beyond that space. The pre-workout specialist is now a significantly more robust competitor in the world of sports nutrition with standalone products, a fat burner, nootropic, and a pump supplement.
Coming to the ever-growing Ekkovision at the end of this month is another category expansion with Intra. For those familiar with intra-workouts, you'll know what this is right away. The upcoming Intra is a product designed specifically for use during your workout to support performance, endurance, and recovery. In typical style of the brand, it is designing its entry into the specialized space to cover all areas as best it can, with the goal being to help you get more out of your workout.
We don't know what any of the ingredients or dosages are in Ekkovision's Intra, although judging by its other supplements on the market, you can count on the young company putting all it can into the intra-workout to get the job done. Again, Ekkovision is planning to launch Intra at the end of this month, which is still a few weeks away, and we suspect we'll probably get to see the full formula in the lead-up to that official release.