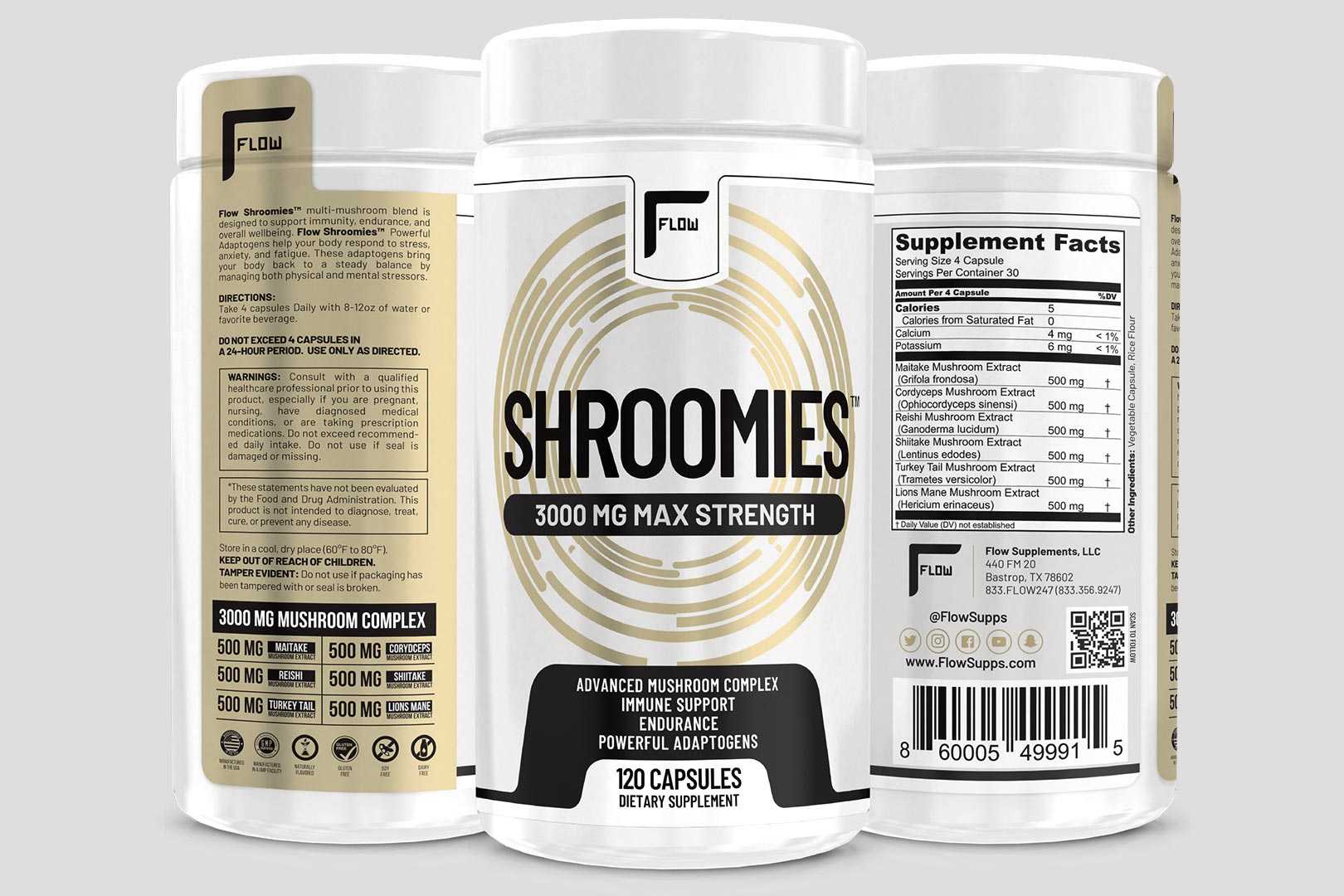 Zachery Levi's brand Flow Supplements has introduced a product that doesn't fall into any of your more traditional categories, but it is very much a general health and less type supplement. The latest from the brand is named Shroomies, as it is indeed a combination of various mushroom extracts to provide a great source of adaptogens, support immune health, and improve performance and endurance.
Flow Supplements has filled Shroomies with six different mushroom extracts at precisely 125mg each per capsule in lion's mane, turkey tail, cordyceps, maitake, reishi, and shiitake. There are technically two versions of the product available with Shroomies Medium Strength and Shroomies Maximum Strength, although what you get in every capsule is no different; simply, one comes with more capsules than the other.
Shroomies Medium Strength has 60 capsules a bottle working out to 1.5g of mushroom extracts in a two-capsule serving, then Shroomies Maximum Strength has twice as many capsules, so you can have twice the dose, and a bottle will still last you 30 days. Alternatively, you could grab the 120-count Maximum Strength version and still take two capsules a day to last you two months instead of one, and treat it as a value option.
Directly from Flow Supplements' online store, Shroomies Medium Strength, the one with 60 capsules or 30 servings of 1.5g of mushroom extracts, is $44.99; then for the double-sized Maximum Strength Shroomies, you'll pay $59.99, saving you around 33% when worked out per capsule.