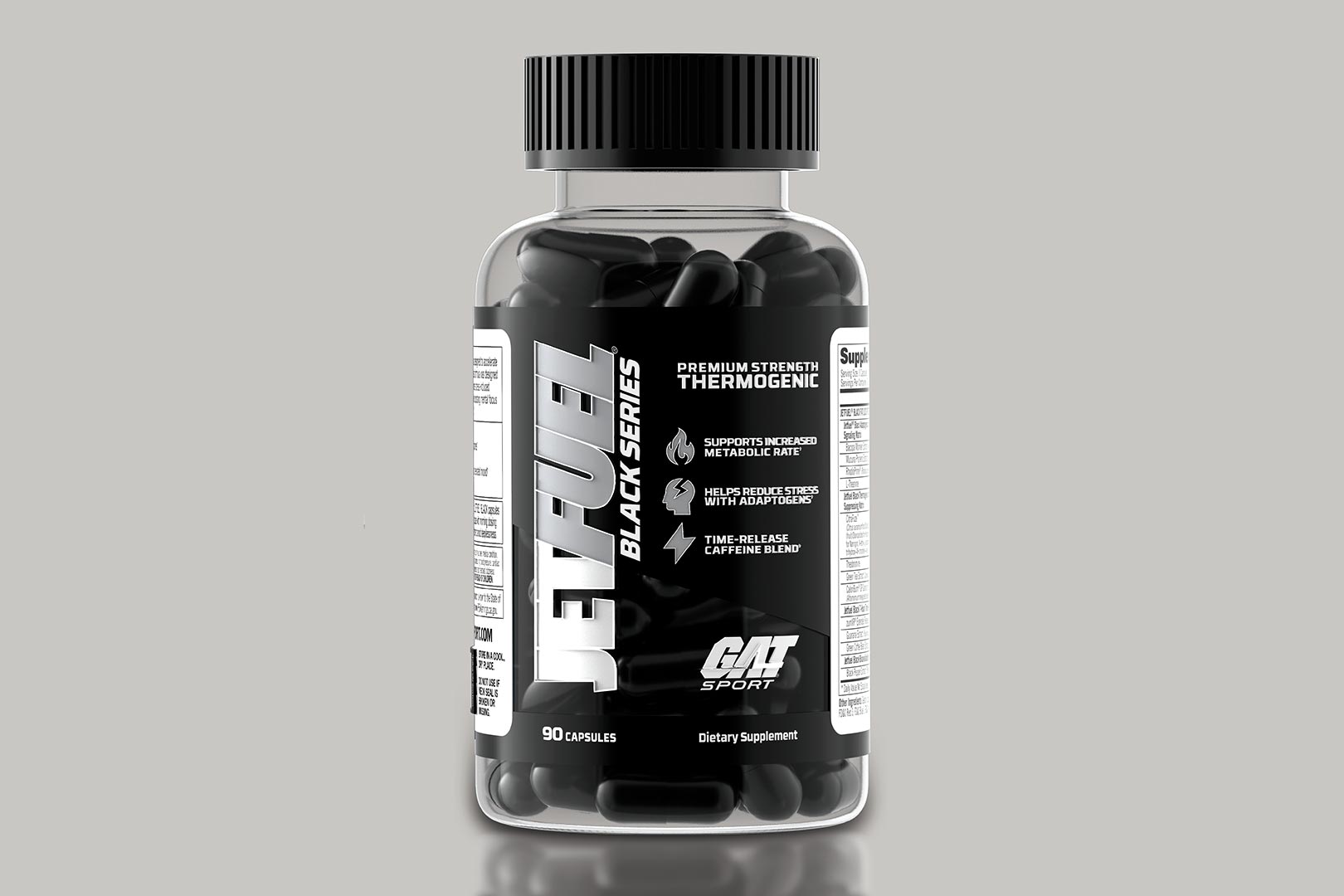 JetFuel is GAT's popular and incredibly long-running fat burner that has been around for as long as we've known the brand, and it has seen several iterations and spin-offs throughout the years. Currently, there are only two versions of the stimulant-back supplement on the GAT website with JetFuel Original and the thermogenic JetFuel Pyro, although there have been many others in the past, like JetFuel T-300 and JetFuel Superburn.
For 2023, legacy sports nutrition brand GAT is giving its hit weight loss product some love and launching what it describes as its "hottest JetFuel yet". Coming soon to stores and stockists is JetFuel Black Series, featuring the likes of bacopa, RhodioPrime, theanine, the premium ingredient blend CitraFuze, Caloriburn grains of paradise, green tea, and zumXR time-released caffeine for energy that fuels you over a period of time.
While we haven't seen the complete list of ingredients and dosages driving GAT's JetFuel Black Series, it is well-rounded and designed to enhance metabolism, thermogenesis, stress, focus, and, as mentioned, elevate energy. We'll be sure to share more details on the seemingly intense and high-energy fat burner, JetFuel Black Series shortly, and are really looking forward to seeing how the brand spins its all-new Black Series version.