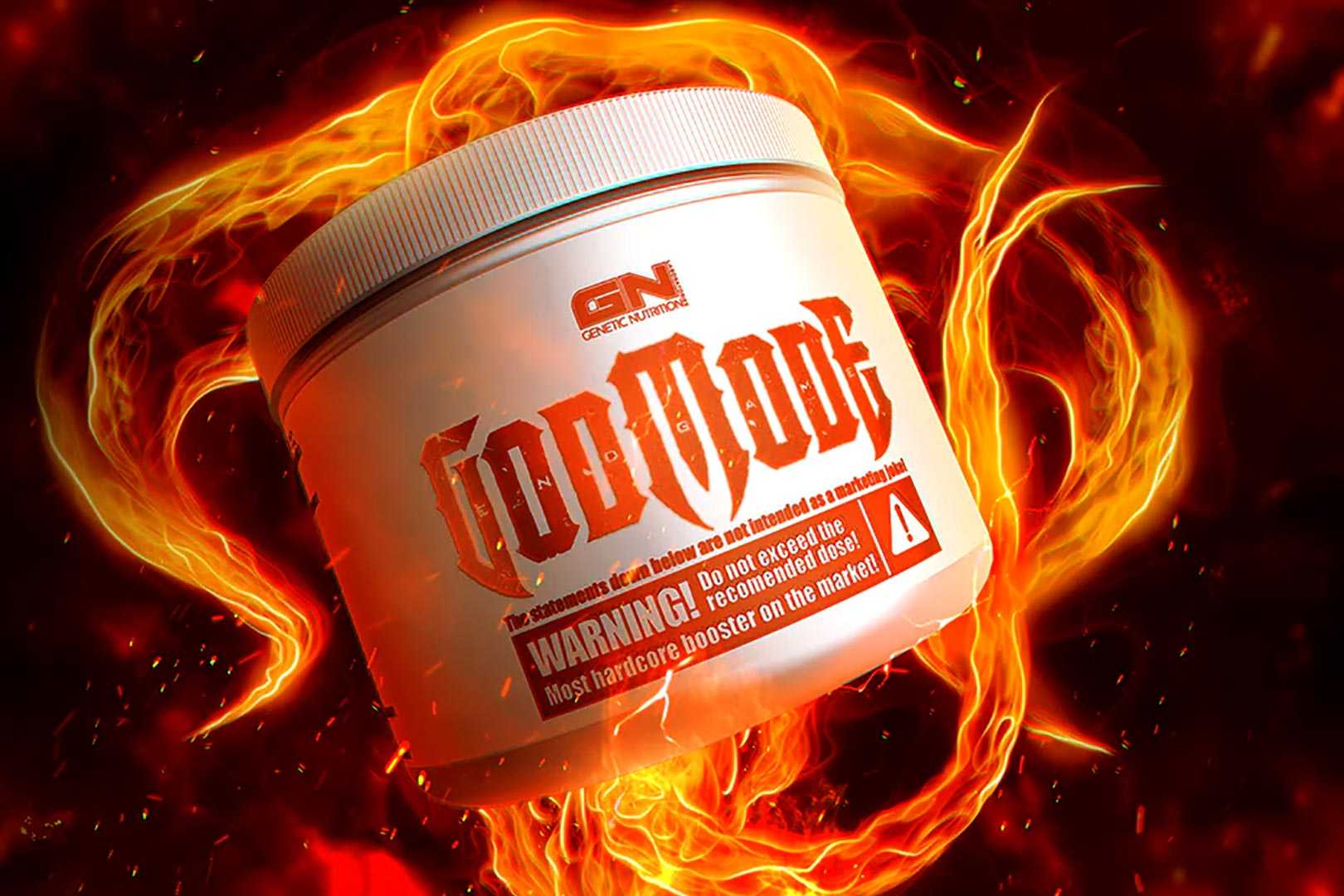 House brand GN Labs from the German sports nutrition retailer Gigas Nutrition is never to be underestimated, as it's been known to put out some seriously powerful supplements; in fact, years ago, it was atop our list of top five pre-workouts with the incredibly intense T1 Virus. The line has seen many different products roll out over the years, including the pre-workout GodMode, and this month the brand has dropped a spin-off of that.
The latest effort from Gigas Nutrition and GN Labs, or GN Laboratories in full, is GodMode Endgame, a limited-edition version of the original supplement, although it is worth noting there isn't actually a regular GodMode available anymore. While GN Labs does have a reputation in the pre-workout category, GodMode Endgame doesn't appear on paper to be one its competition should fear, as it is well-rounded but not as loaded as we've seen.
GodMode Endgame is built for most of the core pre-workout benefits of energy, focus, and pumps, and it features relatively routine ingredients to deliver on its promised effects. For pumps, GN Labs has included 3g of citrulline malate, 1.5g of arginine, and 175mg of norvaline. The rest of the formula is for focus and energy, with highlights like half a gram of tyrosine, a very light 375mg of choline bitartrate, bitter orange, theacrine, juniper better, and 300mg of caffeine for a strong dose of energy.
As mentioned, nothing in GN Labs' GodMode Endgame is overly impressive especially compared to some of its supplements in the past; however, it certainly has enough for a reliable level of energy, focus, and pumps. The pre-workout is available from Gigas Nutrition at a regular price of €49.90 for a tub of 20 servings, but if you move quickly, you'll be able to pick it up for a discounted €39.90 (43.38 USD) in the one Green Apple flavor.