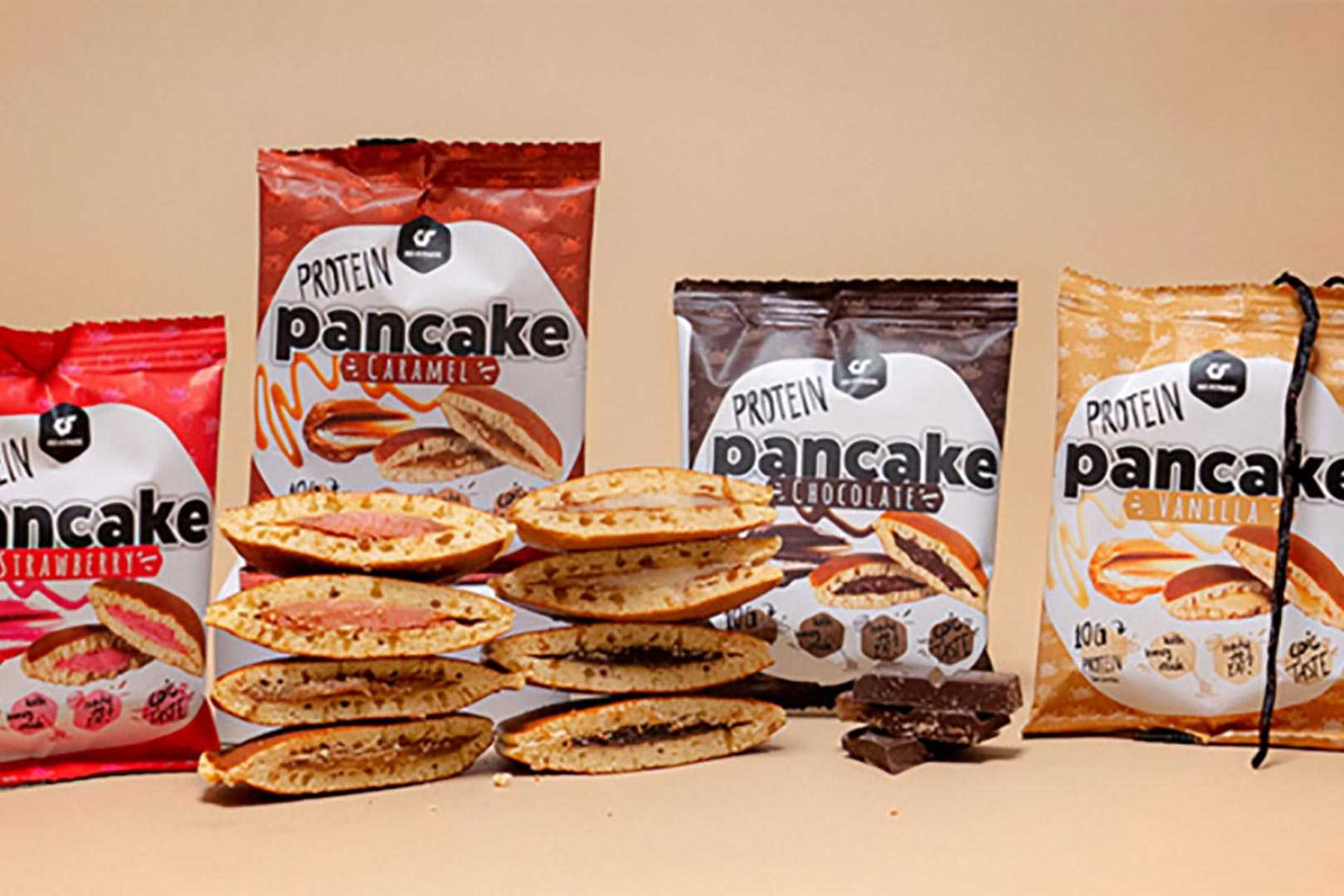 Go Fitness in Europe is no longer all about its signature snack, the incredibly delicious and one-of-a-kind Protein Waffle; it makes a complete catalog of delicious functional foods, and it continues to expand on it. This month the brand has indeed grown its selection of snacks and treats once again, welcoming a type of product that isn't entirely new but still a rarity, with only a handful of companies in Europe making them.
Protein Pancake is the latest innovation from Go Fitness, and similar to Bombbar and Nano Supps' identically named products, it is a soft pancake with a small pocket inside packed full of a tasty filling. The food itself tips the scales at a moderate 50g a pancake, and it provides a respectable 10g of protein, a little more than that in carbohydrates at 15g with 5g of that sugar, 7g of fat, and a reasonable calorie count of 164.
Go Fitness is already rolling out Protein Pancake in all of its many stores and stockists across Europe, going alongside its other tasty creations like Protein Cookies, the Ono Bar, and the cheese-filled Protein Pillows. Another great feature of the pancake product is it has many different flavors to choose from in Chocolate, Vanilla, Caramel, and a sweet Strawberry, which is the taste of the gooey filling in the center.