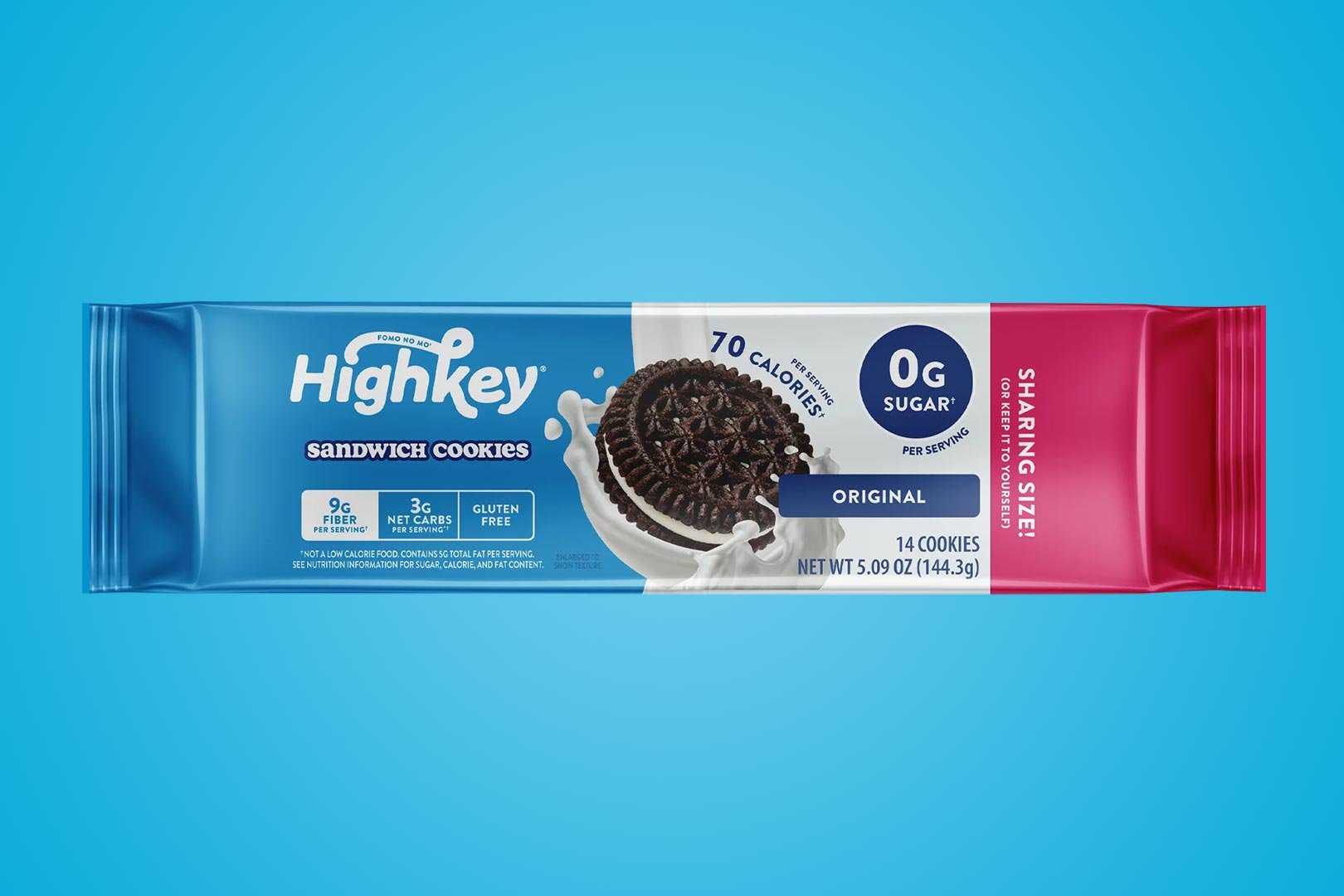 The creative better-for-you food brand HighKey brought its functional approach to the classic sandwich cookie recently, putting together an Oreo-like treat that doesn't have any sugar and only a gram of net carbohydrates. The brand's simply named Sandwich Cookies are a great alternative to the iconic Oreo at just 30 calories a piece, whereas the popular Oreo has 4.6g of sugar and almost double the calories at 53.
HighKey's Sandwich Cookies were launched through the online giant Amazon in boxes of three packets, with each of those packs having a total of ten sandwiches. The brand has since rolled the product into the major retailer Walmart, and impressively, they're in the regular cookie aisle, not a separate health section or anything like that. Another interesting point is the Sandwich Cookies at Walmart come in a slightly bigger pack.
While Amazon has HighKey's Sandwich Cookies in boxes of three packs, for a total of ten sandwiches, Walmart has gone 40% larger and sells the delicious no-sugar snack in packets of 14. Not only that, but the price the retail giant has put on the product is a much more cost-effective $4.98, working out to around 40% cheaper even though you're buying a single packet, not three like on Amazon.