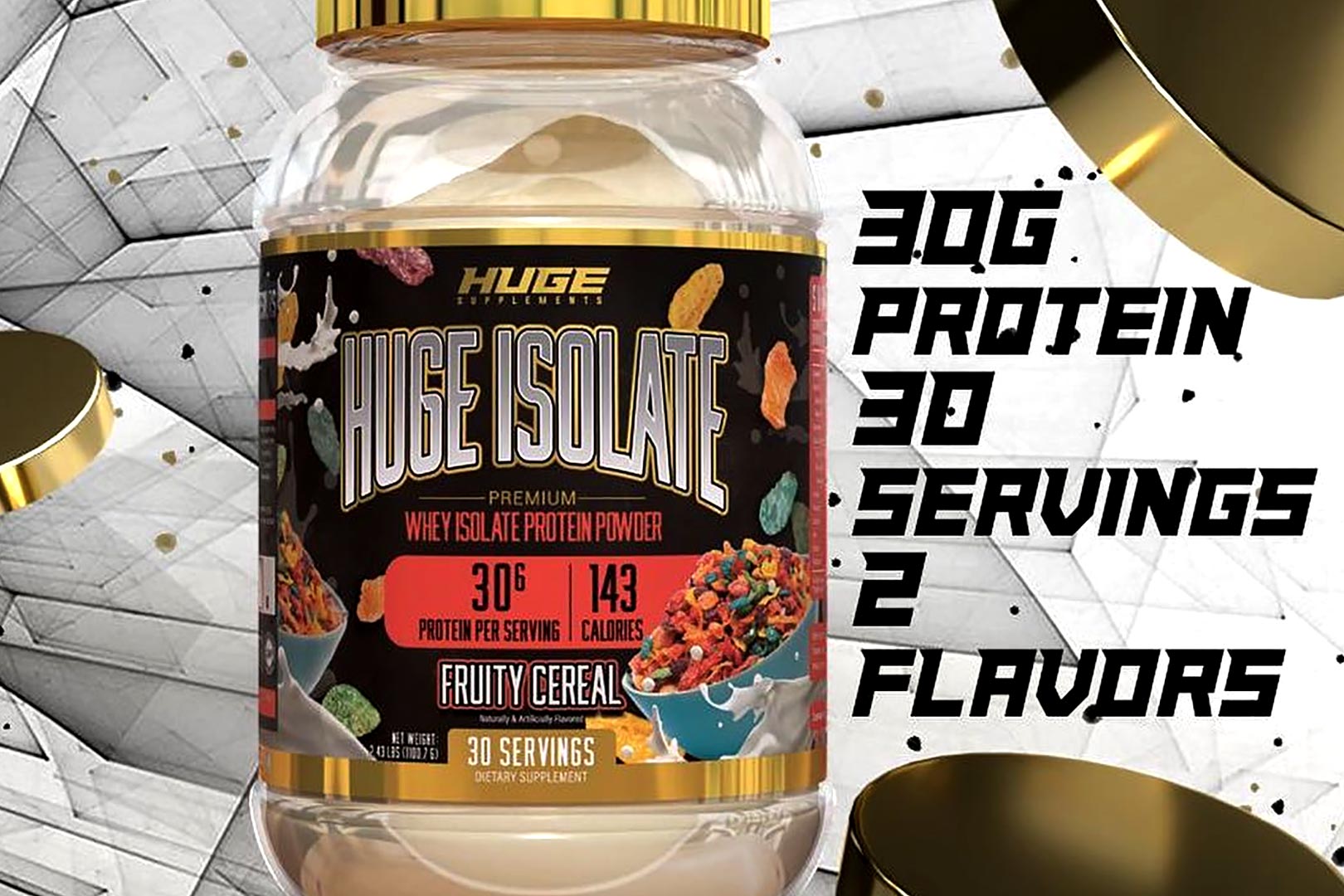 Huge Supplements has a strong selection of sports nutrition products, and unlike many others in the space, it does dip into the heavily saturated and highly competitive world of protein powder. Currently, there are two entries in the category with the blend-style Huge Whey and the plant-based Vegan Protein, although beginning tomorrow, there will be a third that is more on the premium side with the isolate-powered Huge Isolate.
Huge Isolate from Huge Supplements relies entirely on high-quality, fast-absorbing whey isolate to provide its protein, whereas the likes of Huge Whey, has a blend of mostly whey concentrate then whey isolate, and it's not quite as lean. The third-ever protein powder from the popular brand provides a solid 30g of protein a serving and has a calorie count of 143, giving it 20% more protein than Huge Whey and around 90% of the calories.
Once again, Huge Supplements is launching its premium Huge Isolate protein powder tomorrow through its online store at hugesupplements.com in two flavors, packing 30 full servings a tub. The price won't be as cost-effective as Huge Whey due to whey isolate being its only source of protein, but that is the trade-off; a higher price for exclusively whey isolate instead of a combination of whey concentrate and isolate.