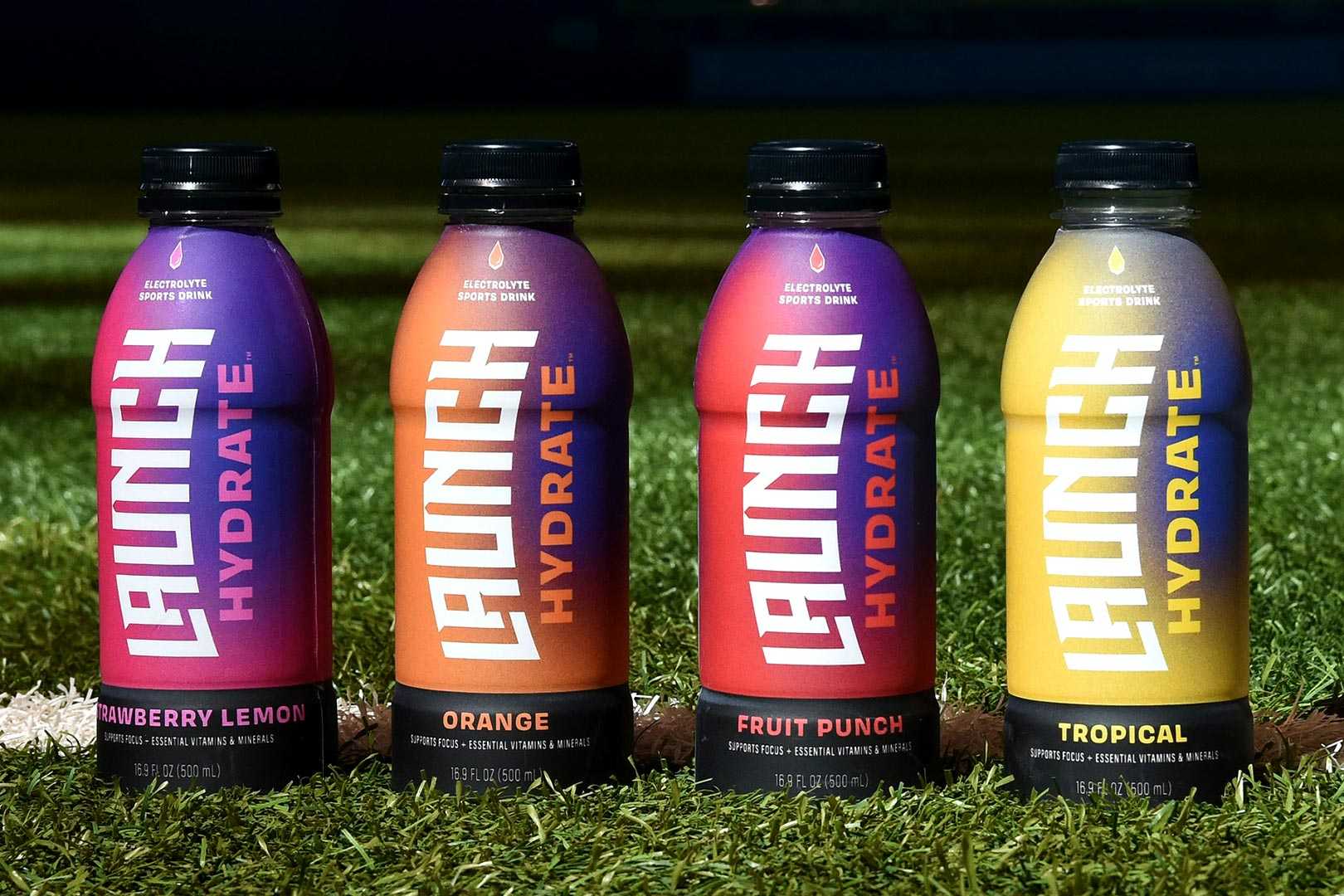 As quickly as the energy drink category is expanding, so is hydration, with new players entering the fray all the time in the form of stick-pack supplements and convenient beverages. Another recent entry into the fast-growing space is the self-titled brand and sports drink Launch Hydrate, and as we've seen in a few other hydration-supporting products lately, this one does things a little differently to help it stand out.
Launch Hydrate comes with a hefty, combined 1.2g of electrolytes to fuel hydration and performance, and there is a fair amount of nutrition in 36g of carbohydrates, primarily from cane sugar, with a calorie count of 90. Where the beverage then separates itself is on top of the electrolytes and carbohydrates is l-alanyl-l-glutamine in an effort to improve electrolyte absorption and 125mg of the premium and proven Cognizin.
Cognizin is a common ingredient found in nootropic supplements and even pre-workouts for its mental focus, cognition, and clarity benefits, and that is where Launch Hydrate really stands out. It's certainly a nice change of pace to get a sports drink that covers you on the hydration side and expands into an effect that isn't directly related or commonly seen in combination with this type of product.
Launch Hydrate doesn't sell its flagship hydration beverage through its own website, but it is still easy to get your hands on it, being available for purchase through the convenient online giant Amazon. Over at amazon.com, you can order cases of a dozen 16oz bottles of the hydration, performance, fuel, and focus drink at $35.99 in four classic flavors with Fruit Punch, a citrusy Orange, Tropical, and Strawberry Lemon.