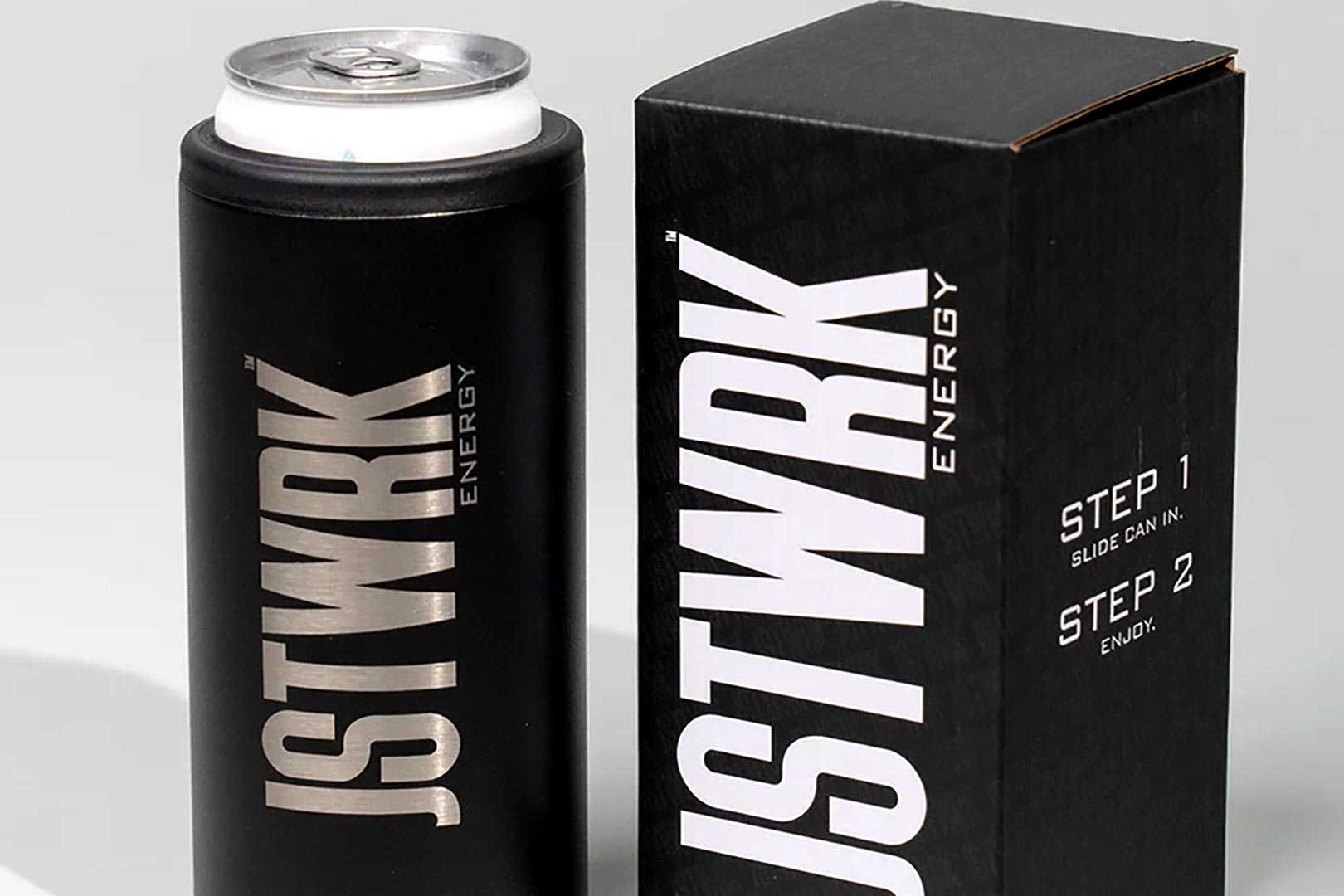 The JST WRK energy drink from Seth Feroce and his hit sports nutrition brand Axe and Sledge Supplements has added a convenient accessory to its online store with the goal of it being to help keep your can colder for longer. The product isn't anything overly new, but again, new for fans of Axe and Sledge's JST WRK, and it is tailored to the beverage's slim and sleek 12oz can, as it isn't a more familiar, full-size 16oz energy drink.
JST WRK's appropriately named Can Cooler works by simply sliding the main body around a can, then throwing the lid on top to secure the fit, and sip away like you normally would, without the worry of your energy drink getting warm anytime soon. It's the perfect accessory with hot summer days right around the corner; in fact, the brand mentions that on its website, highlighting occasions where its Can Cooler will come in handy.
You can purchase the JST WRK Can Cooler through the beverage's separate online store, not Axe and Sledge's usual website at axeandsledge.com. You need to head to jstwrkenergy.com, where the easy-to-use chilling accessory carries a price of $15.99, and it is a multi-use item, so when you're finished with your energy drink, slide it off and get it ready for the next one.