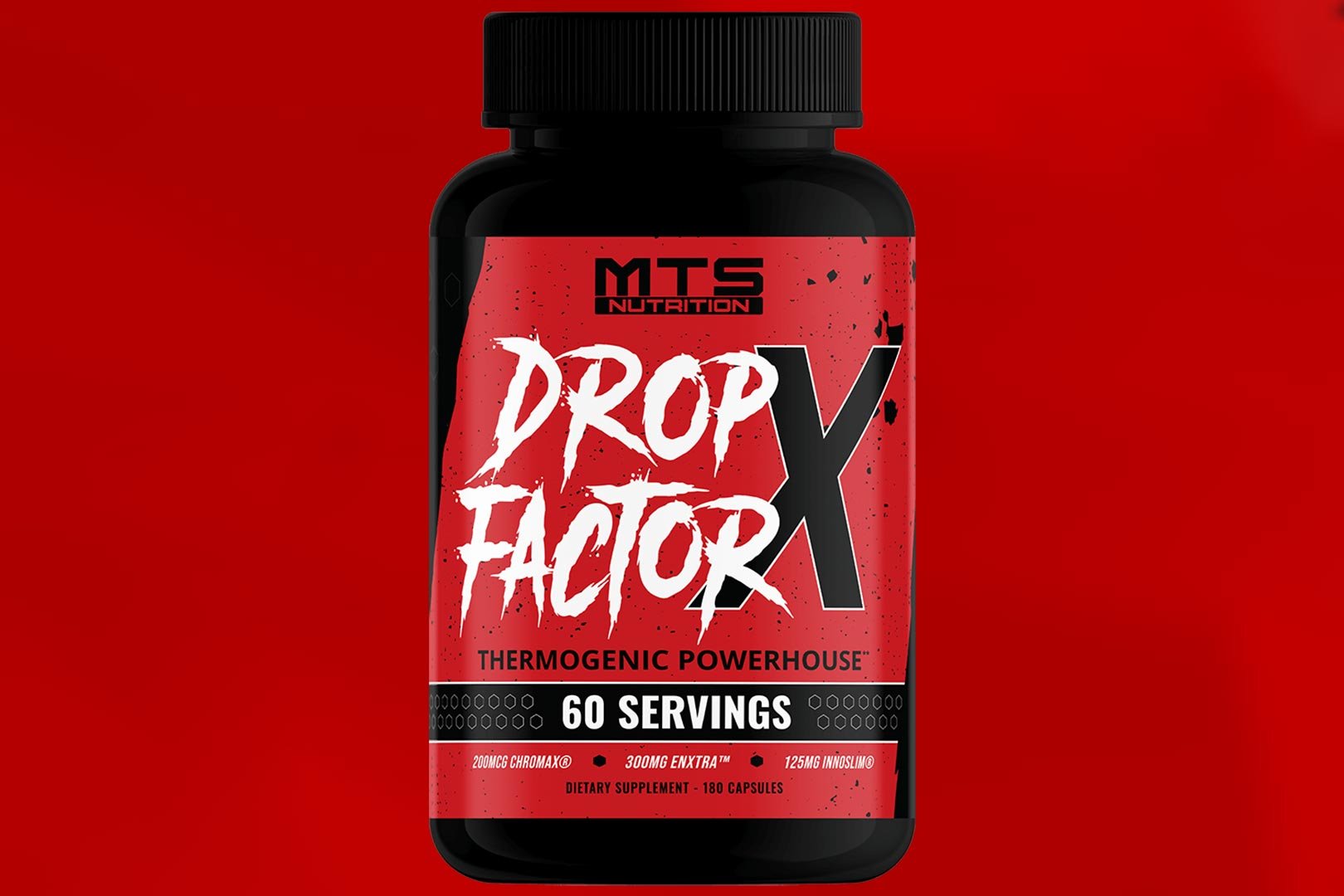 Drop Factor is an effective, well-put-together, and long-running weight loss supplement from Marc Lobliner and Tiger Fitness' sports nutrition brand MTS Nutrition, and it has been around for close to a decade. The product has now been brought forward and modernized for the current market, with the brand officially relaunching it through Tiger Fitness this month but not as Drop Factor; as the sequel fat burner Drop Factor X.
MTS Nutrition's Drop Factor X keeps with the theme of the versions of Drop Factor that have come before it, featuring a combination of ingredients and dosages to enhance energy, focus, metabolism, thermogenesis, and overall weight loss. The brand has added a few components that have become significantly more popular since the last iteration of Drop Factor, including the premium and proven InnoSlim.
The new and improved Drop Factor X has 125mg of InnoSlim in each of its three capsule servings, but with a recommended daily amount of two servings, you get 250mg of InnoSlim a day. We've got the complete formula packed into Drop Factor X in the facts panel above, with other key ingredients being 80mg of grains of paradise, 500mg each of theobromine, naringin, and yerba mate, 600mg of enXtra when taking it twice a day, and a combined 250mg of caffeine per serving for 500mg a day.
As mentioned, Tiger Fitness and its house brand MTS Nutrition have genuinely brought Drop Factor into the modern market, packing some impressive dosages into its daily recommended amount of two servings. The brand has priced its revamped weight loss supplement at a reasonable $44.99, and while that is for a bottle of 60 servings, if you go the route of two servings a day, that 60 servings become 30 to get you through a typical month.