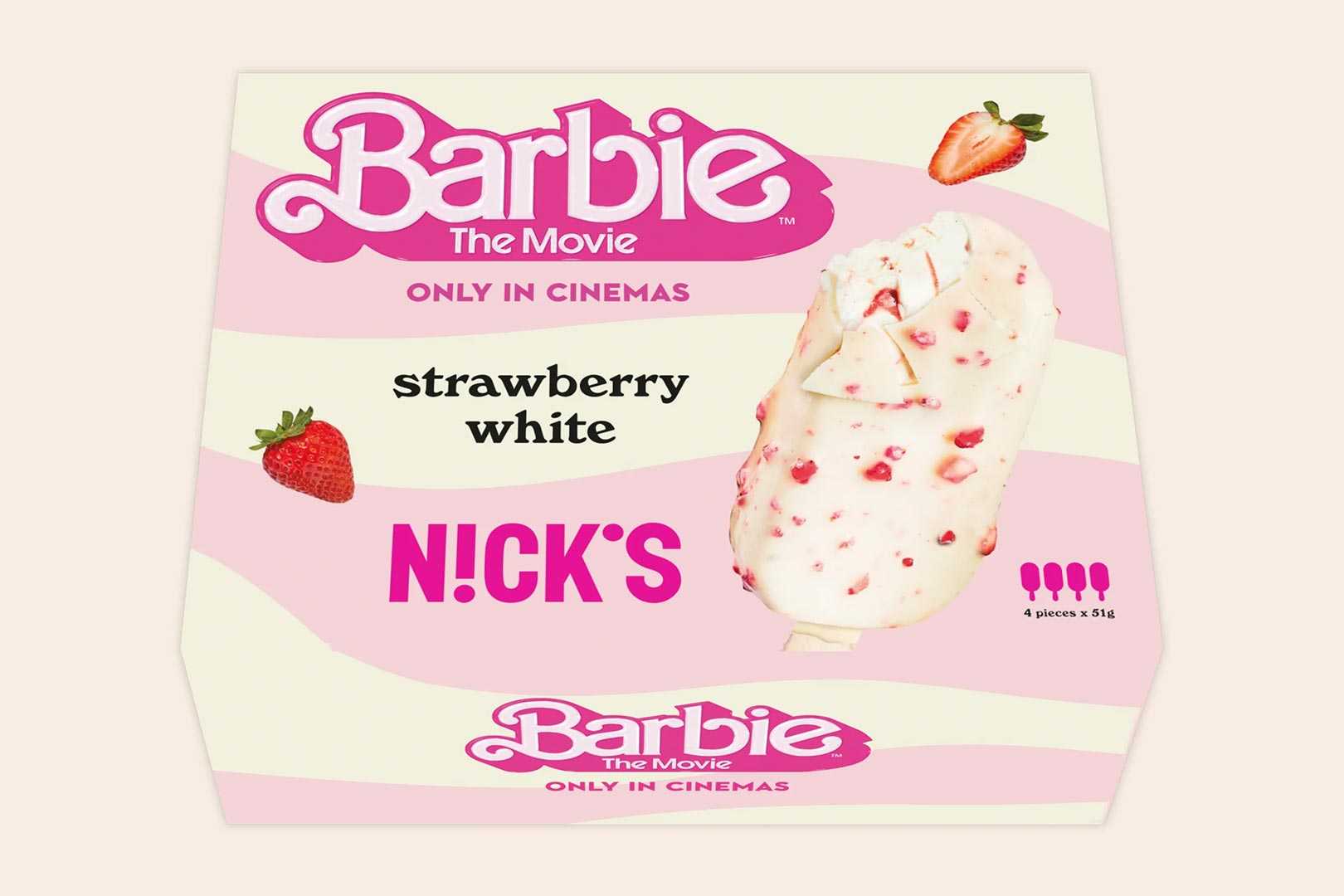 Alongside the drop of the main trailer for the upcoming Barbie movie starring Margot Robbie and Ryan Gosling, frozen functional food specialist Nick's has announced a collaboration with that very film. The two have come together for a special edition version of one of its flavors of the delicious Nick's better-for-you ice cream on a stick, although, as far as we know, this flavor is only in distribution in Sweden, not the US.
The Swedish company has taken the four-pack of its Strawberry White Chocolate ice cream on a stick and rebranded it with a callout of the Barbie movie and the fact that it will indeed be "only in cinemas". The product inside is the same as what fans have already been able to get their hands on with a creamy vanilla ice cream streaked with sweet strawberry sauce and covered in white chocolate with bits of strawberry.
The nutrition profile of Nick's Strawberry White Chocolate ice cream on a stick is a delicious guilt-free balance of 3.2g of protein, 11.2g of carbohydrates with a reasonably low 3.7g of that sugar, 9.4g of fat, and 124 calories. By the looks of things, Nick's collaboration with Barbie is only going to be available in Sweden, as there is currently no sign of it in the US, where, of course, the brand does have a strong presence.