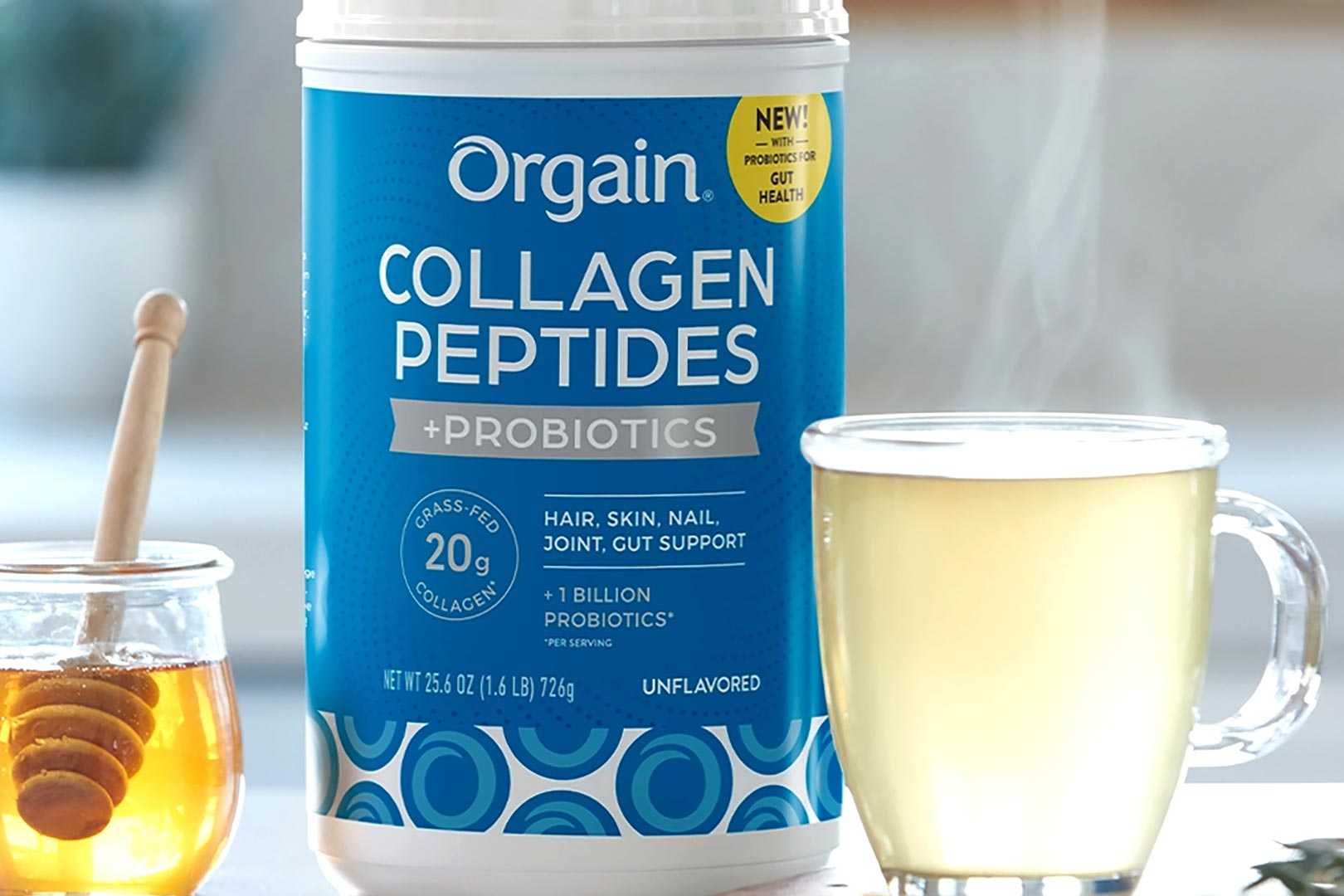 The completely organic supplement company Orgain already had a presence in the money-saving membership retailer Costco, with a handful of its products like Organic Protein and Plant Protein RTD. The brand has just landed another item on shelves in the store's many locations across the country and its online store, and it is one step further than an exclusive value size or flavor; it's a supplement that's entirely exclusive.
Now available only at Costco is Orgain's hybrid collagen product Collagen Peptides Plus Probiotics, and as you could probably gather by the name, it is indeed a combination of collagen peptides and probiotics. For hair, skin, nail, joint, and gut health, the supplement features a solid 20g dose of collagen to provide 19g of protein per serving, prebiotic fiber, and one billion CFUs of probiotics from a variety of five different strains.
Since Collagen Pepitdes Plus Probiotics is exclusive to Costco, we can't compare it to another Orgain stockist to tell you how much it saves you, although the price at the wholesale retailer is, of course, competitive. The multi-benefit collagen product comes in a large 1.6lb tub of 34 servings, in the one Unflavored option for easier use in smoothies, and the price from Costco is $37.49 or $28.49 if you get in before June 11th.