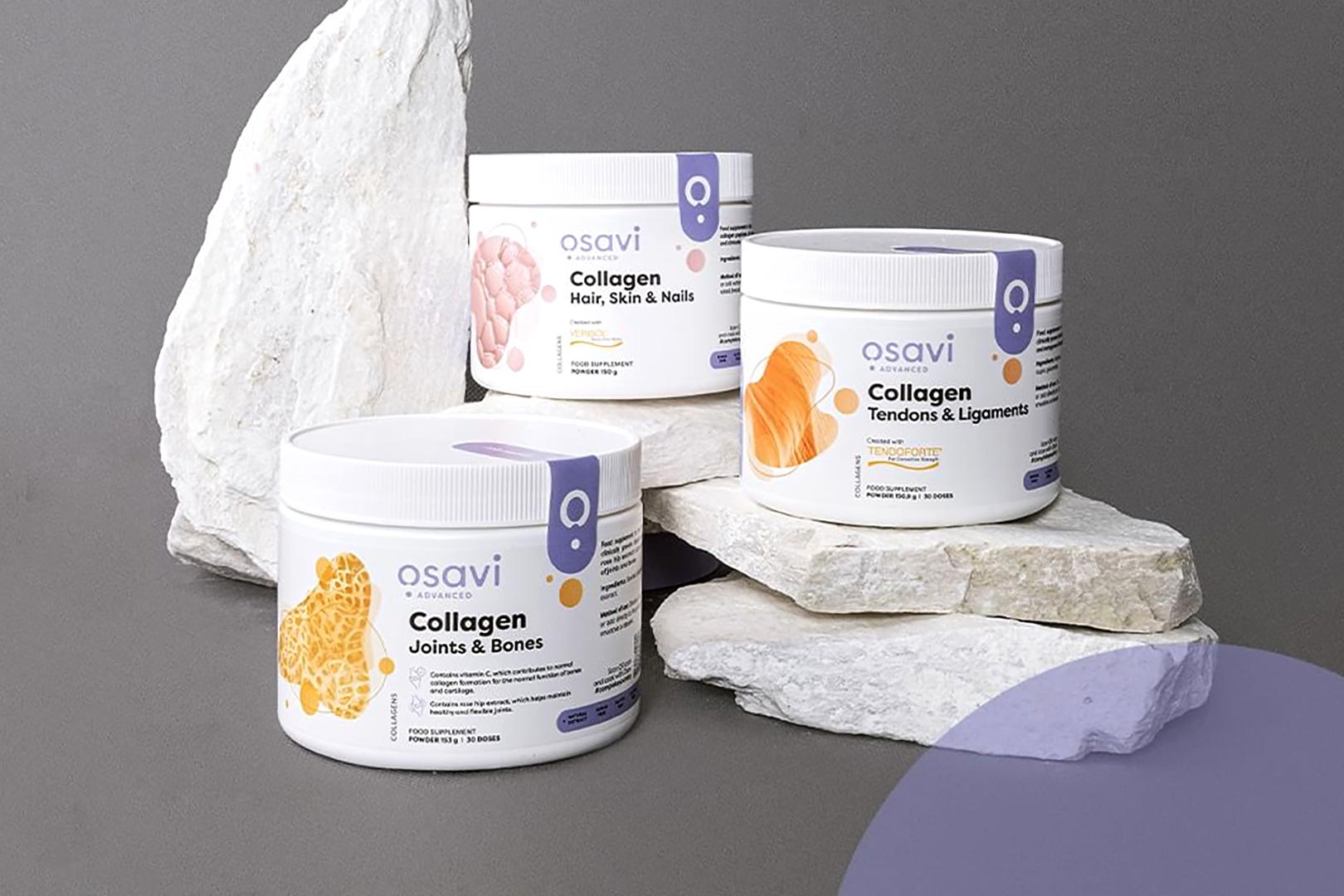 Osavi is a health and wellness supplement company based out of York in the United Kingdom that puts a lot of effort and focus on the quality of its products, ensuring its customers get the experience they're looking for. The brand has all sorts of supplements on the market supporting general health benefits, including dedicated items centered around specific vitamin or mineral needs, a multivitamin and fish oil for kids, various fatty acids, and adaptogens.
One of the latest innovations out of Osavi comes under its more complex Osavi Advanced banner, and it is a selection of premium collagen-based products. Each of the supplements focuses on a specific benefit which is highlighted in its name with Collagen Hair, Skin & Nails, Collagen Joints & Bones, and Collagen Tendons & Ligaments. Collagen is present in all of the products, although not just any collagen, it uses patented collagen peptides from Gelita, and that is what makes them more than standard collagen.
Starting with Collagen Hair, Skin & Nails, a beauty collagen supplement powered by VERISOL bioactive collagen peptides, shown in studies to reduce wrinkles, decrease cellulite appearance, and improve skin elasticity. Next up is Collagen Joints & Bones, backed by another premium collagen in FORTIBONE, proven in a clinical study to improve overall bone health, plus a nice dose of rose hips-sourced vitamin C to enhance collagen formation.
The third and final entry in Osavi Advanced's collagen family is Collagen Tendons & Ligaments, featuring TENDOFORTE for its ability to support the health and function of tendons and ligaments for better comfort and mobility. The brand has also added copper to the mix to help with your body's own production of collagen and manganese for muscle mobilization and joint stabilization.
Osavi's premium Collagen Hair, Skin & Nails, Collagen Joints & Bones, and Collagen Tendons & Ligaments essentially take the idea of a collagen supplement and apply a premium twist specific to different lifestyles, all thanks to proven VERISOL, FORTIBONE, and TENDOFORTE. The brand does also have standard unflavored collagen products, which any of these can be used alongside to add the benefits and effects of their primary premium ingredients.