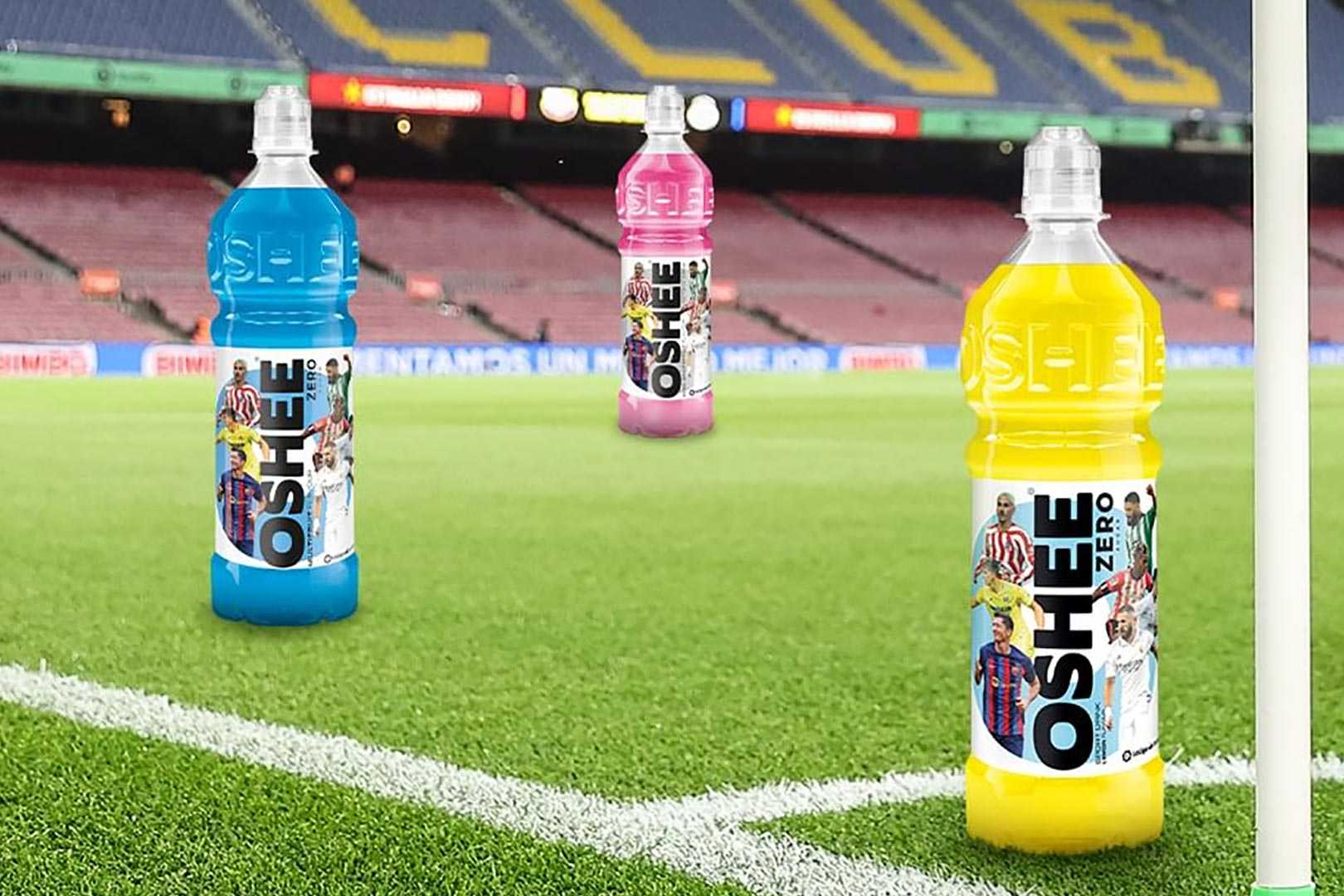 This year for the popular premier Spanish football league, LaLiga, the functional beverage company Oshee has put together a collection of special edition products. The Polish company has partnered with LaLiga for the collaboration, which you can see for yourself in the image above, consisting of several drinks. Fans in Europe will have been seeing all of them rolling out to retailers across the continent over the past few months.
Each of the items in the series from Oshee and LaLiga is an already available product and flavor wrapped in a limited-time label themed around LaLiga and featuring a selection of the top footballers from the league. From what we can tell, the collaboration is focused on Oshee's signature hydration beverage named, Isotonic Drink, and almost all of its flavors, including Red Orange, Lemon, Watermelon, and the cocktail Multifruit.
All of the products that have been given a reskin for the partnership between Oshee and LaLiga is, of course, only temporary, and they will be returning to their original designs presumably after the season is over, or at least that's what we feel would be the most ideal time to roll it back.