The original refrigerated protein bar company Perfect Snacks, which does deliver a deliciously smooth and easy-to-eat experience in its signature product, has a new protein snack on the market. It's actually similarly titled to the brand's flagship bar, with Perfect Bar Layers. The difference between the original Perfect Bar and Perfect Bar Layers is right in the name, as it simply has tasty extra layers spread across the top.
The undoubtedly indulgent protein treat, Perfect Bar Layers, features a main body made of peanut butter, cashew butter, and honey, similar to the original Perfect Bar, but again, it's what's on top that changes the experience. Running over the nut butter-based bar changes from flavor to flavor, with Berry having a sweet fruit spread of apple, strawberry, blueberry, and raspberry, and Chocolate, of course, has a layer of chocolate.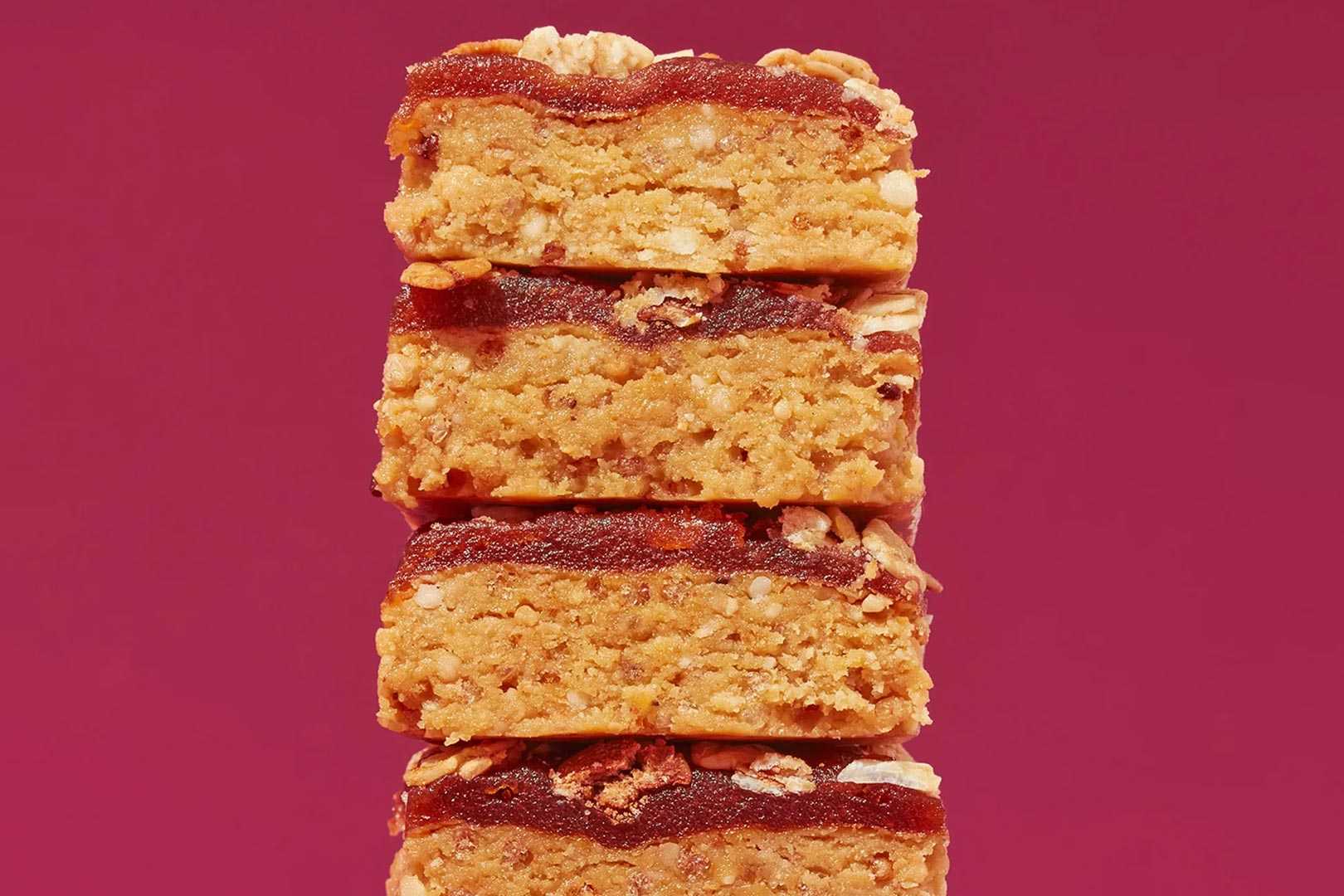 Topping off Perfect Bar Layers, adding a bit of crunch and even more clean nutrition to Perfect Snacks' spin-off snack is toasted oats. Altogether, the multi-layered functional product provides a moderate 9 to 11g of protein, 24 to 28g of carbohydrates with 15 to 18g of that sugar and 2 to 3g of fiber, 12 to 14g of fat, and ending on a calorie count of 250 regardless of whether you grab the sweet Berry or decadent Chocolate flavor.
You can grab Perfect Bar Layers straight from the functional innovator's online store for the same price as its debut Perfect Bar at $29 for a box of eight bars, which is on the high side for a bulk lot of protein bars, but it is worth noting Perfect Snacks doesn't charge for shipping through its website.