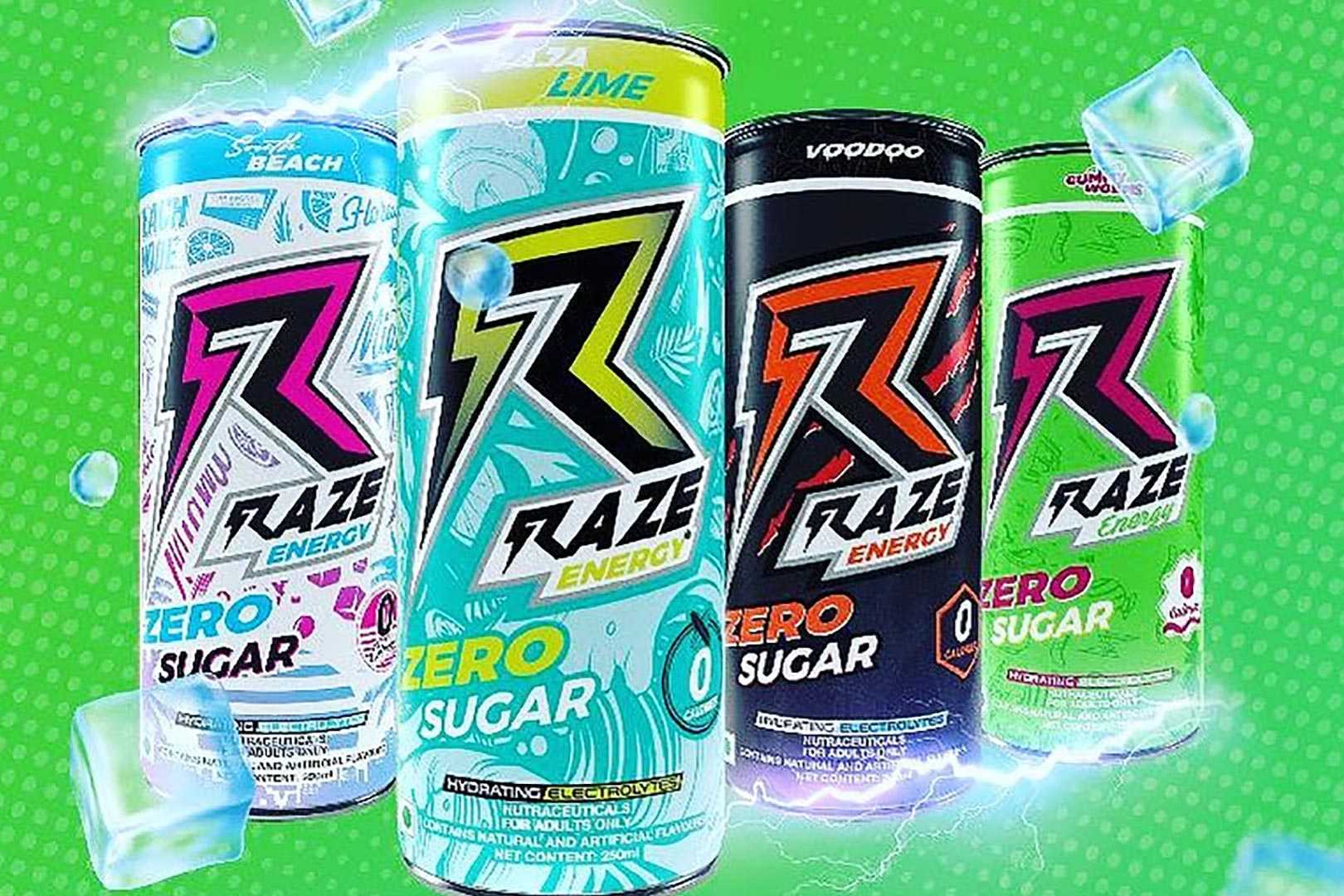 RAZE Energy has a strong, large, and loyal fan base in the US, which is no surprise after all of the initiatives it's done over the years, including the crowdsourced flavors where it basically built flavors of its signature energy drink with followers. While the beverage is popular domestically, its reputation and reach expand well beyond America, with distribution in many countries around the world, the latest being the emerging market of India.
RAZE Energy is now officially available in India through the online giant Amazon, although there is an extremely interesting difference with the beverage in the region. RAZE has put together a completely new 12oz size of its energy drink for India in four flavors that US fans will be very familiar with, in Baja Lime, the tropical South Beach, the candy-themed Sour Gummy Worms, and the original crowdsourced creation, the citrusy Voodoo.
The smaller 12oz RAZE Energy does feature a different formula, where you still get BCAAs electrolytes for hydration, taurine, tyrosine and choline bitartrate to support focus, and betaine, but a much lighter amount of energizing caffeine at a moderate 75mg versus the high-powered 300mg of the original. The nutrition has remained non-existent as well, with absolutely no sugar and carbohydrates, leading to zero calories.
Once again, you can purchase RAZE Energy in India from Amazon at amazon.in, and it has an incredibly competitive price tag to tackle the market head-on at ₹480 (5.80 USD) for a pack of four, working out to only $1.45 an energy drink in US dollars.