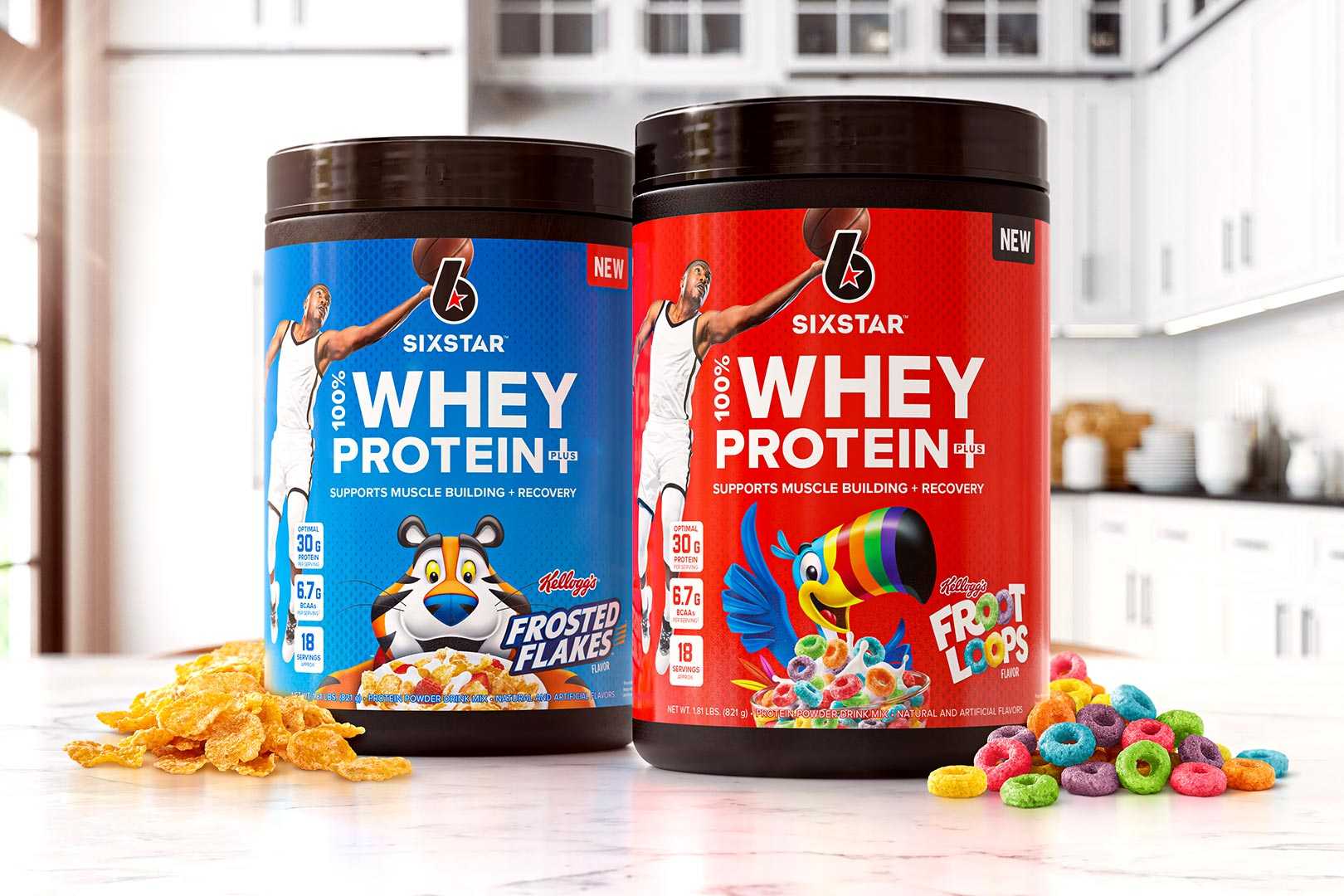 Authentic collaborations with sports nutrition companies are more common these days than they once were, and even though we're a little more used to seeing them, the significant partnerships are still standing out and getting the attention they deserve. The mainstream supplement brand Six Star Pro Nutrition has announced one of those substantial collaborations, where it is teaming up with the cereal giant Kellogg's.
Six Star Pro Nutrition has taken two of Kellogg's iconic breakfast cereals and turned them into authentic flavors of protein powder. The products are Froot Loops Whey Protein Plus and Frosted Flakes Whey Protein Plus, and they're both incredibly on point in terms of taste. Neither of the flavors has cereal pieces or any sort of inclusions, but again, from scent to flavor, it is very obvious what they've been created to taste like.
Despite having the authentic flavors of Froot Loops and Frosted Flakes, Six Star Pro Nutrition has kept their macros as lean as Whey Protein Plus' other flavors with 30g of protein, all from whey, 8g of carbohydrates, just 2g of that sugar, 2.5g of fat, and 170 calories. You'll also be able to instantly recognize them on shelves and from afar, as Froot Loops has a big Tucan Sam on the front of its tub and Tony The Tiger on Frosted Flakes.
Six Star Pro Nutrition is sold in many different places, through its own online store, and on Amazon, although where it has one of its strongest presences is Walmart. Basically, the distribution will put the Froot Loops and Frosted Flakes collaborations in front of many audiences, including stores that actually sell the original cereals. The delicious flavors are rolling out to stockists in about three months from now, somewhere in August.