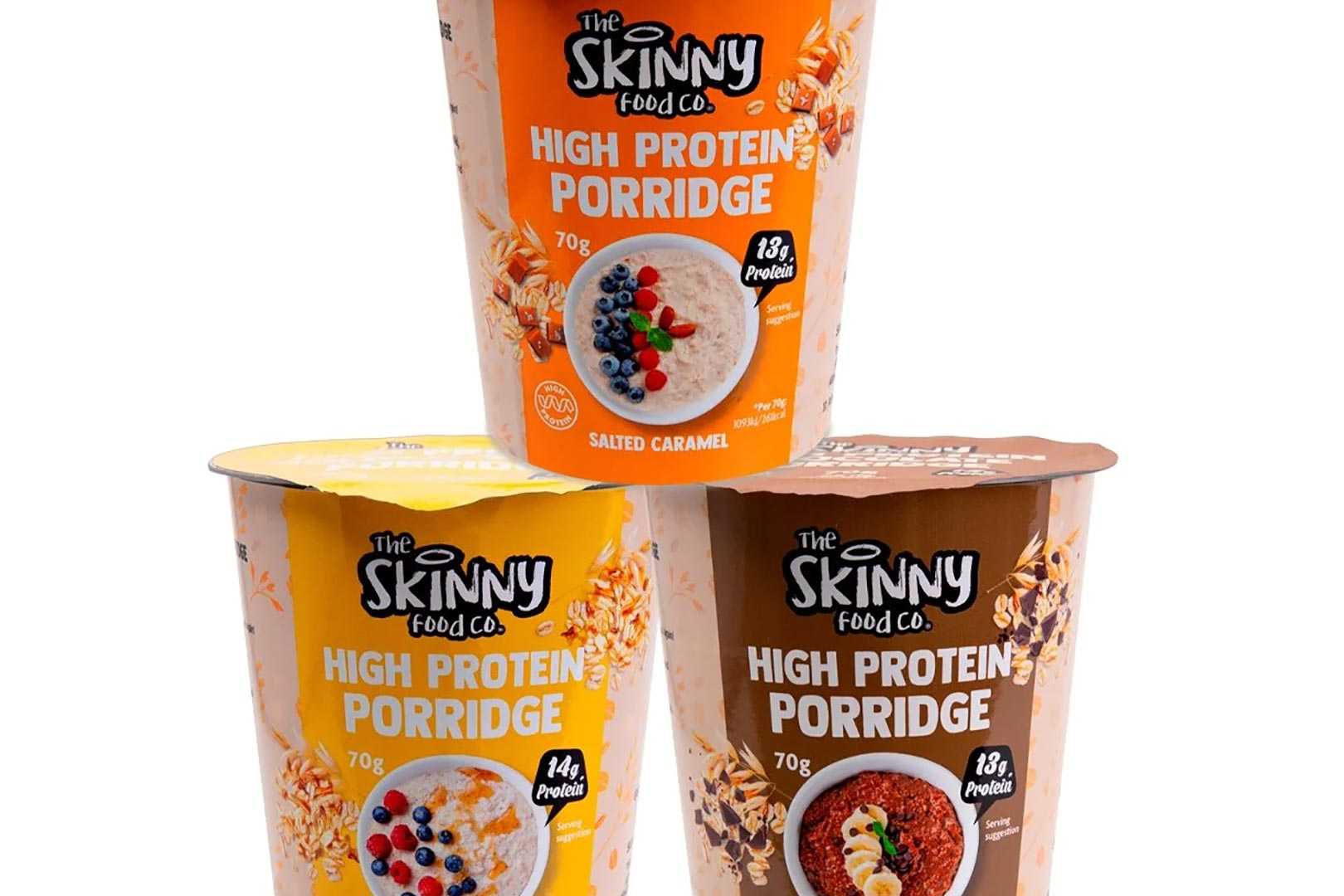 The Skinny Food Co in the UK has a new addition to its functional family of products, and if you know the creative company at all, you'll know it's not easy to find space for something different alongside everything else it has. The name of the brand's latest effort is Skinny High Protein Porridge, which is a relatively self-explanatory title, as it is indeed an oat-based porridge that comes with extra protein and in a convenient pot.
The way it all works is you simply pour some boiling water into the pot the functional product comes in, stir for a bit, throw the lid back over and let it sit for a few minutes, then it's good to go. The Skinny Food Co's protein-packed porridge is made with oats and whey concentrate, giving it 13 to 14g of protein a serving, 35 to 36g of carbohydrates, 11 to 16g of that sugar, a reasonable fat count of around 4g, and 260 to 270 calories.
Skinny High Protein Porridge from The Skinny Food Co doesn't cost all that much, at only £2.49 (3.08 USD), although it is currently discounted down to £1.24 (1.53 USD) for a single pot. There are also a few flavors to choose from, giving fans the freedom to mix things up from day to day in Chocolate, Salted Caramel, and a breakfast-suited Golden Syrup.