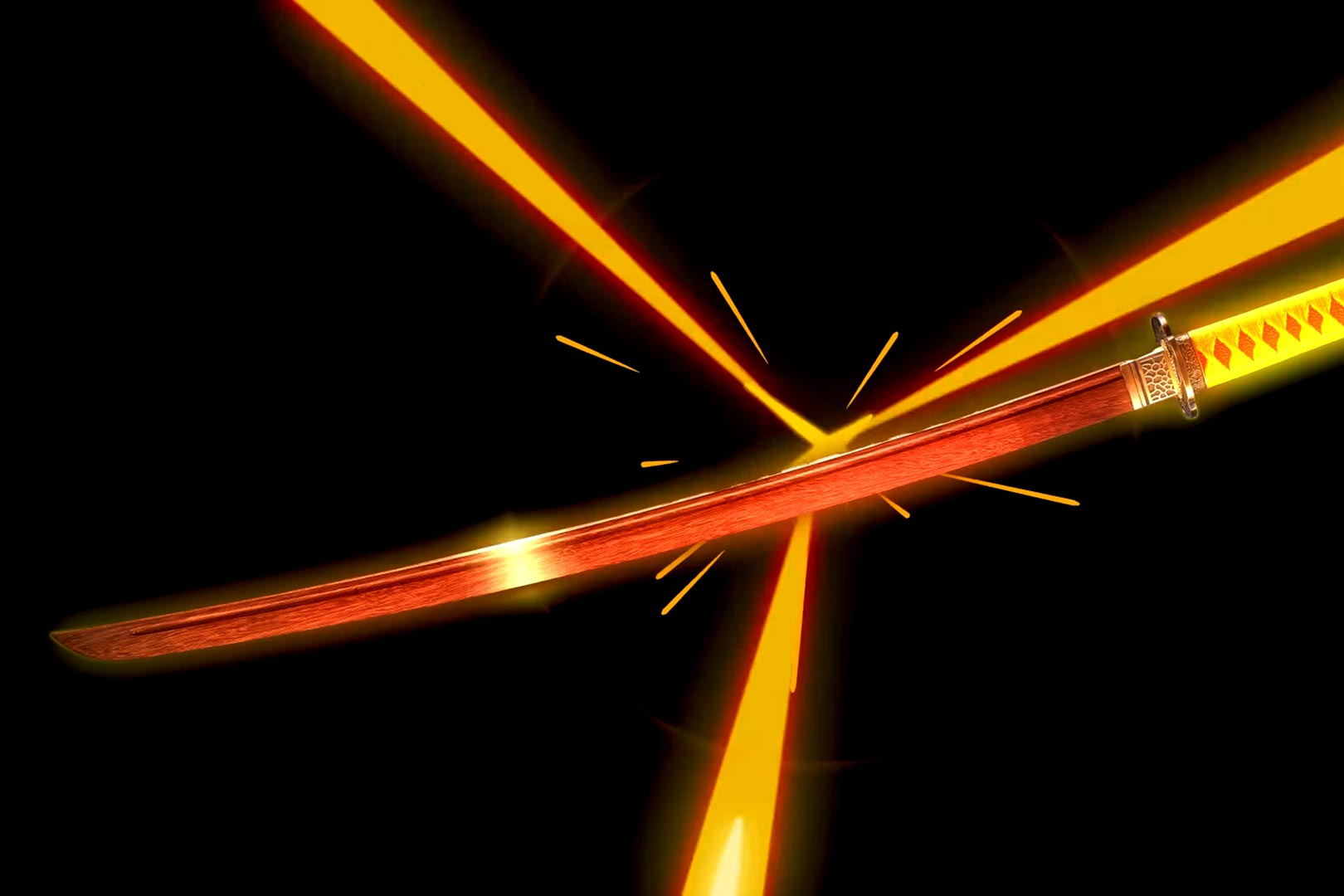 Sneak is getting ready to release another limited edition flavor creation, as we posted about yesterday, with Yuzu and Mandarin, featuring, of course, the tastes of the two citrusy fruits right in its name. The flavor is hitting the market tomorrow through its primary online store at sneakenergy.com, but if you know the brand, you won't be surprised to hear that there is more to the drop than the flavor of its gaming supplement.
Alongside the Yuzu and Mandarin flavor of Sneak's signature product, Sneak Energy, is going to be an extremely limited katana or samurai sword. The weapon will indeed be customized with Sneak branding, and as you can see in the image above, it is not anything simple or standard. The brand has gone all out in creating this accessory, and it does tie in with the flavor and theme that's been consistent in the build-up to this launch.
Sneak's limited samurai sword to go with Yuzu and Mandarin Sneak Energy is made from rosewood, and from what we've seen, it'll be available separately at £125 (155.45 USD). That is expensive, but it also means you can purchase it with or without the brand's citrusy flavor. If you don't want to miss out whenever everything from Sneak goes live, be on its website at precisely 1PM in the UK, which is about 8AM Eastern.