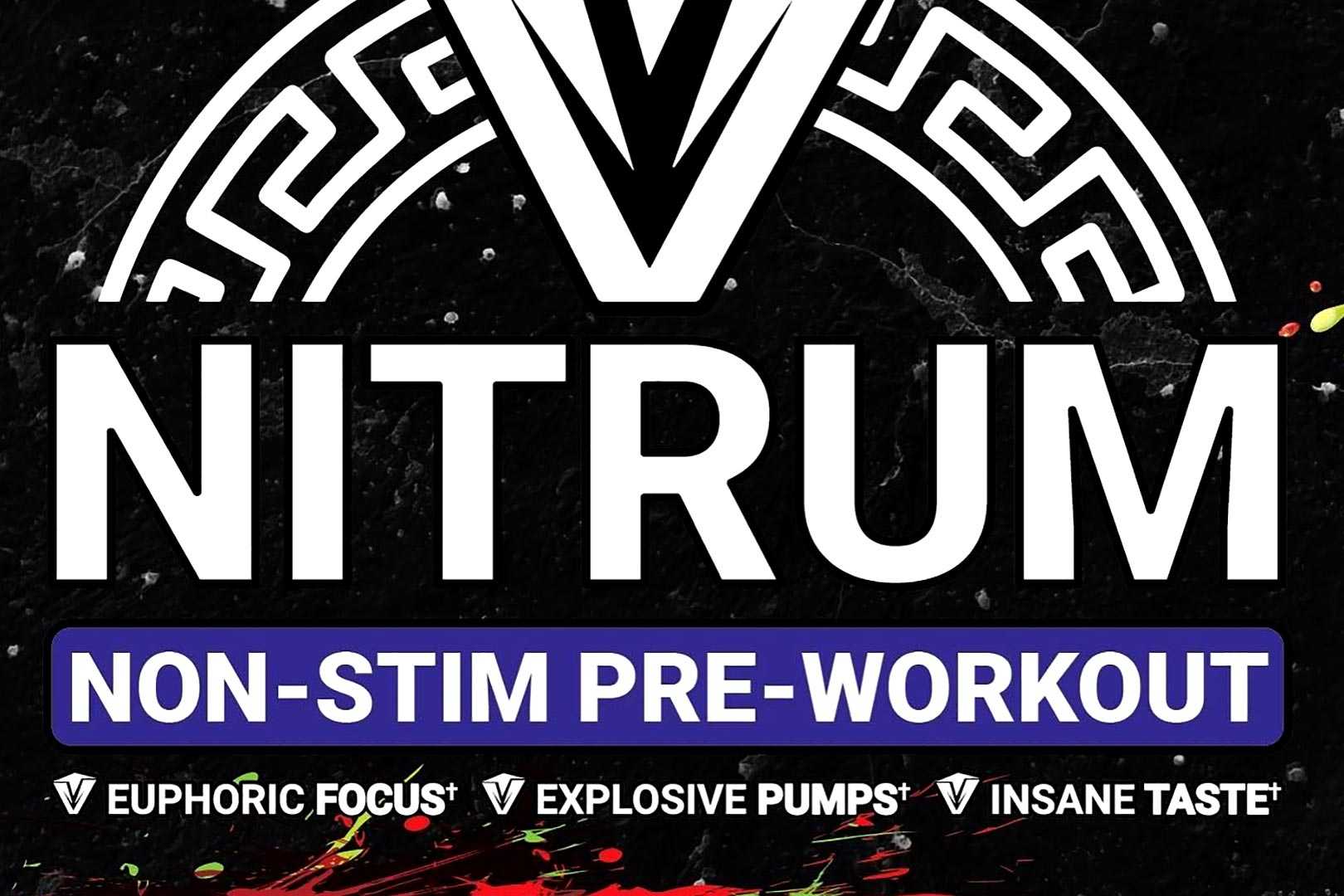 It wasn't long ago that V1 Nutra revamped its pump pre-workout Nitrum with a wider variety of ingredients to not only enhance muscle pumps but also elevate mental focus. In about two and a half weeks on Saturday the 27th of this month, the growing brand is revamping its stimulant-free pre-workout yet again, and this time it is adding an even wider range of components for a list of benefits that goes beyond pumps and focus to include support for performance and endurance.
V1 Nutra's upcoming Nitrum revamp turns the stimulantless pre-workout into a more comprehensive supplement, covering you in all the areas a regular pre-workout should, minus the eye-opening energy from stimulants like caffeine. You can see the complete formula behind the product in the facts panel below, with plenty of ingredients still in the mix for pumps in 6g of citrulline, 508mg of premium VasoDrive, 2g of betaine, and 200mg each of pine bark and CitraPeak.
Taking care of the focus and concentration side of V1 Nutra's reformulated Nitrum is a respectable 1.5g of tyrosine and 1.6g of the gaming-studied NooLVL. Then finally, you get the newly added performance ingredients by way of beta-alanine and taurine at 3.2g and 2g, respectively. The brand has also included the premium and proven performance feature Senactiv, at an effective 50mg, and AstraGin to improve the absorption of everything and increase efficacy.
The 2023 iteration of Nitrum is quite different from its predecessor, mostly due to the broadening of ingredients to additionally support performance and endurance with the beta-alanine, taurine, and Senactiv. The pump and focus benefits seem to be as well-covered as they were previously, but they, too, rely on a refreshed set of ingredients. Altogether it should make for a reliable and more comprehensive stimulant-free pre-workout that is hitting v1nutra.com later this month.