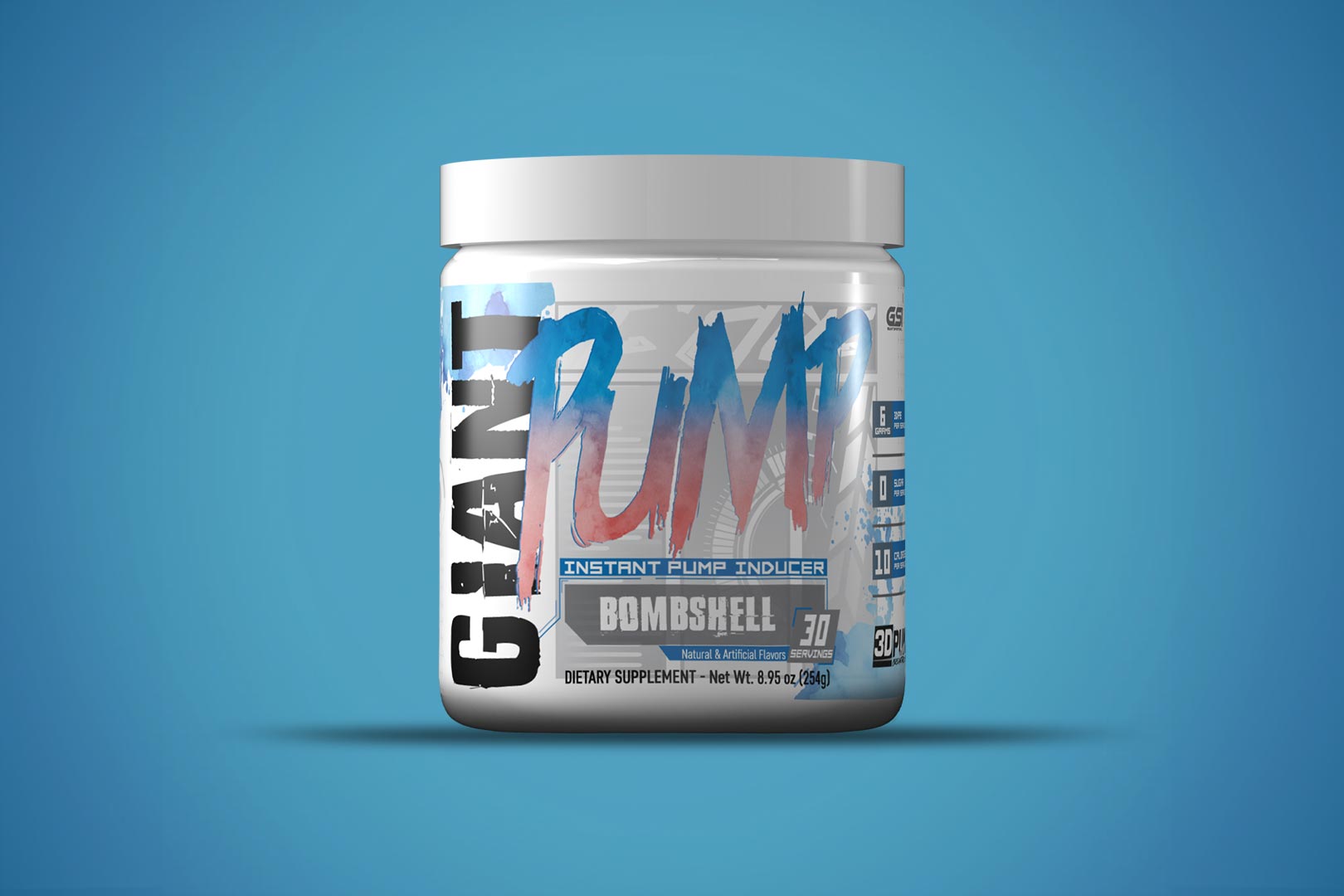 The premium and proven 3D Pump blend has had quite an impact on the sports nutrition industry, seeing several companies make use of the ingredient in many different ways for its pump-enhancing benefits. 3D Pump has made its way into stimulant-powered pre-workouts, stimulant-free pre-workouts, a pre-workout shot, and some have even relied entirely on the blend in standalone supplements, which Giant has just done.
The long-running and reputable Giant has introduced Giant Pump, a bulk tub with 30 servings of the 3D Pump blend at an effective 6g to increase and enhance muscle pumps for your workout. The brand has gone the extra mile in the area of transparency in its latest product and listed the exact amount of each component in the 3D Pump blend, with 6g breaking down into 6g of citrulline, 1.2g of glycerol, and 165mg of amla.
With 3D Pump being the only feature of Giant Pump, the supplement is incredibly versatile, giving you the ability to stack it with almost any other pre-workout with little chance of concerning crossover, especially since there aren't any stimulants in the product.
Giant has begun taking pre-orders through its official online store today for the 3D Pump-powered Giant Pump, where the supplement carries a regular price of $26.99, although if you get in early, that's not what you'll pay. During the pre-order window, the pump-enhancing product is $19.99, with shipping taking place in a couple of weeks, in your choice of two flavors with Bombshell and a more stackable Unflavored option.