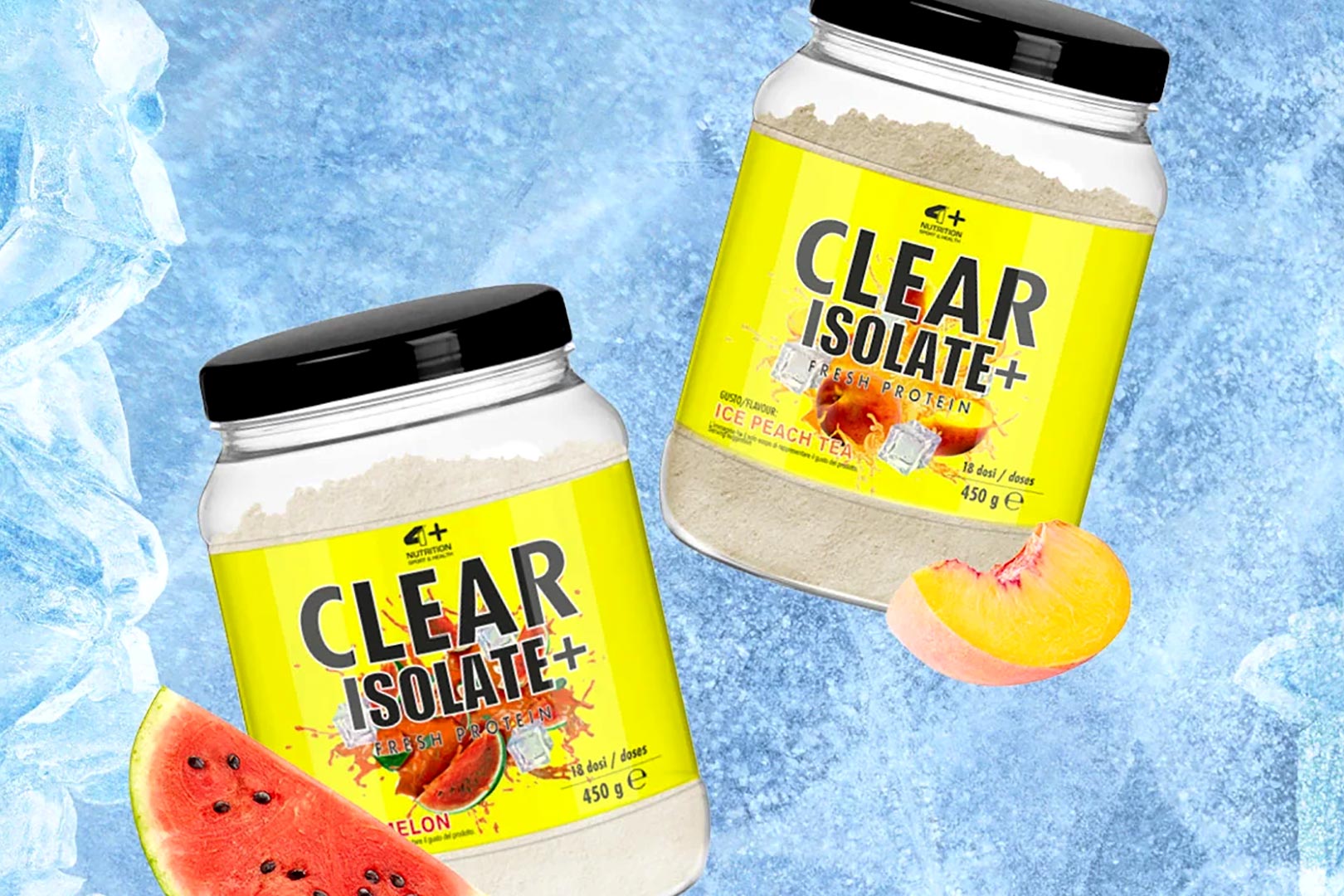 The long-running trend of clear, refreshing, and fruit-flavored protein powder has made its way to Italy by way of the bright yellow brand 4+ Nutrition, which already has plenty of protein supplements in its catalog. Beginning this month, sitting alongside all of the brand's other products in the saturated category with the likes of Whey+, ISO+, Plant, Protein, Hydro Beef, and Egg+ is the refreshing and fruit-themed Clear Isolate+.
4+ Nutrition relies on premium, clean, and lean whey protein isolate for its all-new Clear Isolate+, and it provides an incredibly impressive nutrition profile, similar to other protein powders of this type. The latest from the Italian sports nutrition company provides 22g of protein, again, all from whey isolate, zero sugar and carbohydrates, no fat, leaving a calorie count that is about as lean as you can get for 22g of protein at 88.
Clear Isolate+ from 4+ Nutrition does the trend of clear and refreshing protein powder justice, putting together two fruity flavors to choose from right out of the gate in a classic Watermelon and a slightly more uncommon Ice Peach Tea. The only downside is if you like Clear Isolate+, you can't grab a large size to save a bit of money, as it comes in just the one small size in a 450g tub, which works out to a low 18 servings.