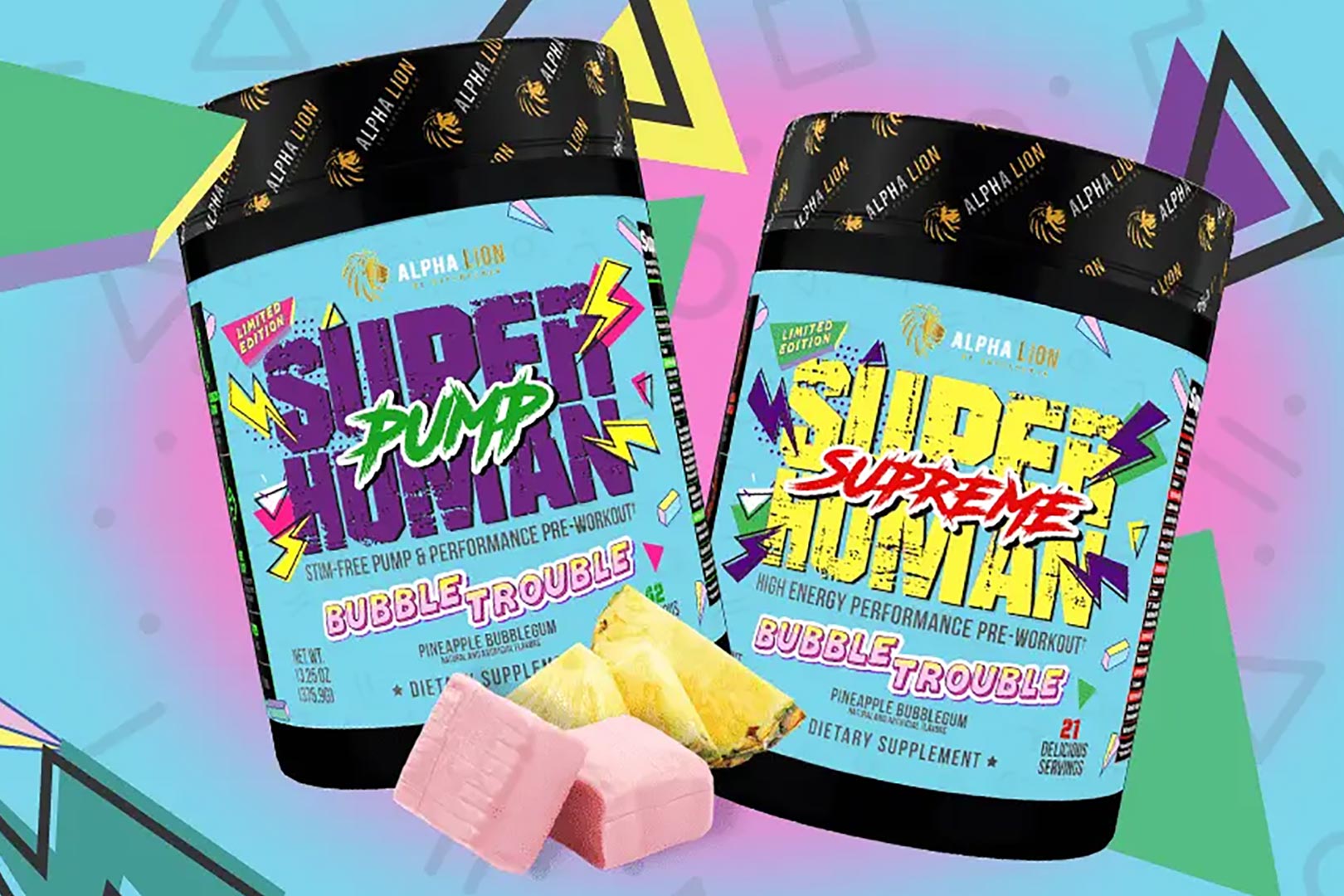 When Alpha Lion originally started its Pre-Workout Of The Month Series, of one or two limited flavors of its various pre-workout products every month, we mentioned it was a huge undertaking as it's not easy to keep up something like that at one or two fresh new tastes every month. With that said, the successful sports nutrition brand has not let fans down and continued its Pre-Workout Of The Month Series month after month without fail.
Here in June of 2023, Alpha Lion keeps its Pre-Workout Of The Month Series alive and well, announcing its follow-up to May's Breaking Bad-inspired Breaking Razz for SuperHuman Pre and SuperHuman Pump. The all-new taste experience going live on its website tomorrow is the pineapple bubblegum recipe, Bubble Trouble, and it's for the pre-workouts, Superhuman Supreme, and the stackable pump alternative, Superhuman Pump.
As mentioned, Alpha Lion's Pre-Workout Of The Month supplements are always limited edition launches, meaning once they're gone, that is it; they're not expected to come back, ever again. Based on that, if you like the sound of Bubble Trouble for Superhuman Supreme or Superhuman Pump, make sure you get on the brand's website as soon as the products go live, as the Pre-Workout Of The Month flavors have been known to sell out quickly.