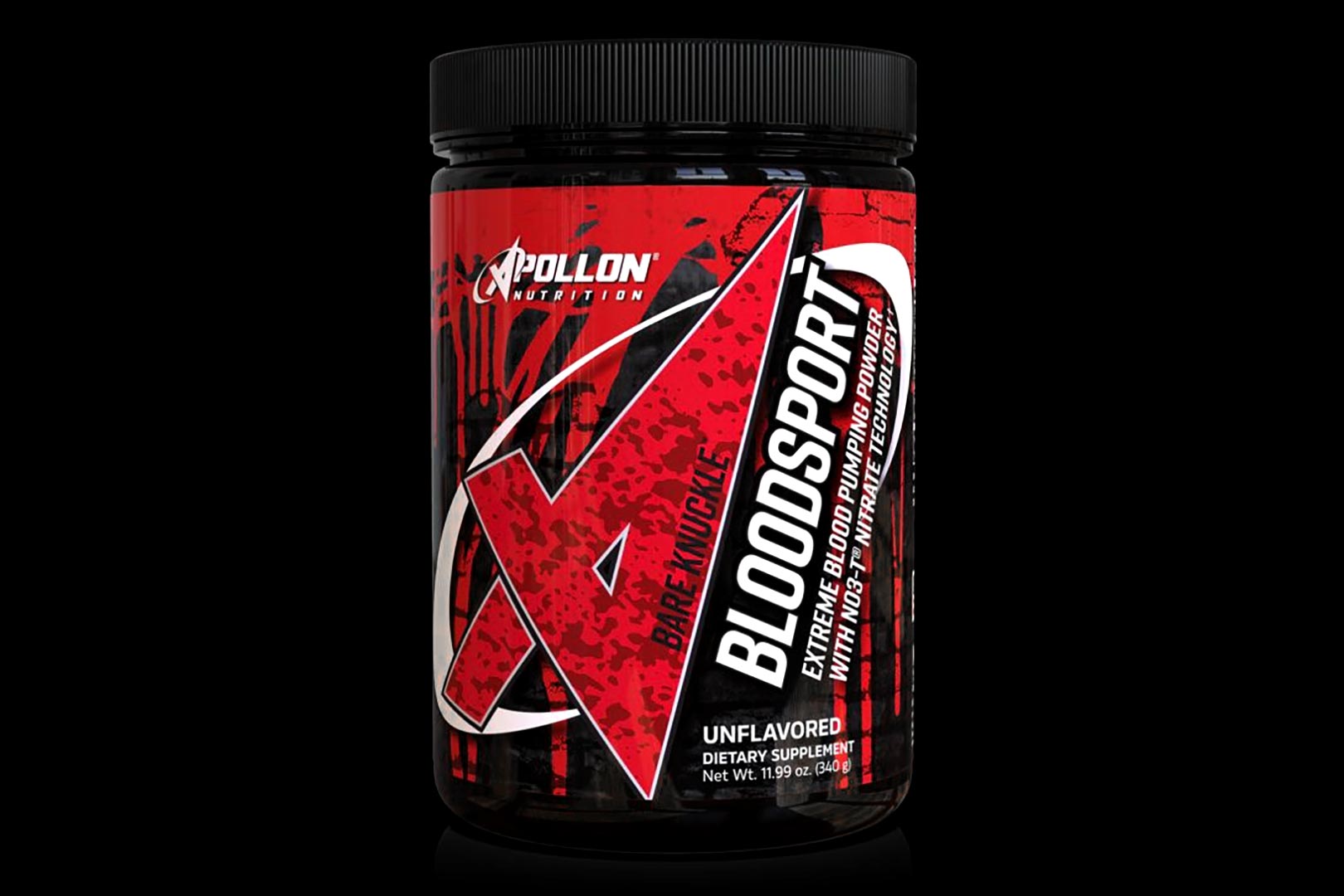 Apollon Nutrition has officially unveiled the formula behind its revamped stimulant-free, pump-focused pre-workout Bloodsport, which hit the market early last year, making it about a year and a half old. The original is an incredibly effective supplement, and better yet, it's very versatile, featuring ingredients specifically to enhance pumps that you can put on top of a stimulant-based product, and it's unflavored for easier stacking.
The first version of Bloodsport, Apollon Nutrition squeezed together 8g of pure citrulline, 2g of taurine, 3g of NO3-T arginine nitrate, 508mg of VasoDrive, half a gram of pink Himalayan salt, 400mg of grape seed, and 50mg of AstraGin. All of that has been carried over for the evolution of the pump-enhancing pre-workout, still referred to as Bloodsport, not Bloodsport V2 or anything like that, but there are two major changes.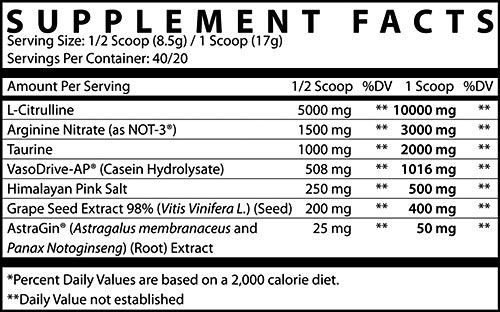 While Apollon Nutrition has kept the dosages identical for the NO3-T arginine nitrate, taurine, grape seed, Himalayan pink salt, and absorption-increasing AstraGin, that is not the case for the citrulline and VasoDrive. The hardcore supplement company has put 25% more citrulline into its Bloodsport sequel at a huge total of 10g a serving, and the premium and proven VasoDrive has been doubled from 508mg up to a strong 1.016g.
Bloodsport was already an impressively effective pump pre-workout; however, as we've seen from Apollon Nutrition many times before, there is always room to improve, even if there are no other ingredients to add. As mentioned, the brand has noticeably upped the amounts of citrulline and VasoDrive, simply making it a better experience, and fans will be able to get their hands on it this coming Friday for the same price as the original Bloodsport at $54.95 before the discount, with 20 unflavored servings.