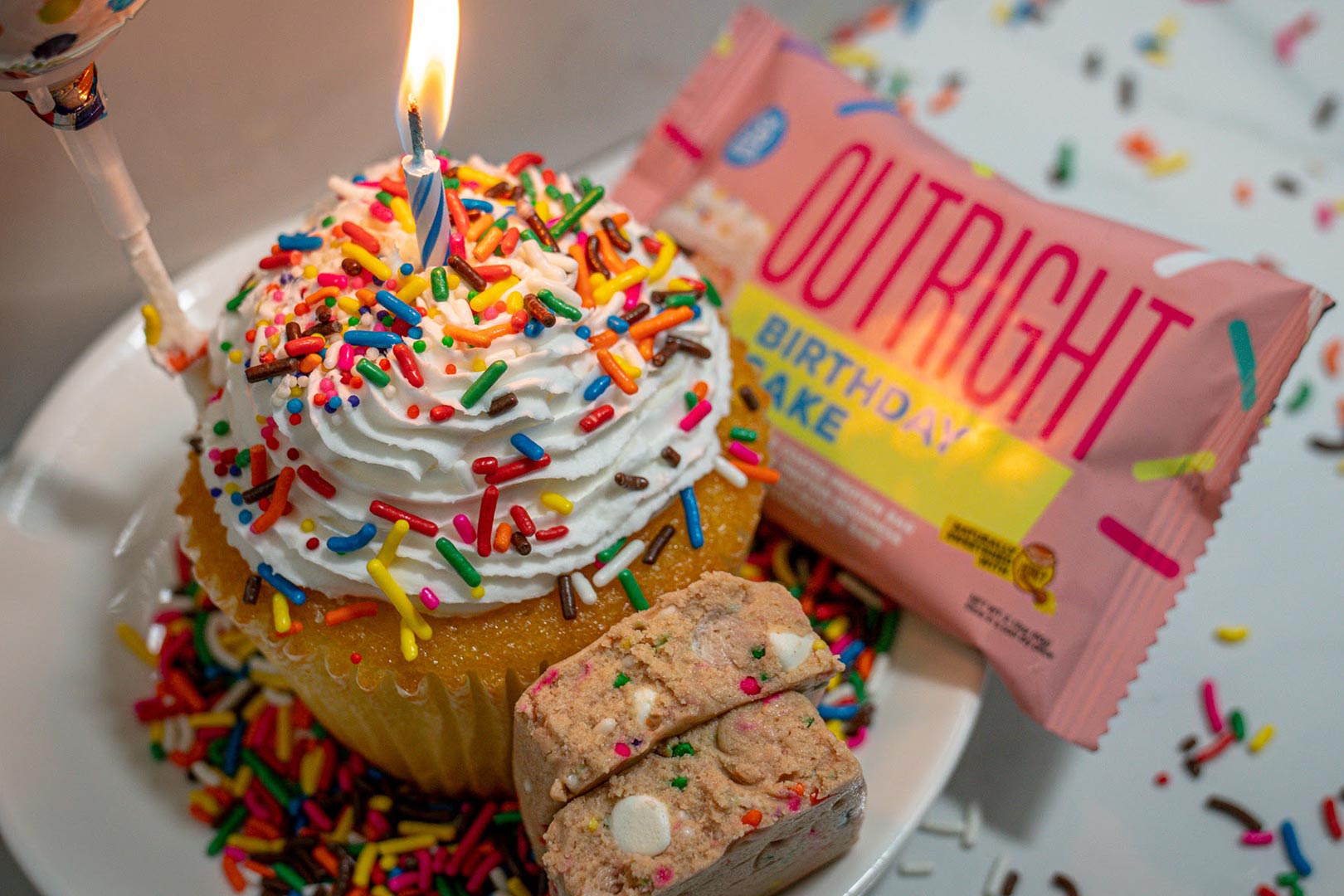 The Outright Bar is the original nut butter protein snack, from the one and only Marc Lobliner of Tiger Fitness and his house brand MTS Nutrition. Outright with one flavor but obviously grew from that into an entire menu of options and into a brand all on its own that spawned many other functional innovations. More recently, Outright has been focusing on its original hit protein snack, introducing spin-offs and intriguing flavor extensions.
The Outright Bar has landed itself another one of those delicious extensions this week, welcoming the classic birthday celebration creation, Birthday Cake. It is another one of the brand's peanut butter-based efforts sweetened with honey and filled with rainbow sprinkles for a sweet taste and a consistency that melts in your mouth. The product also has the typical Outright Bar nutrition profile, led by 15g of protein with calories between 250 to 300.
As always, the place to go to get your hands on the latest from Marc Lobliner and his original Outright Bar is Tiger Fitness, where the birthday cake-like Birthday Cake flavor is in stock and available for purchase at $26.99 for a box of a dozen bars with no single bar availability just yet.