The premium approach has been the main reason we've seen several sports nutrition brands roll out an additional pre-workout, where they put together something that's more advanced and higher priced compared to their previously premier competitor. The reputable Black Magic has gone and dropped another stimulant-backed pre-workout; although it doesn't entirely fall into that premium realm, it's more of an alternative experience.
Villain is Black Magic's newest pre-workout, and it costs exactly the same as its original stimulant-powered pre-workout BZRK, coming in at $44.99 for a tub of 25 maximum servings. The brand has put a slightly different balance of ingredients into Villain next to BZRK, where you get more support for muscle pumps and performance, but still, a fair amount of components to enhance the always enjoyable energy and focus side of things.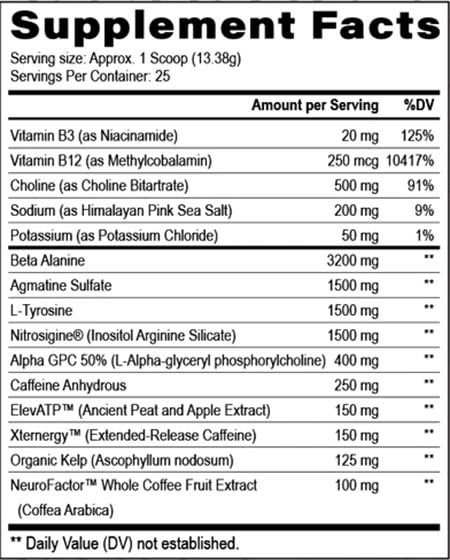 Driving Black Magic's Villain pre-workout is the usual 3.2g of beta-alanine and 150mg of clinically proven elevATP for performance, and 1.5g each of agmatine and premium Nitrosigine to elevate muscle pumps. You then have all of the ingredients for energy and focus, and the immediate difference in Villain compared to BZRK, is they're all transparently dosed. There is 1.5g of tyrosine, 100mg of another premium feature in Neurofactor, 400mg of alpha-GPC, and 300mg of caffeine from anhydrous and Xternergy.
As mentioned, Black Magic appears to have made Villain a more balanced experience, including a larger variety of ingredients for pumps and performance than BZRK, which is mostly reliant on citrulline malate and BetaO, beta-alanine and orotic acid. You can pick up the brand's completely new pre-workout experience alongside BZRK over on its website at $44.99 with three flavors to choose from in Frosty Blue, Mad Melon, and Bombsicle.