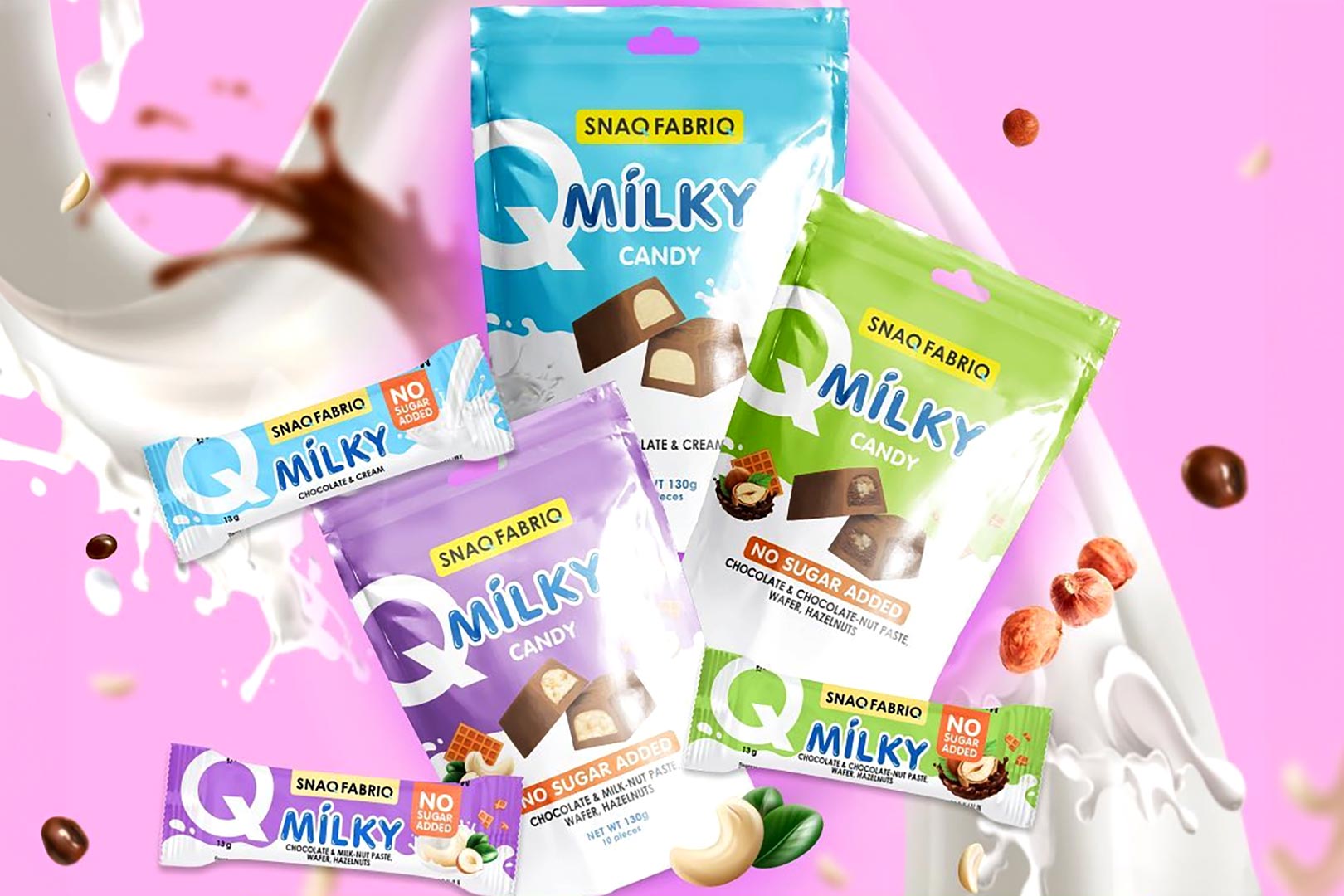 Milky is another mouthwatering and delicious, better-for-you treat from the Russian brand Bombbar and its sub-selection Snaq Fabriq. Compared to the flagship Bombbar family and Chikalab, the Snaq Fabriq line is more focused on a great taste experience with less attention on high protein. Milky is the sub-brand's block candy with a creamy filling and milk chocolate around the outside with no added sugar and minimal calories.
There are now two sizes of Bombbar and Snaq Fabriq's Milky snack, one is the original double-row, break-apart candy bar, and the other is the new bite-sized single bar that's just 13g a piece versus the much larger 55g of the double-row block. The taste and texture of the smaller Milky is still very much the same, and it maintains the highlight of no added sugar and a level of calories more than worth the enjoyment at a total of 60.
The second version of Milky is essentially a compact alternative in the shape of a bar to have on the go or as a guilt-free treat, and it comes in three flavors; Chocolate & Cream featuring a creamy milky center, the self-explanatory Milk Chocolate, Wafer & Hazelnuts, then lastly, Milky Nut. Another interesting feature of the Milky spin-off is instead of coming in single bars or boxes of 12 like the full-size Milky, they are individually packaged and put into pouches of ten at 1080₽ (12.72 USD).