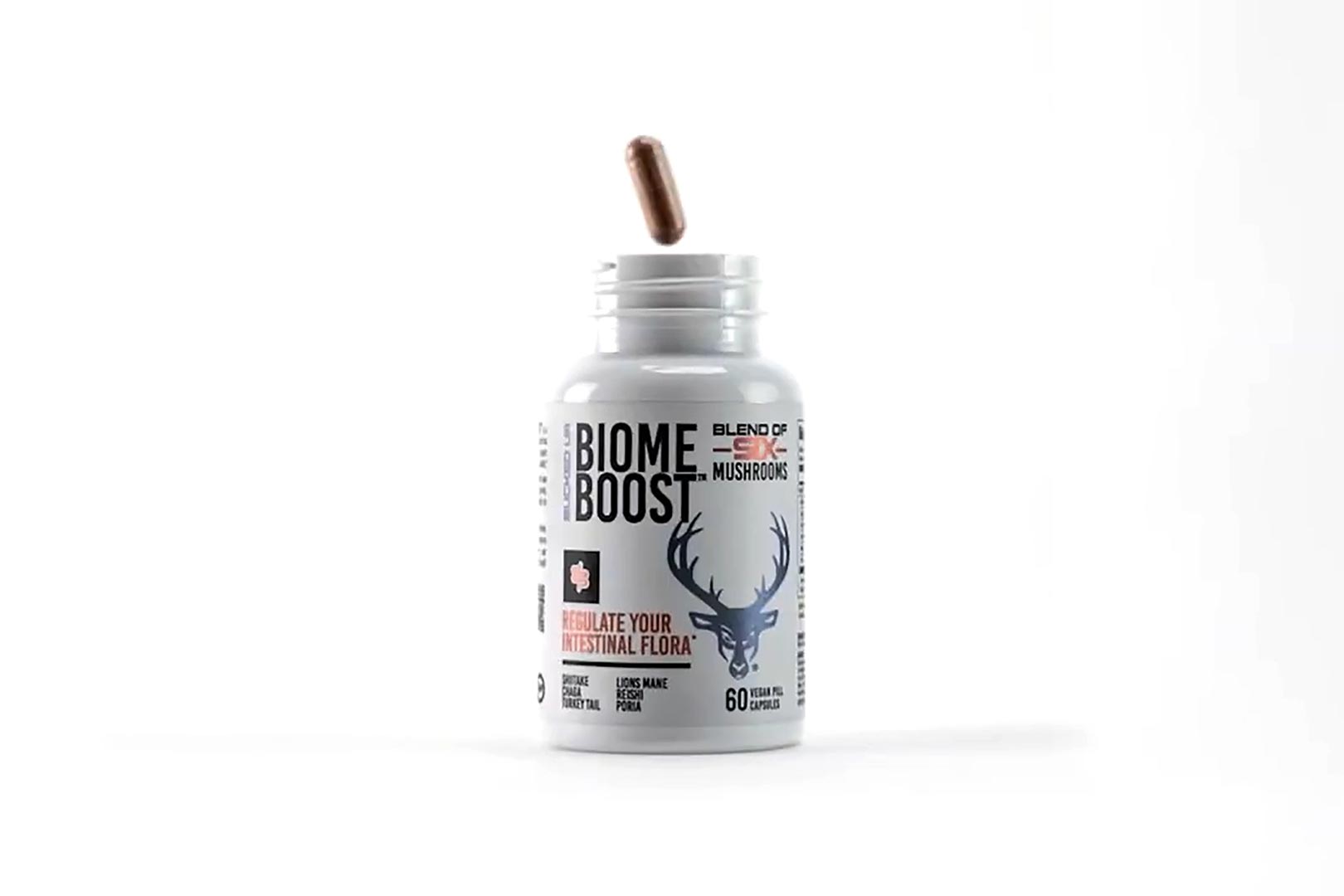 Bucked Up has been much busier than usual this year rolling out flavors and completely new supplements left and right, and tomorrow it is squeezing another one into its lineup with Biome Boost. In an effort to better support a healthy gut biome, to then in turn help with mood, focus, cognition, energy levels, immunity, and even weight management, the brand has filled Biome Boost with six different mushroom extracts.
The key ingredients in Bucked Up's Biome Boost are all the usual suspects when it comes to mushrooms in shiitake, chaga, lion's mane, reishi, turkey tail, and poria, packed into a two-capsule serving at 166.7mg each for a combined total of 1g. Again, there are loads of positives that come from better intestinal flora, making Biome Boost rather straightforward on the formula side but much bolder on its list of benefits.
As mentioned, Bucked Up is making its all-new Biome Boost and its six different mushroom extracts available from tomorrow through its online store. The multi-benefit supplement doesn't have the dosages you get in Gorilla Mind's loaded Gorilla Shroom, nor does it have the price. Biome Boost comes with the usual one-month supply of 30 servings a bottle, and directly through buckedup.com, it'll cost you a fair $19.95.