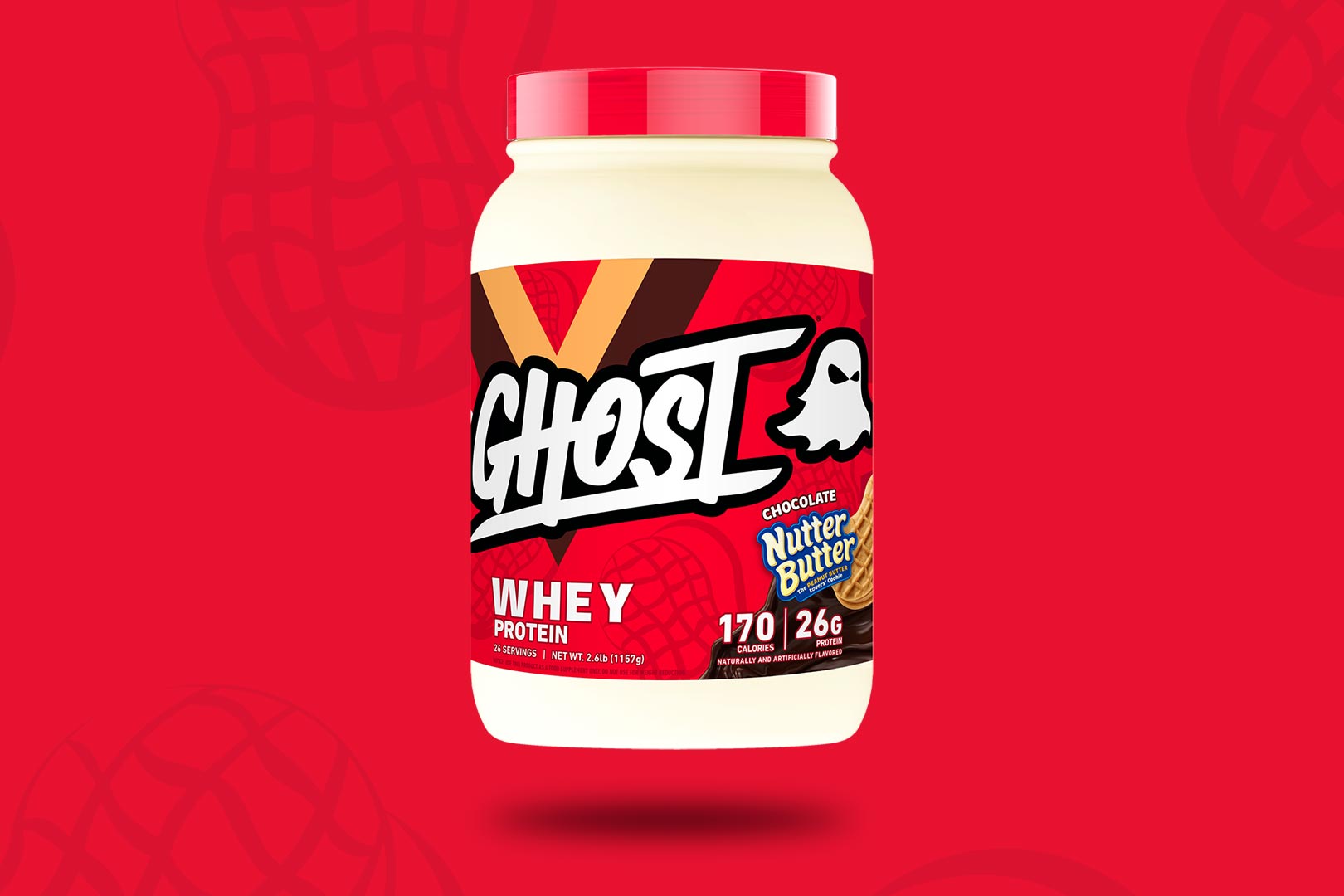 One of the biggest authentic flavor collaborations the original lifestyle supplement company Ghost has come out with over the years was with the classic crunchy, creamy, peanut butter-tasting cookie Nutter Butter. It was specifically put together for the brand's popular, great-tasting, and Protein Wars-winning protein powder Ghost Whey, and in a few days, there is going to be a follow-up by way of a second albeit limited Nutter Butter collaboration.
Ghost has announced it has teamed up with the well-known peanut butter sandwich cookie for another authentic flavor of its fully transparent and lean source of protein, Ghost Whey, which is certainly different from the first partnership product. This time around, Ghost and Nutter Butter are involving chocolate in their special edition experience with an authentic Chocolate Nutter Butter flavor of Ghost Whey, pairing rich chocolate with sweet peanut butter.
Ghost has put real Nutter Butter cookie pieces throughout its chocolatey Chocolate Nutter Butter Ghost Whey but kept its nutrition profile relatively lean with 26g of protein, 9g of carbohydrates, 3g each of sugar and fat, and 170 calories. The carbs and calories are certainly higher than most other flavors of Ghost Whey, but within the realm of a protein powder, and again, you'll be able to try this one for yourself shortly, as it's launching one week from today.