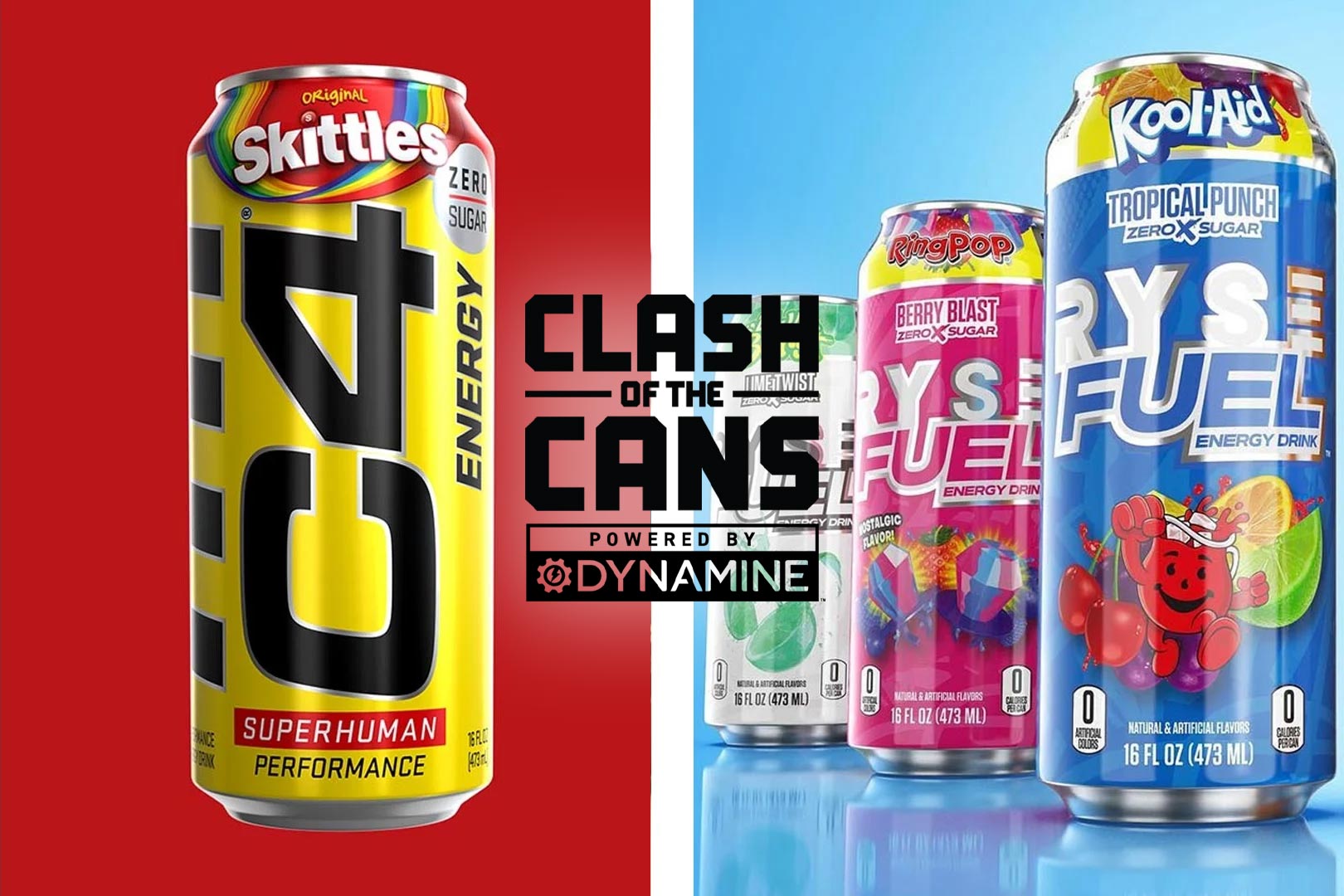 We are currently in the grand final of our annual energy drink showdown, Clash Of The Cans, this year powered by Dynamine, and for those that missed it, the last remaining beverages are our first-ever champion C4 Energy and the newcomer RYSE Fuel. They both managed to come from behind in their semifinal group, with C4 Energy overtaking the internationally known Monster Ultra and RYSE Fuel beating out Bum Energy.
As per usual, we have a live update for you mid-week of the current standings in the Dynamine-powered Clash Of The Cans, and as you'd expect, with two highly competitive beverages, it is a tough battle. On the first day, the two started out relatively neck and neck, then yesterday, C4 Energy pulled away. The energy drink now has a relatively strong lead over RYSE Fuel, sitting on about 71% of the votes versus the remaining 29%.
If we've learned anything, it's not over until it's over, as we saw last week where Monster Ultra and Bum Energy were ahead by a good margin, only for C4 Energy and RYSE Fuel to crawl back and take the wins. As always, you can get your votes in over at clashofthecans.com, and you can vote just once in the final round. The polls close at midnight Eastern Time this coming Sunday, and we'll have another live update for you on Friday.