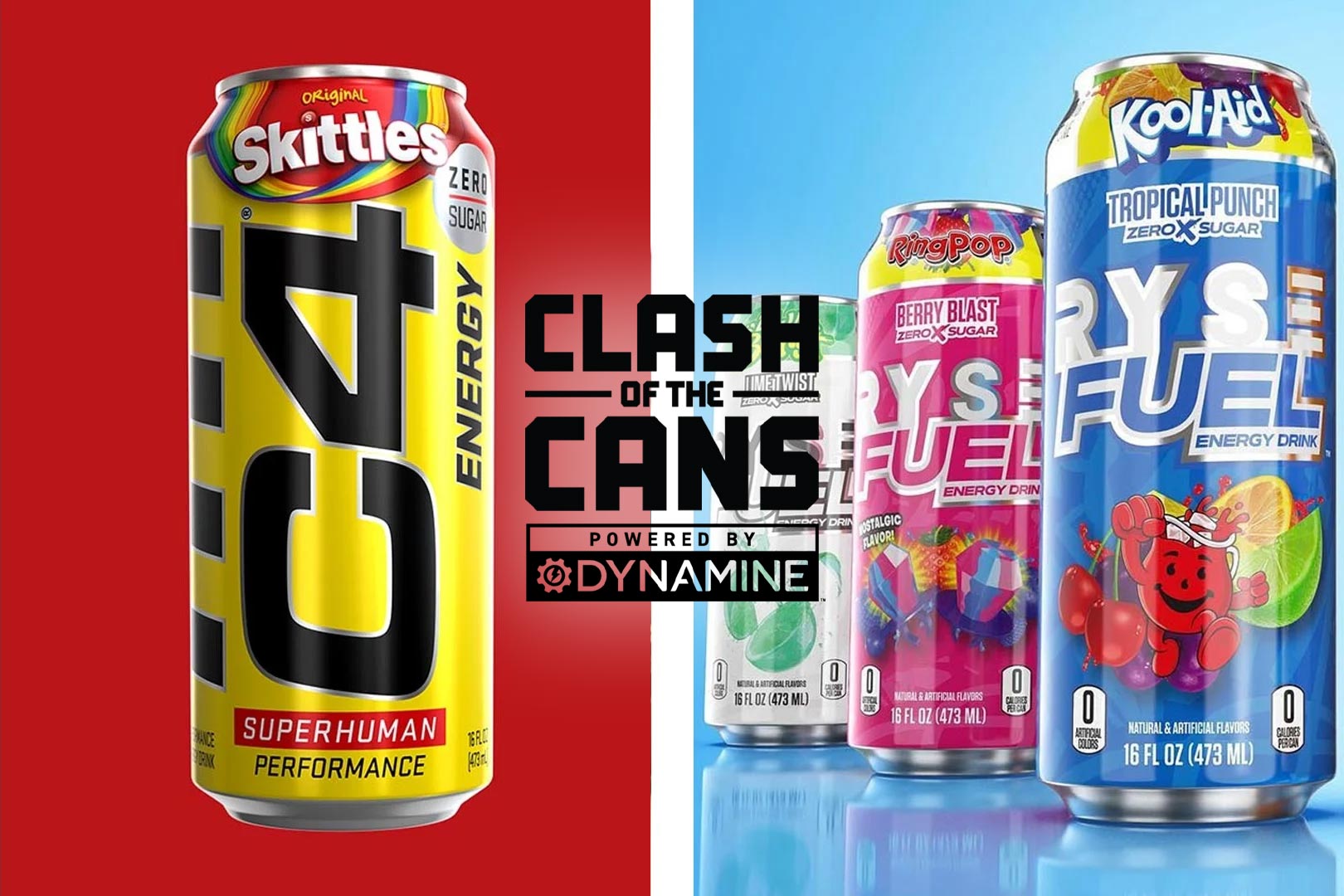 We are only days away from the end of the 2023 and fifth-ever Clash Of The Cans powered by Dynamine, and it has been an incredibly fun ride. The two remaining beverages in the grand final of our energy drink showdown are C4 Energy from the sports nutrition brand Cellucor, and RYSE's still very young competitor RYSE Fuel. On Wednesday, when we last shared an update, C4 Energy had a strong lead, and that has only grown.
We've got another live update for you today for the current standings in the grand final of the Dynamine-powered Clash Of The Cans, and as mentioned, it hasn't changed too much from Wednesday. A couple of days ago, it was C4 Energy holding a strong lead over RYSE Fuel at 71% of the votes versus 29%. With two days left in the always intense and competitive contest, C4 Energy has 73% against RYSE Fuel's trailing 27%.
While that is a substantial gap in regards to how significant a lead could be, we have seen bigger distances closed in a similar amount of time in Clash Of The Cans and our annual protein powder voting competition, Protein Wars. Basically, the voting could still go either way, with C4 Energy becoming our second-ever two-time champion and setting up a potential three-time, or RYSE Fuel becoming the youngest energy drink to win.
Be sure to get your vote in if you haven't already, whether it be for C4 Energy or RYSE Fuel, over at clashofthecans.com, and while it doesn't take too long to complete the process, we appreciate and thank every and anyone that takes the time to participate and take part.