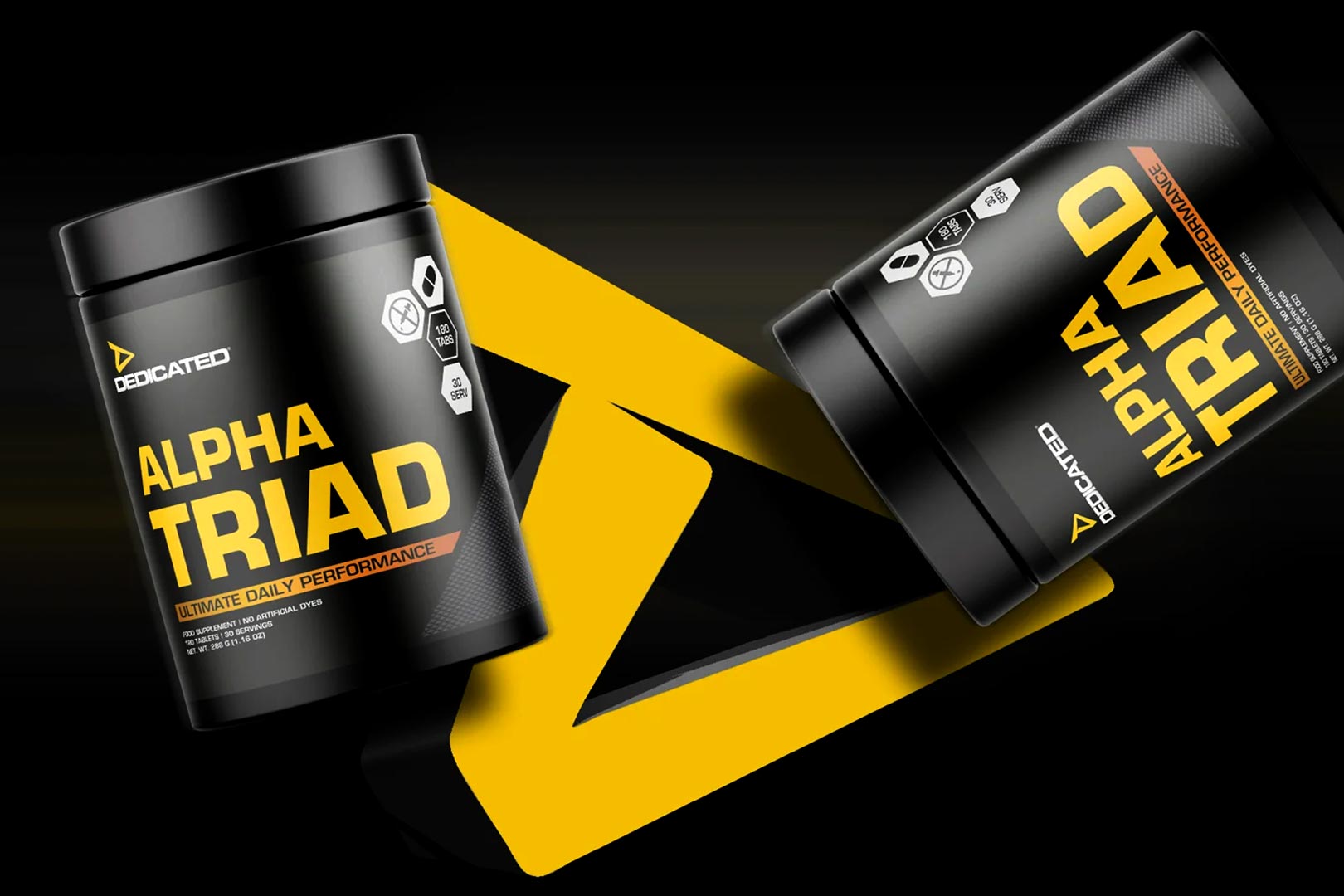 The new supplements continue to roll out from the premium and popular European brand Dedicated Nutrition, the latest being Alpha Triad, following on from the Zylaria-enhanced ZM-z and the anabolic protein powder Fusion Pro. Alpha Triad is described as a daily performance product, and it is precisely that, featuring an advanced multivitamin formula supporting more than your typical health and wellness areas.
We've got the facts panel for Dedicated Nutrition's Alpha Triad in the image below, where you can see it does indeed feature all of the usual vitamins and minerals at robust dosages with the likes of vitamin B12 at 600mcg, a solid 240mg of vitamin C, and 20mg of zinc. On the back of the supplement, you'll see two sides, and it is the one on the right that makes Alpha Triad into very different from your typical multivitamin.
Dedicated Nutrition has combined the vitamins and minerals in Alpha Triad with testosterone-boosting components in Testofen-branded fenugreek, performance and pump-powering grape seed and pomegranate, blueberry and raspberry for antioxidant support. There is also the premium Prodigest blend and bromelain to aid in digestion, effective dosages of glucosamine, chondroitin, and MSM for joint health, and a group of ingredients for immunity, such as echinacea and quercetin.
As mentioned, Alpha Triad is an advanced multivitamin, and as you can see in its formula, that's certainly the case, with Dedicated Nutrition giving you more than your typical blend of vitamins and minerals, adding support for joints, immunity, digestion, performance, and testosterone. The premium aspect does obviously push the price of Alpha Triad beyond your usual multivitamin at €34.99 (38.13 USD) for a bottle of 30 servings.