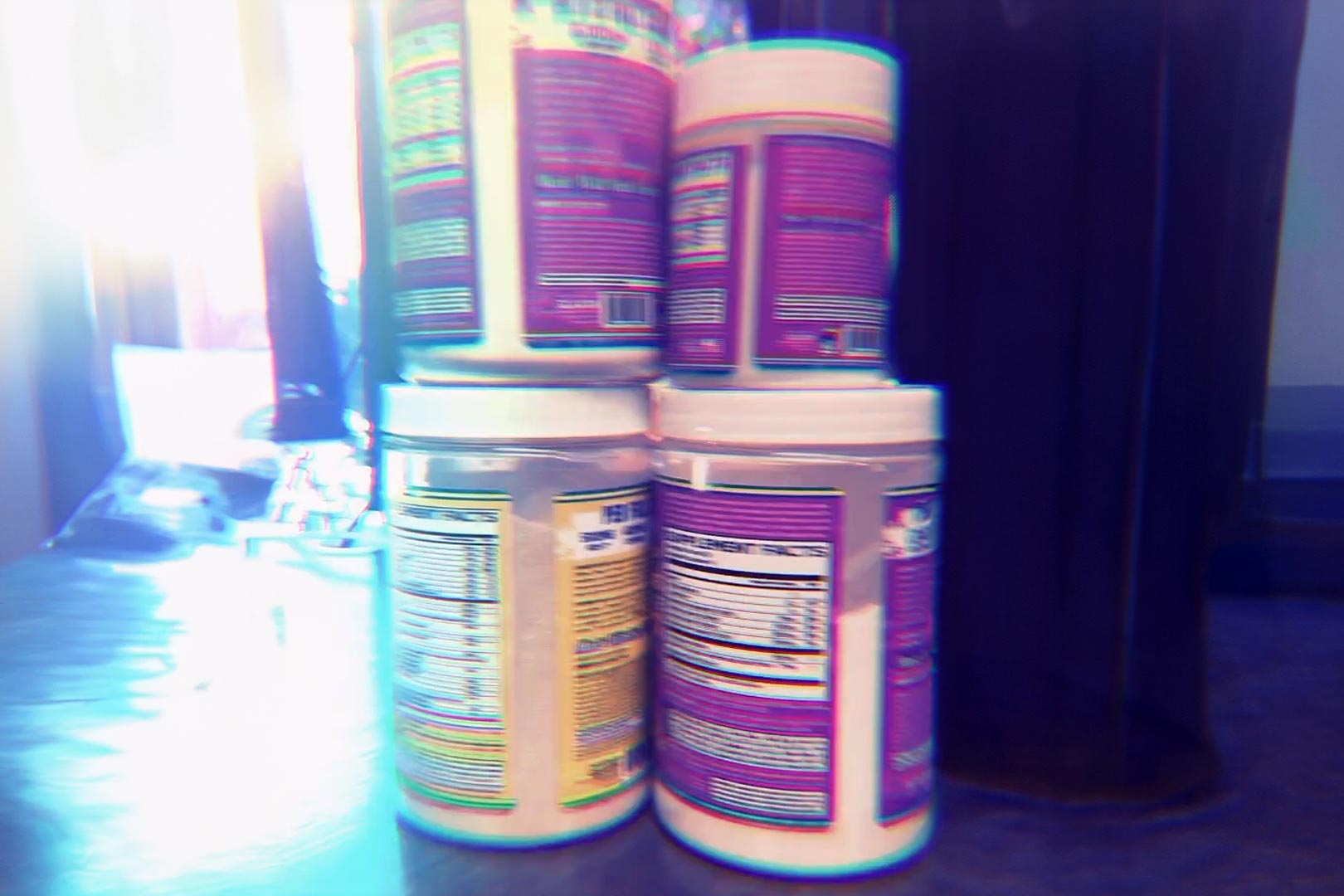 Over the past few weeks, the Brand Of The Year winner from 2021, Glaxon, has been teasing some sort of project or expansion, with almost no indication or clear clues as to what it has up its sleeve. We've seen images relating to the reputable brand's premium hydration competitor Astrolyte, suggesting some involvement there, and a few graphics pointing in the direction of a collaboration or entirely new product theme.
As the story continues to unfold piece by piece, week by week, Glaxon has shared something that gives us a much better indication of what we might be in for, and it looks like it includes all of the above. The picture you can see in this post has four supplements, each of them obviously facing the other direction, suggesting there is something on the front that confirms what they're all about and why they're worth teasing.
We did ask Glaxon if these are reformulations or some potentially entirely new products, neither of which appears to be the case. That leaves us thinking this is some sort of flavor series, further indicated by the fact that there are three similarly purple-branded but separate products, and the fourth is in yellow. Judging by the few details we can see in the blurred teaser, we think the mystery supplements are Astrolyte, per previous images, a Specimen, Thermal, and we're not sure of the other.
A flavor series seems fitting, and it is something Glaxon has done many times before but not teased to this extent. With all of the hype, the four-product flavor series being an authentic collaboration with a famous, familiar food or treat does make sense. Fortunately, we're not going to be left hanging long as the brand has said everything will be completely revealed shortly, so stay tuned to find out where the excitement leads.