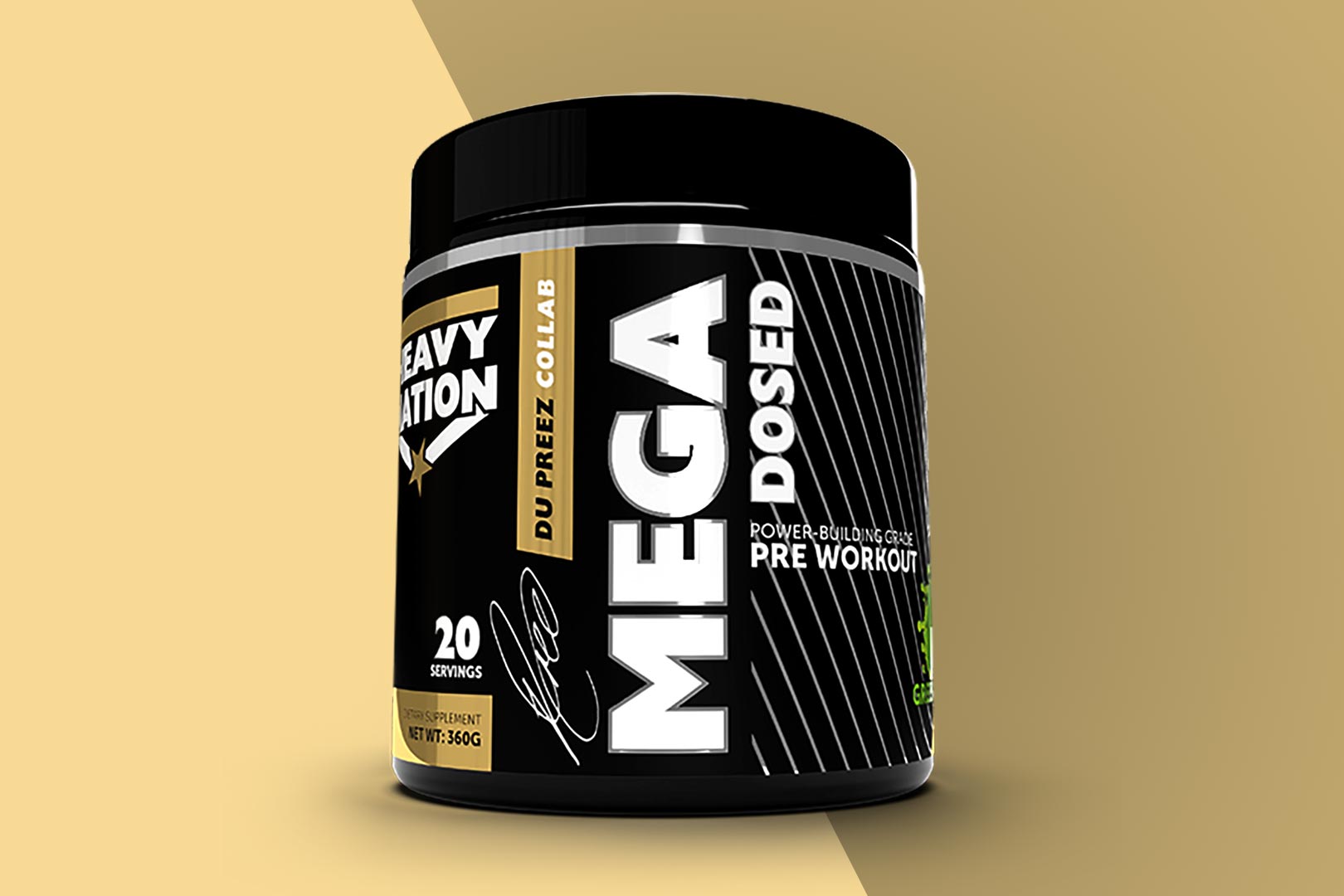 Heavy Nation in South Africa has undergone a bit of a makeover this month, relaunching its small selection of sports nutrition supplements with a fresh new look, changed formulas, and a completely new product. The supplement that's rolled out is Mega Dosed, and not only is it a fully-dosed pre-workout, as the name implies, but it is also a collaboration, as it's been put together with the brand's popular ambassador and powerlifter Nicolaas du Preez.
South Africa is a competitive market when it comes to sports nutrition supplements, so it's not often we see well-dosed products like we have in Heavy Nation's Mega Dosed. To be fair, it isn't as overly dosed as we've seen some competitors in the US, but the ingredients are at respectable amounts. The brand hasn't packed a huge variety into the product, but it's still true to its name, and, at the same time, it's reasonably priced for the region.
Heavy Nation's Mega Dosed brings together nine ingredients, all common in pre-workouts starting with 6g of pure citrulline and 2.5g of betaine for pumps, then you have a gram of taurine, 3.2g of beta-alanine and 2.5g of creatine HCl driving strength and performance. Taking care of the sensory side of things is a very light 300mg of tyrosine and 150mcg of huperzine for focus, then for smooth energy, 80mg of theanine and 300mg of caffeine.
As mentioned, the Mega Dosed pre-workout is indeed reasonably dosed with maybe the exception of tyrosine, as everything else is right around full effective amounts, although that one you typically want in the range of a gram to 2g. Overall, Heavy Nation did a good job and does deliver on a more premium and advanced experience compared to its original pre-workout Jack Hammer, with Mega Dosed costing a little more at R549 (29.36 USD) for a tub of 20 maximum servings in three fruit-themed flavors.