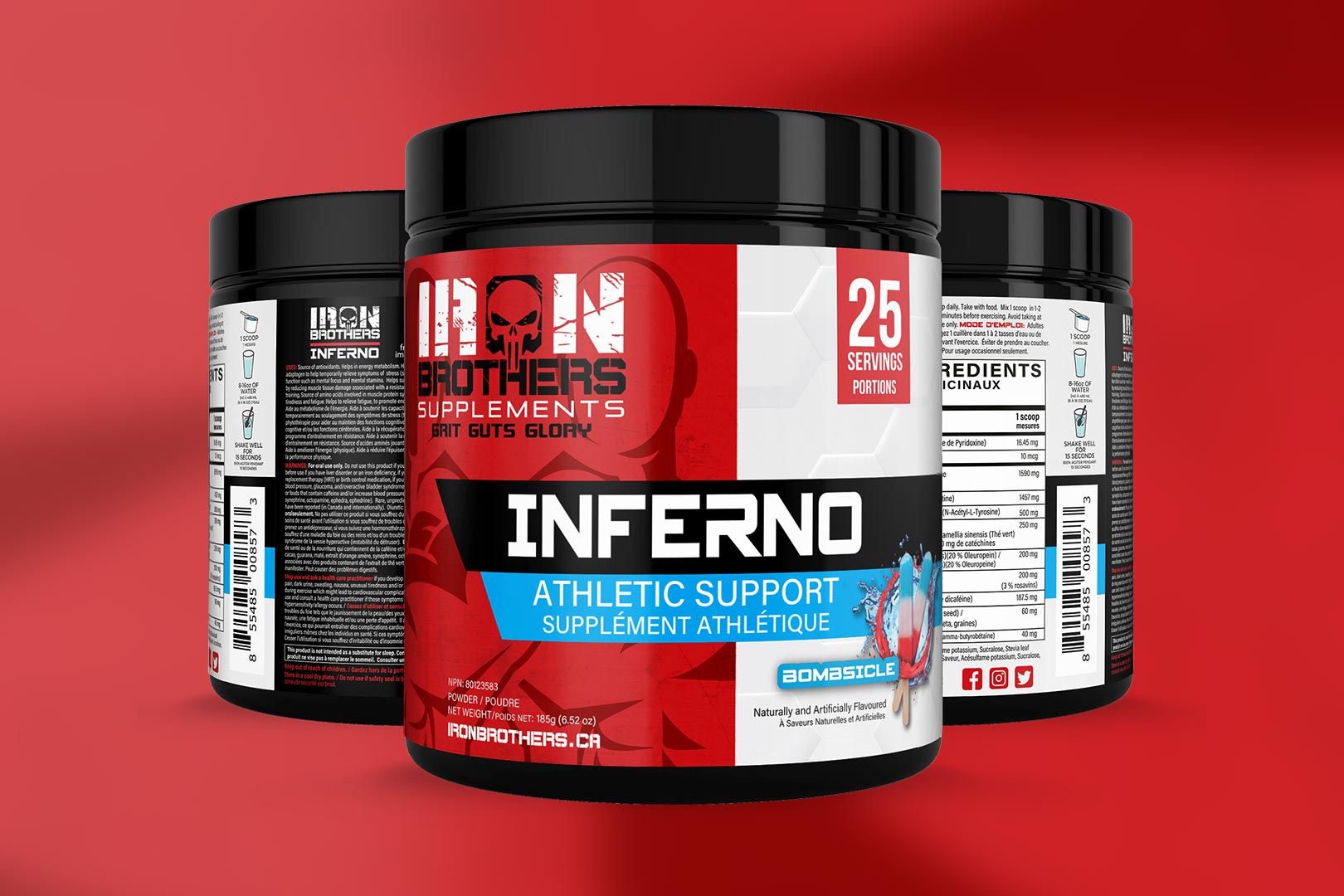 This coming Monday, Iron Brothers Supplements is launching an all-new fat burner; although, unlike its previous competitors in the category like Thermo Shred, Thermo Burn, and even the stimulant-free Thermo Burn, this one doesn't come in capsule format. The reputable team at Iron Brothers has cooked up a product named Inferno, filled with ingredients to support metabolism, thermogenesis, energy, and overall weight loss.
For those not familiar with Iron Brothers Supplements, it does not mess around when it comes to dosages, and that is certainly the case in Inferno, featuring several reliable and effective components at amounts you'll notice. As mentioned, the product is built for more than fat-burning support, with energy and focus being two other benefits of Inferno, thanks to its inclusion of acetyl-l-carnitine, tyrosine, and caffeine.
The complete formula in Iron Brothers Supplements' Inferno can be seen above with two sources of carnitine, almost equally dosed with 1.59g of acetyl-l-carnitine and 1.45g of regular l-carnitine. For focus, you get half a gram of tyrosine, followed by 200mg of rhodiola, a combined 200mg of caffeine for energy, then comprehensively helping out on the weight loss side is 60mg of grains of paradise, 40mg of sweat-producing GBB, 200mg of olive leaf, and 250mg of green tea.
Iron Brothers Supplements has put all those energy, focus, and fat-burning ingredients into a compact 7.4g serving, available in two flavors with Fruit Burst and a Bomb Pop-inspired Bombsicle. Once again, the brand is launching its flavored weight loss product this coming Monday through its online store in tubs of 25 servings, with its many retailers picking it up in the weeks to follow, as well as the online giant Amazon.