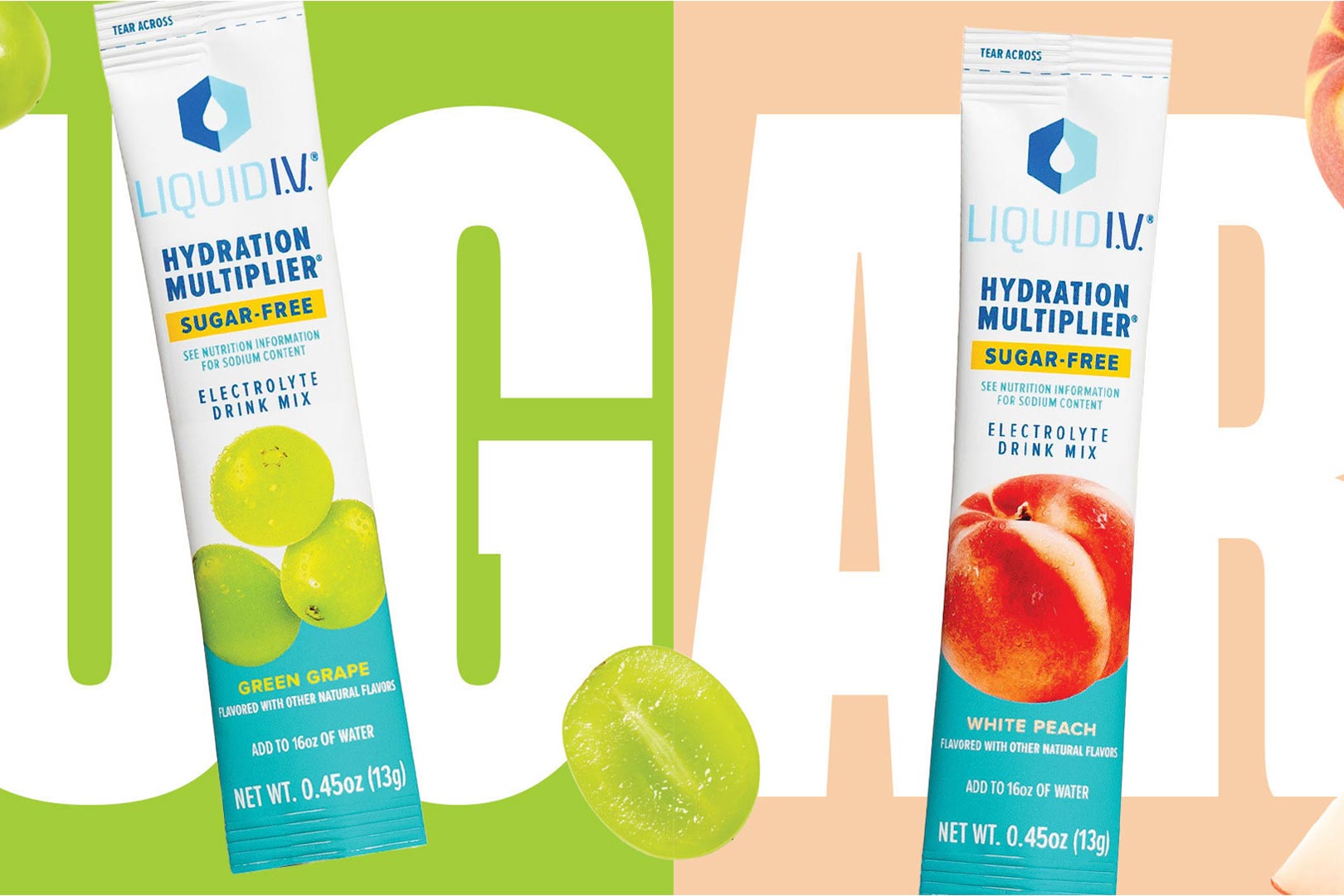 Active nutrition company Liquid IV has announced that it is coming out with a sugar-free version of its original supplement, the hugely popular stick-pack Hydration Multiplier. The product promotes all of the same benefits as the original but with absolutely no sugar. It is still loaded with electrolytes to support and improve hydration and performance, and it comes packaged in convenient single-serving stick packs.
Liquid IV's Sugar-Free Hydration Multiplier makes the clear statement of having "3x the electrolytes of the leading sports drink", the same as the sugary original, which has 11g of carbohydrates with 10g of that sugar, all in one serving. Basically, it'll provide the same electrolyte-driven benefits fans have come to rely on in Hydration Multiplier, without the sugar, leading to a much cleaner and more nutritionally-friendly supplement.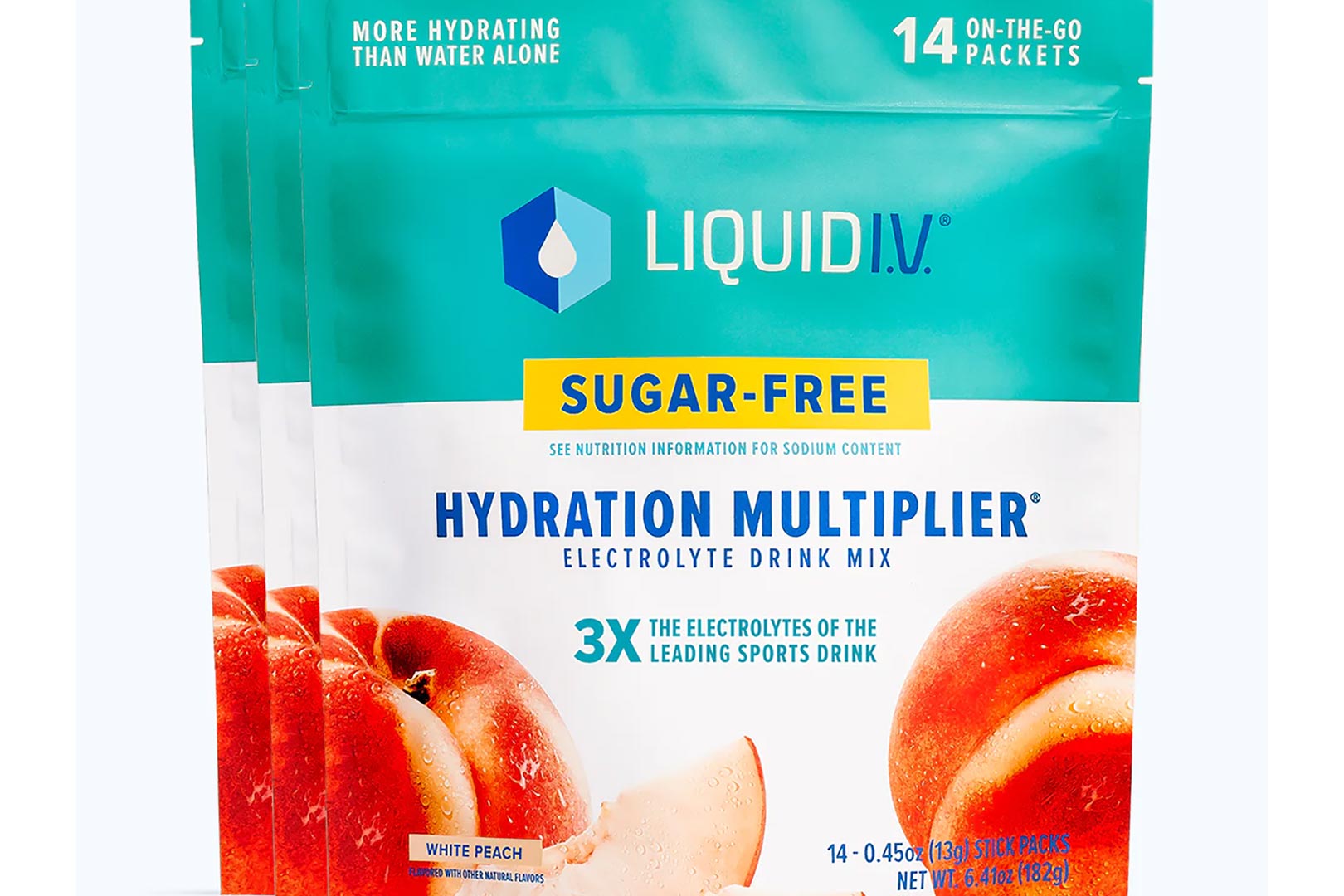 The sweetener Liquid IV relies on to provide a great taste in its Sugar-Free Hydration Multiplier is the naturally occurring sugar substitute allulose, found in many other sports nutrition style products, as well as functional foods. The brand will be starting its sugarless journey with three flavors, only one of them coming from the regular Hydration Multiplier in Lemon Lime, while the other two are Green Grape and White Peach.
Liquid IV is officially launching its Sugar-Free Hydration Multiplier tomorrow, although that will be exclusive availability to those signed up for its LIV Membership, which has benefits such as 20% off everything in its online store. Everyone else is going to have to wait a whole week, so in exactly one week from today, non-members will be able to head to liquid-iv.com and purchase and experience Hydration Multiplier without sugar.