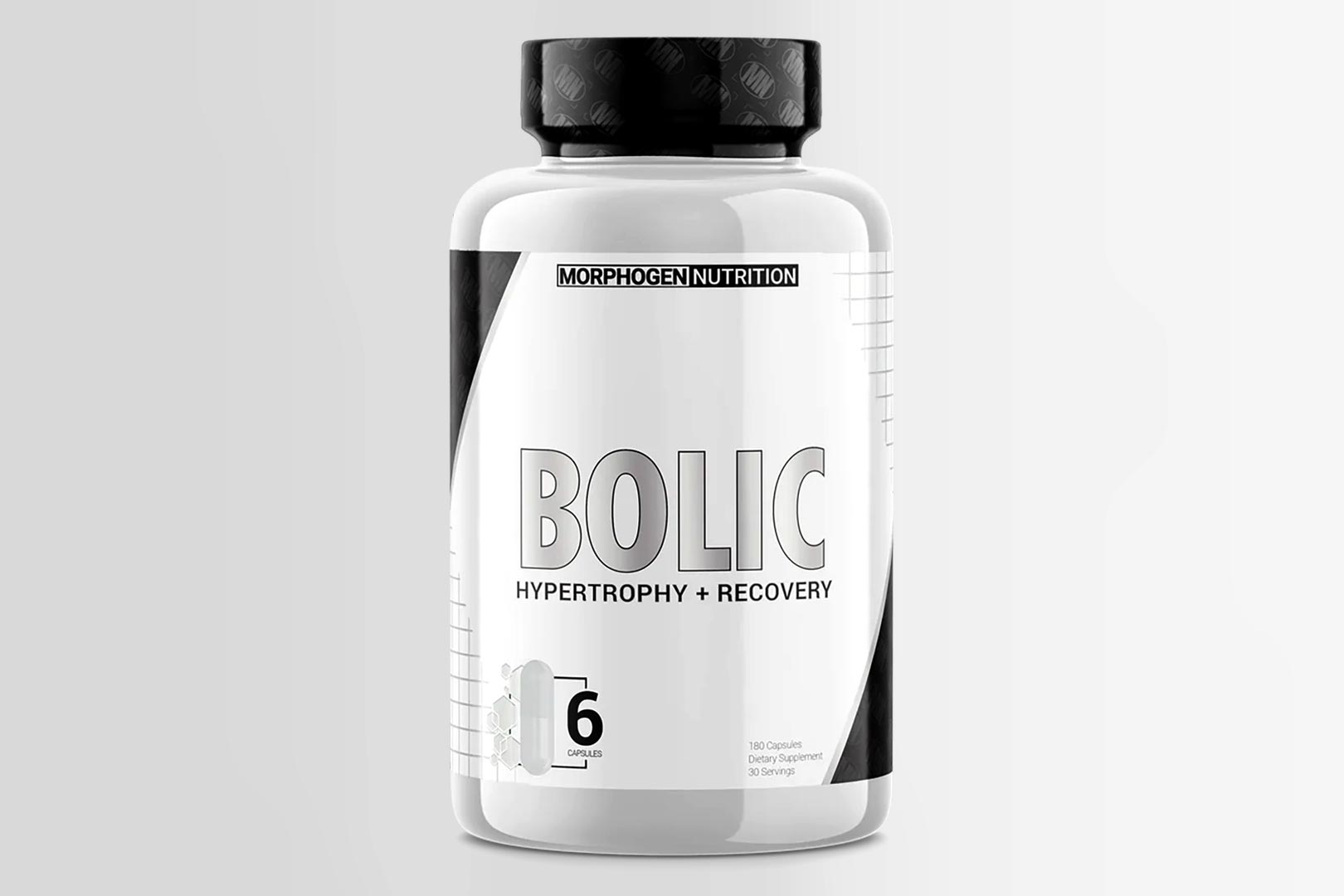 Morphogen Nutrition is one of the most specialized brands in the sports nutrition industry, known for its incredibly in-depth approach to each and every one of the categories it decides to jump into. It does tend to revisit some of the supplements it already has on the market to tweak and improve where it can, and that is what it's just done to one of its longer-running products, in the muscle builder Morphobolic now just simply Bolic.
The previous iteration of Morphobolic relied on three key ingredients to support muscle building, with 450mg of ursolic acid from rosemary extract, 100mg of Laxosterone, and 2g of ajuga turkestanica, promising the higher standardization of turkesterone of 40%. That version was actually a replacement as even earlier than that one, the Morphogen Nutrition product utiilized arachidonic acid instead of turkesterone.
In the shorter-named Bolic, Morphogen Nutrition has taken turkesterone or ajuga turkestanica back out again, as well as the Laxosterone branded laxogenin. We've got the facts panel for the reformulated muscle builder in the image above, now featuring 2g of Korean mistletoe extract in place of turkesterone and 350mg of the ecdysteroid source rhaponticum carthamoides. Ursolic acid remains in the mix with 900mg of rosemary extract standardized to 50%.
The goal of Morphogen Nutrition's Bolic is still very much the same as its predecessor, the turkesterone-powered Morphobolic, it just relies on a slightly different set of ingredients, and with the reputation the brand has, you know it'll deliver results just as strongly. As is the case with all of its other advanced sports nutrition supplements, the price of a full-size, 30-serving bottle of Bolic is $56, with the usual 10% discount for a subscription.