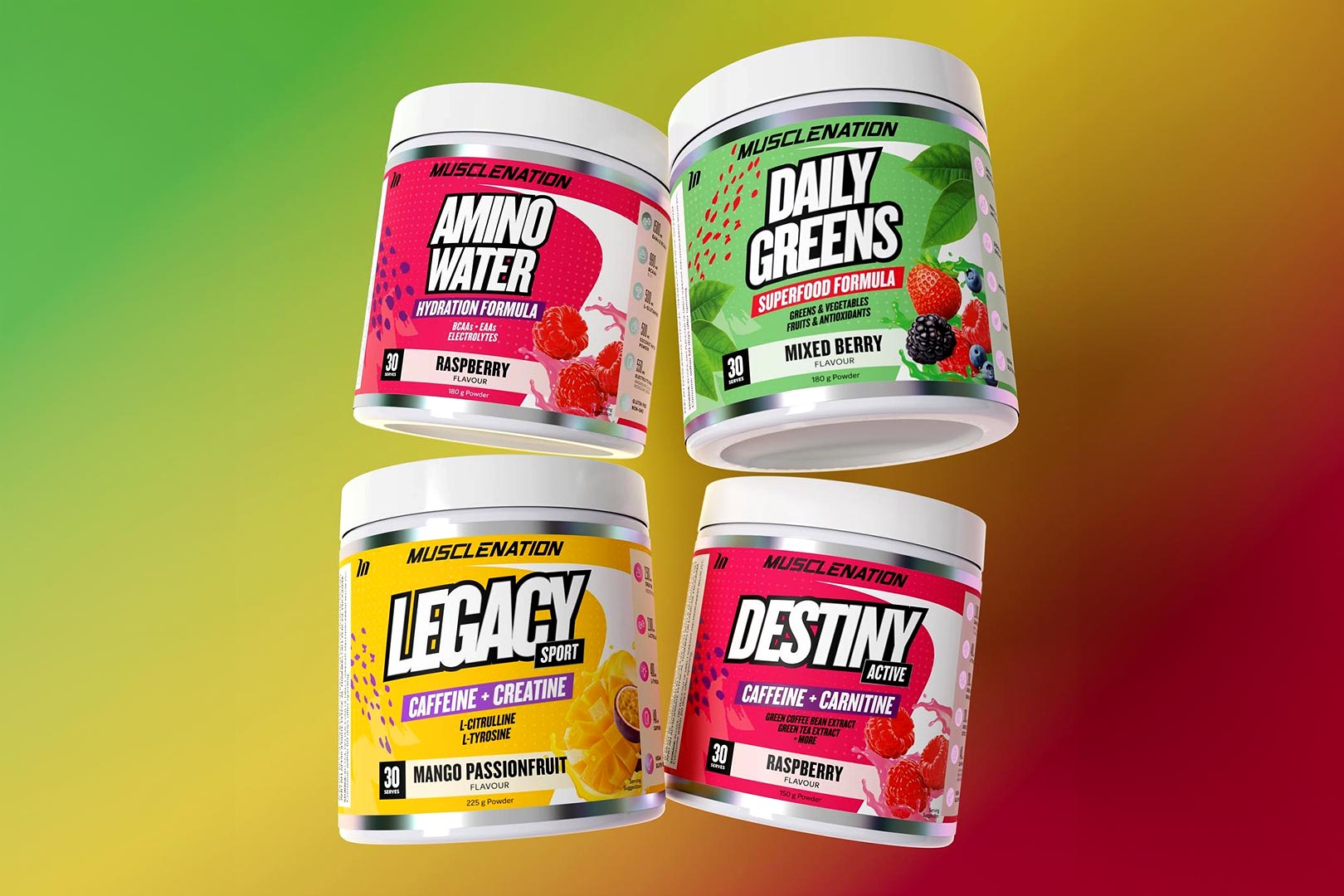 Muscle Nation in Australia has released a whole set of new supplements to join its already extensive, although mostly functional, selection of products exclusive to the major supermarket chain, Coles. There are four items the original apparel brand is rolling out in the stockist, with the idea seemingly being that they're rather simple or more straightforward offerings in popular categories, even some Muscle Nation is already in.
The latest from Muscle Nation for Coles is Daily Greens, a superfood supplement, Amino Water, separate from its already available EAA cocktail Aminos, the hybrid fat-burning pre-workout Destiny Active, a spin-off of the original Destiny, and finally, another spin-off but of the pre-workout Legacy in Legacy Sport. We have yet to get a close look at the facts panels of the products, but again, the idea seems to be a cost-conscious approach, which we imagine is reflected in their various formulas.
The prices of the new Coles exclusives definitely reflect that cost-conscious approach, hence why we're saying that appears to be the angle. Daily Greens is the cheapest of the four at $30 (19.84 USD), while Amino Water, Destiny Active, and Legacy Sport sit at $45 (29.76 USD). When you compare Destiny Active and Legacy Sport to the original Destiny and Legacy, the cost-effectiveness is even clearer as direct those are $59.99 (39.65 USD) and $64.99 (42.96 USD), respectively.
You can find Daily Greens, Amino Water, Destiny Active, and Legacy Sport — all with 30 servings a tub — at Coles supermarkets all through Muscle Nation's home country of Australia, and once again, they are exclusives, so you won't find them anywhere else.