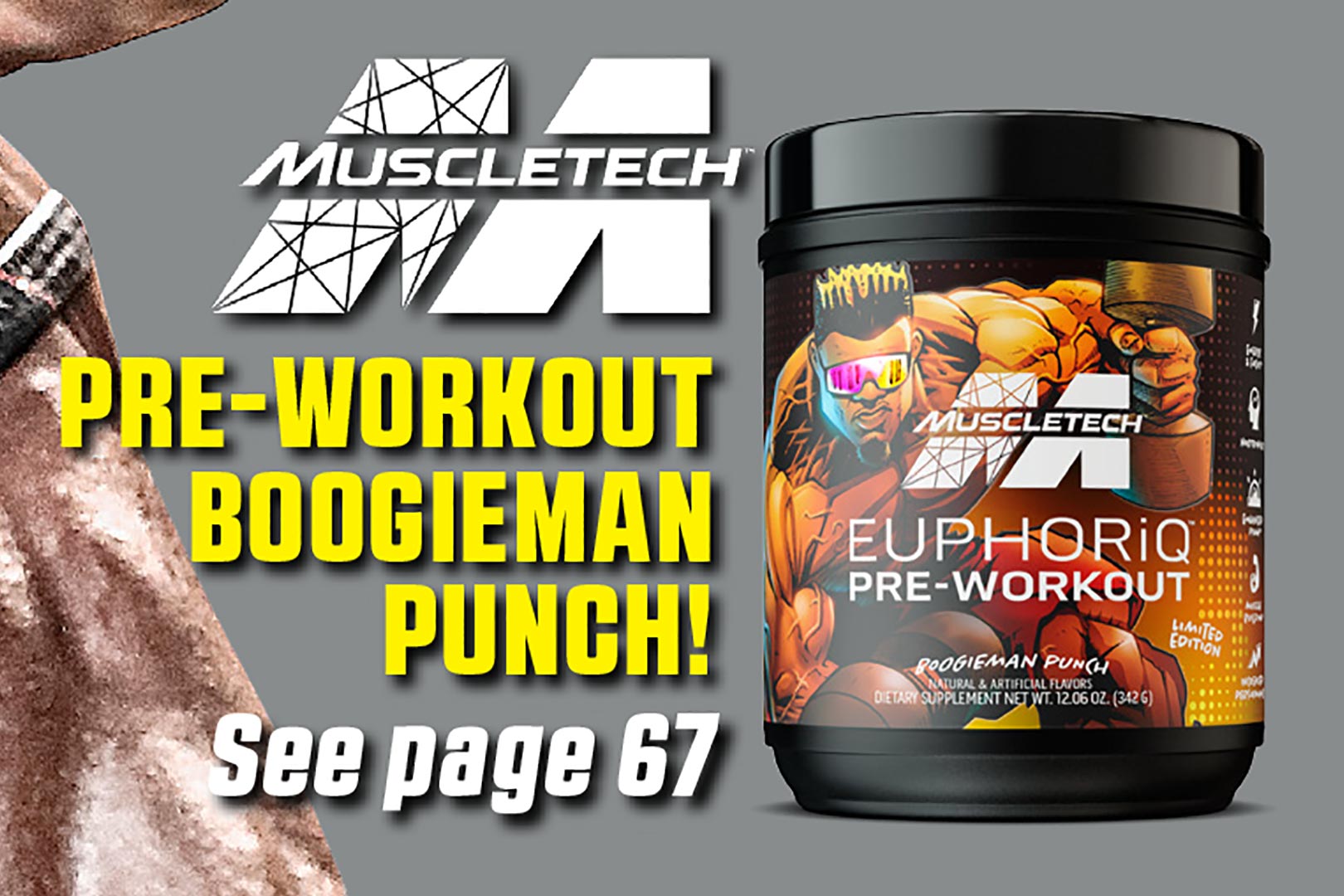 If you pick up this month's issue of the iconic bodybuilding magazine Muscular Development, whether it be in person or online by way of a digital version, you'll be treated to a supplement unveiling right on the front. The bodybuilder gracing the cover page of Muscular Development for the month of June is none other than Blessing Awodibu, MuscleTech's premier ambassador and athlete, and beside him is his own product.
Muscular Development gives us our first look at a special edition flavor of the Enfinity-fueled pre-workout EuphoriQ, put together in partnership with Blessing himself. The flavor is named Boogieman Punch, and if it's anything like the rest of the tastes available for the supplement, it'll be enjoyable. The product also features an alternative label design, as you can see in the image above, covered in a stylized illustration of Blessing.
Blessing Awodibu's Boogieman Punch EuphoriQ will have all of the same ingredients and dosages fans have come to expect from the pre-workout, including 300mg of AlphaSize, 100mg of premium NeuroFactor, 1.6g of NooLVL, and, of course, 300mg of the clean energizer Enfinity paraxanthine. The collaboration between MuscleTech and Blessing will be rolling out in the coming months, and it'll only be around for a limited time.