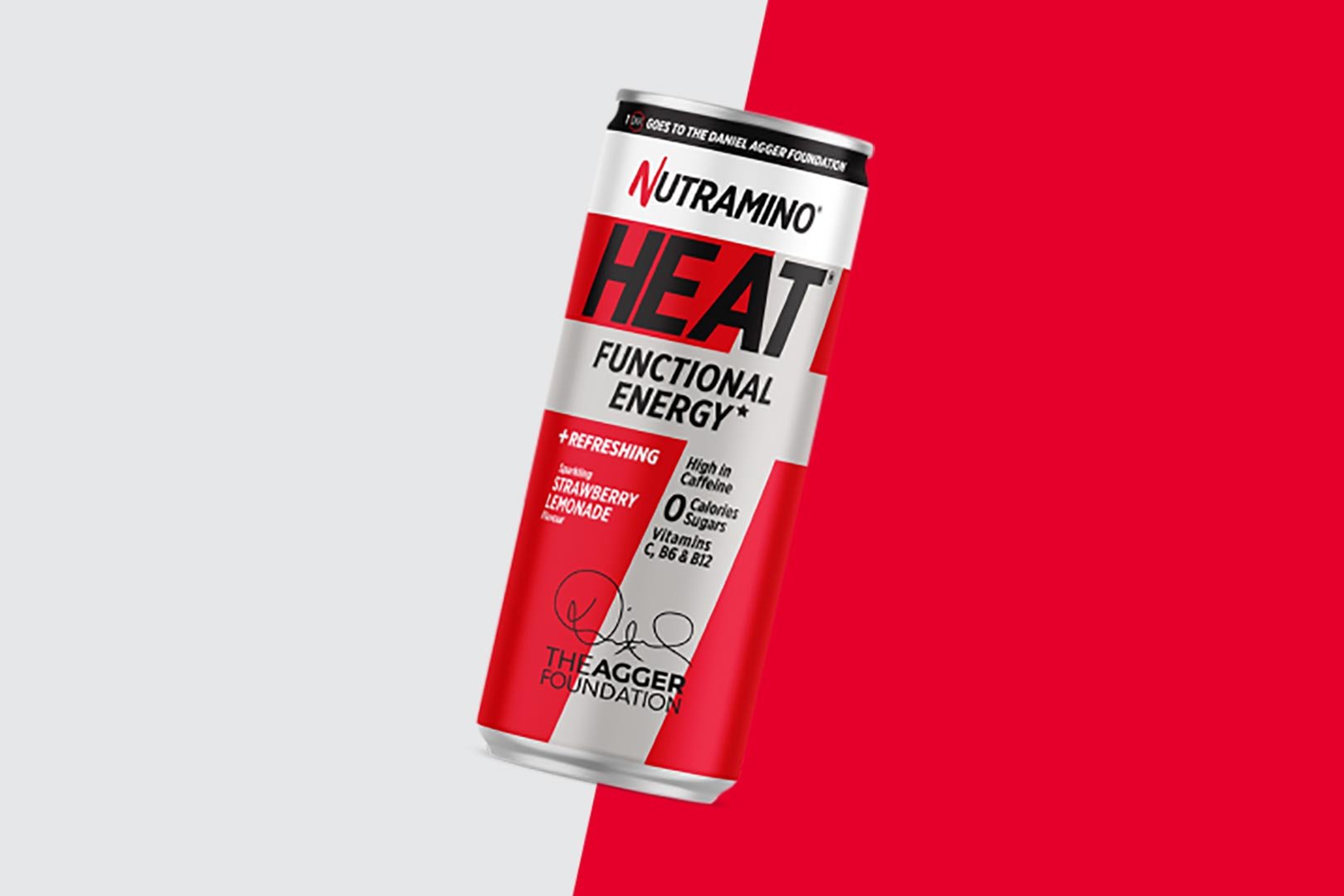 Heat is a functional beverage from the functional specialist Nutramino in Europe, known for all sorts of products such as the RTD Protein Milkshake, Protein Wafer, and the signature Nutramino Protein Bar. Heat is essentially the carbonated energy drink from the brand that brings together some common functional beverage ingredients, including vitamins, minerals, green tea, ginger extract, taurine, and, of course, caffeine.
Nutramino's Heat energy drink previously came in only two flavors with Orange and the two-part taste Melon & Apple, but for a limited time, there is a third taste that's actually a bit of a collaboration. The functional specialist has created a Strawberry Lemonade flavor of Heat, featuring all of the product's usual active ingredients, like vitamins, minerals, and caffeine, and it's nutritionally friendly with no sugar and only seven calories.
As mentioned, the limited-time Strawberry Lemonade Heat is a bit of a collaboration, where Nutramino has come together with The Agger Foundation, a charity that offers support for underprivileged families. The partnership will see the European brand donate 1DKK (0.14 USD) to The Agger Foundation for each can sold of the special edition Strawberry Lemonade, which would be 24DKK (3.47 USD) if you grab a case of 24.