Panda Supplements teased the coming of what we suspected to be a new version of its sleep product Sleepy, earlier this week, posting an image with a tub surrounded by a night's sky, clouds, and a full moon. It turns out we were spot on with suspecting that, as an improved Sleepy is precisely what the brand has dropped today, with a supplement aiming to deliver all of the same benefits as the original, but more comprehensively with a stronger set of ingredients and dosages.
The first iteration of Panda Supplements' nighttime product had a respectable formula to help you get to sleep quicker, get better quality deep sleep, and wake up refreshed. Sleepy 2.0, as the sequel is called, should have no problem topping that experience, with more components to support all of those benefits plus the ability to help you unwind, relax, and reduce stress, all in a Honey Lemon Tea-flavored powder to mix together and drink before bed.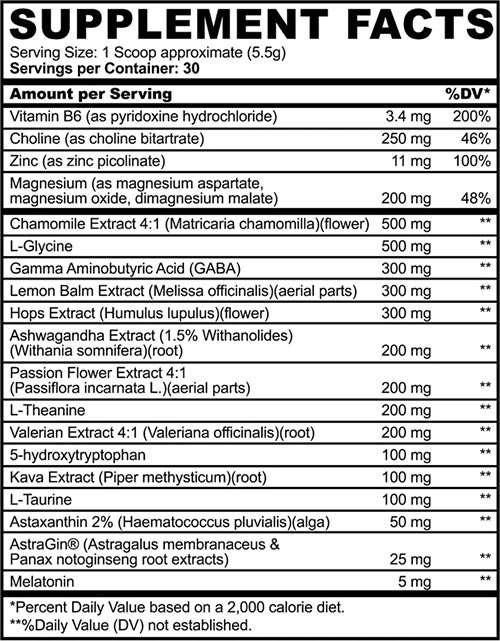 We've got the facts panel for Panda Supplements' Sleepy 2.0 in the image above, and as you can see, the formula is much more extensive than its predecessor, with many of the same ingredients alongside several new additions. The brand has continued its solid dose of the ever-reliable melatonin at 5mg a serving, 100mg of 5-HTP, 200mg each of ashwagandha and theanine, half a gram of chamomile extract, 300mg of GABA, and AstraGin to ramp up absorption and efficacy.
You can purchase Panda Supplements improved nighttime competitor, Sleepy 2.0, straight from its online store, where it costs the same as the original at $44.99, which is in line with many of its other well-put-together products as most sit around the $50 mark. The supplement comes with the usual 30 servings, so a full size is the right amount to get you a good night's sleep every night for a typical month or about five weeks if you only take it on weekdays.