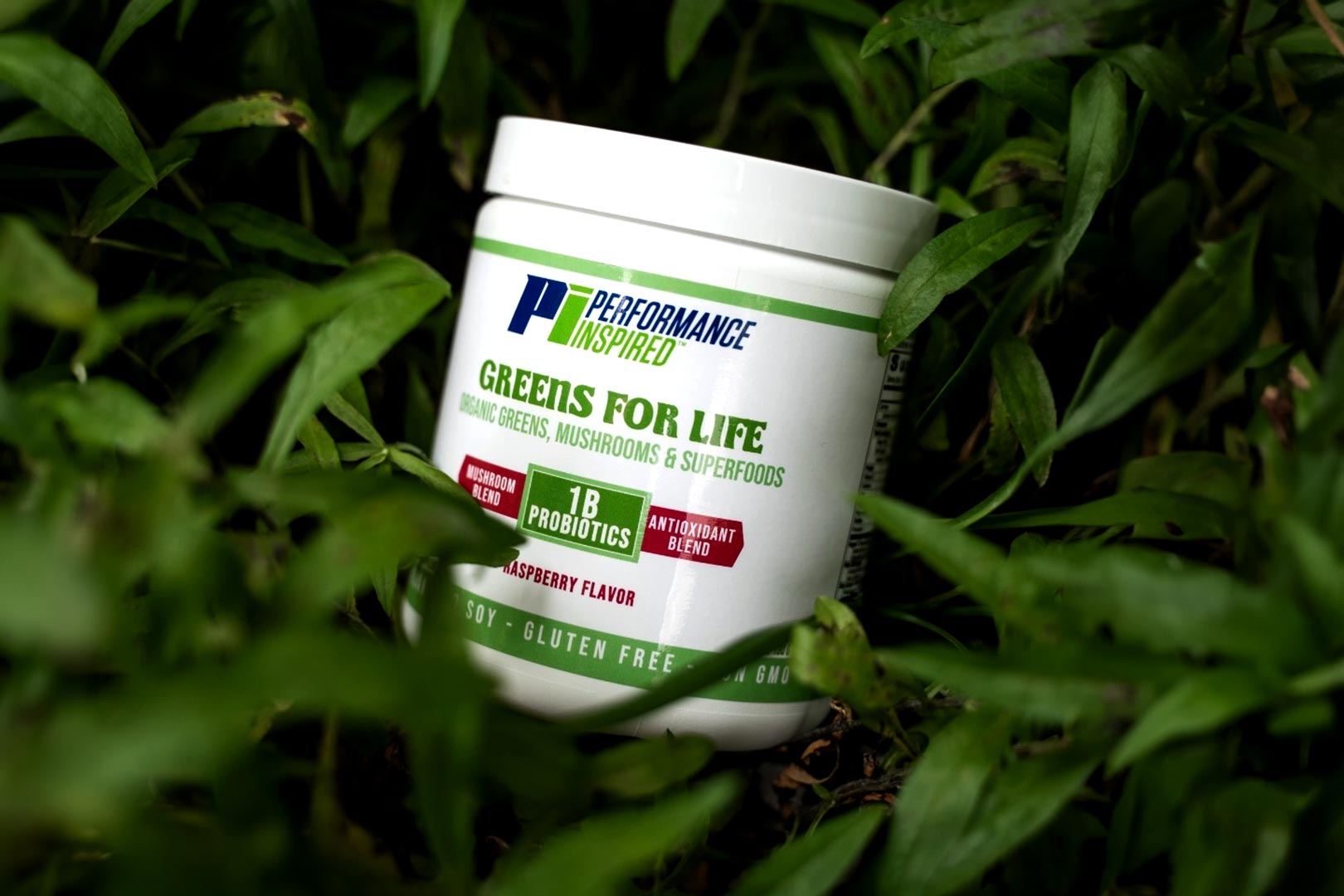 Performance Inspired, from Mark Wahlberg, has entered the now significantly more competitive superfood space with a packed-out, raspberry-flavored supplement by the name of Greens For Life. Despite the name of the product, the widely available, mainstream brand does not stick to just greens for this one. It has brought together a variety of health and wellness ingredients for more comprehensive support.
Greens For Life is backed by a solid dose of greens, specifically a 3g blend of organic spirulina, wheat grass, barley, parsley, broccoli, beets, spinach, kale, and alfalfa grass. Going alongside all of that is a half-gram blend of antioxidant-packed berries such as goji juice, amla fruit, and acerola, a solid 1.2g of the performance-powering mushroom extract PeakO2, and the BioCore probiotic blend providing one billion CFUs.
As mentioned, Performance Inspired has taken a more well-rounded approach in Greens For Life, supporting many different areas of health, not just the benefits of greens. It has also brought together a solid selection of premium components as opposed to standard options like BioCore, and PeakO2, which in itself adds a performance aspect to the supplement you won't find in many others in the superfood category.
Performance Inspired is now stocking Greens For Life through its online store at pi-nutrition.com, where you'll pay $36.79 for a tub of 30 servings, and it comes in the one flavor touched on earlier in a sweet Raspberry.